Lowlights
Matthew Wolff's round from hell was perfectly summed up by this practice-stroke gaffe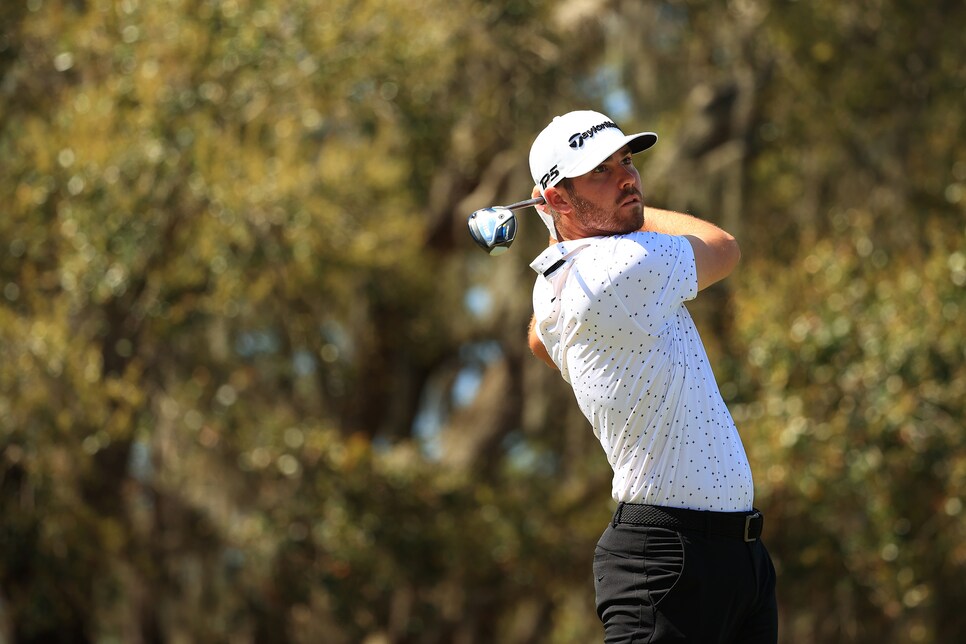 Based off his current position in the World Ranking, Matthew Wolff absolutely belongs in the field at The Concession Golf Club for this week's WGC-Workday Championship. Based off his first-round scorecard, he does not.
The former NCAA champion's opening round in Bradenton, Fla., was doomed from the beginning, as he started par-bogey-bogey-double bogey on the back nine, which is one of the gettable stretches on the Jack Nicklaus-Tony Jacklin co-design. Two holes later he made a quadruple-bogey 8, then followed with his second double bogey of the day at the 16th. Back-to-back birdies at 17 and 18 helped keep him upright, but the damage was already done. Check out some of these shot trackers:
Things only got worse on the front nine, where Wolff tripled No. 1, three-putting from 15 feet. After another bogey at No. 2, he settled down for a bit, playing the next three holes in one under. His round from hell was then perfectly summed up at the par-3 sixth, where Wolff hit his tee shot to 14 feet, setting up a good look at birdie. On his practice stroke, however, Wolff made contact with the ball:
"Yikes" is right. Only, it's not quite a true "yikes." Back in the prehistoric days of 2017 (and earlier), this would have been a penalty on Wolff. But under the new rules—Rule 13.1d(1) to be exact—there is no penalty because Wolff accidentally hit the ball and had no intent to. Who remembers Zach Johnson's epic gaffe on the 13th tee at the 2019 Masters?
Not identical situations, but similar in that neither Johnson nor Wolff had intent to hit the ball, as they were making a practice stroke and it was accidental (Johnson's mishap is actually covered under a different rule, Rule 6.2b). Always good to see when the new, modernized, common sense rules come into play. Had either of these situations happened off the green or off the tee box (bunker, fairway, rough, etc.), i.e. "through the green," then it would be a one-stroke penalty and the player would replace their ball to its original spot and play on.
To Wolff's credit, he finished out the round, even making birdie on the par-4 eighth. He wound up shooting an 11-over 83 and learning exactly why The Concession has earned the nickname of "The Concussion."
UPDATE: Wolff withdrew on Thursday evening, per a releast from the PGA Tour. No reason was cited.