The Loop
No one has ever had a better response to a season-ending injury than Von Miller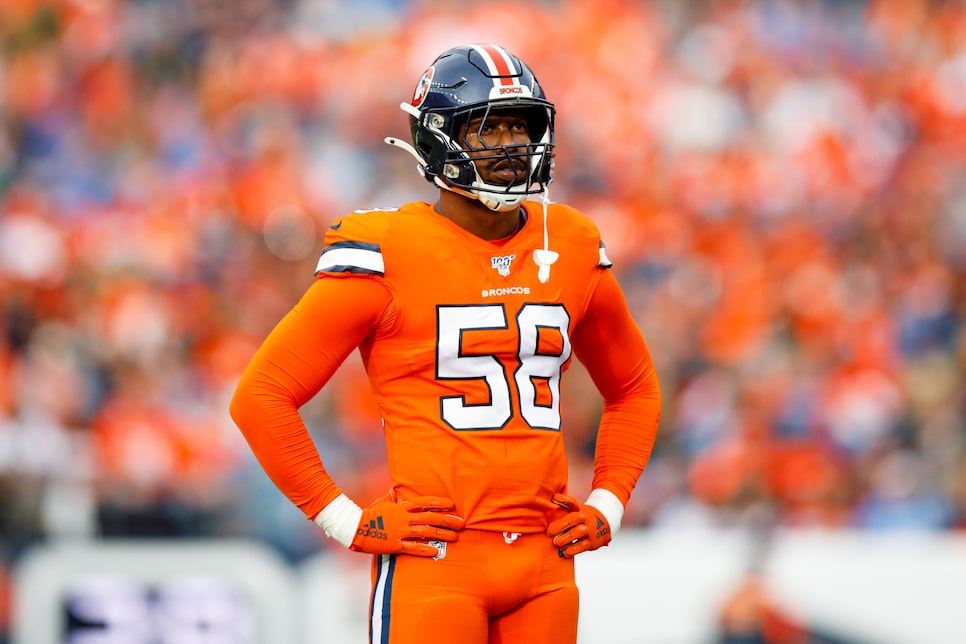 The Denver Broncos and everyone who drafted the Denver Broncos defense (sup), took one on the chin on Tuesday afternoon when team leader and eight-time Pro Bowler Von Miller went down on one of the last reps of practice with has been best described as a "freak" ankle injury. The early reports out of Mile High are that injury is season-ending, but Miller isn't posted up on the couch spoon hilt deep in a pint of Haagen-Dazs. Instead he's already ready to get back at it, as evidenced by pretty much the best response anyone can have to maybe (more on that in a second) tearing their achilles.
If this doesn't make you miss the Mamba even a little bit, then you have some serious emotional repression issues to work out with your therapist. Oh, and if you're wondering what Kobe would actually do, when he tore his achilles in 2013 at age 34 (three years older than Miller is now), he stayed in the game and drained two clutch free throws on one leg before heading back to the locker room.
There is still some ambiguity about Miller's injury though. His tweet certainly suggests that the second opinion he was scheduled to get from ankle specialist Robert Anderson on Thursday didn't go as well as hoped, but there is still no formal diagnosis of the injury. Sports Illustrated even published remors out of Broncos camp on Wednesday night that perhaps Miller's achilles wasn't involved at all and that he may play again this season. Even if that's not the case, however, and we don't see Miller on a football field until 2021, as long as he's got the Mamba Mentality going for him, he'll be just fine.