The Loop
This is it, this is the greatest Kobe Bryant story ever told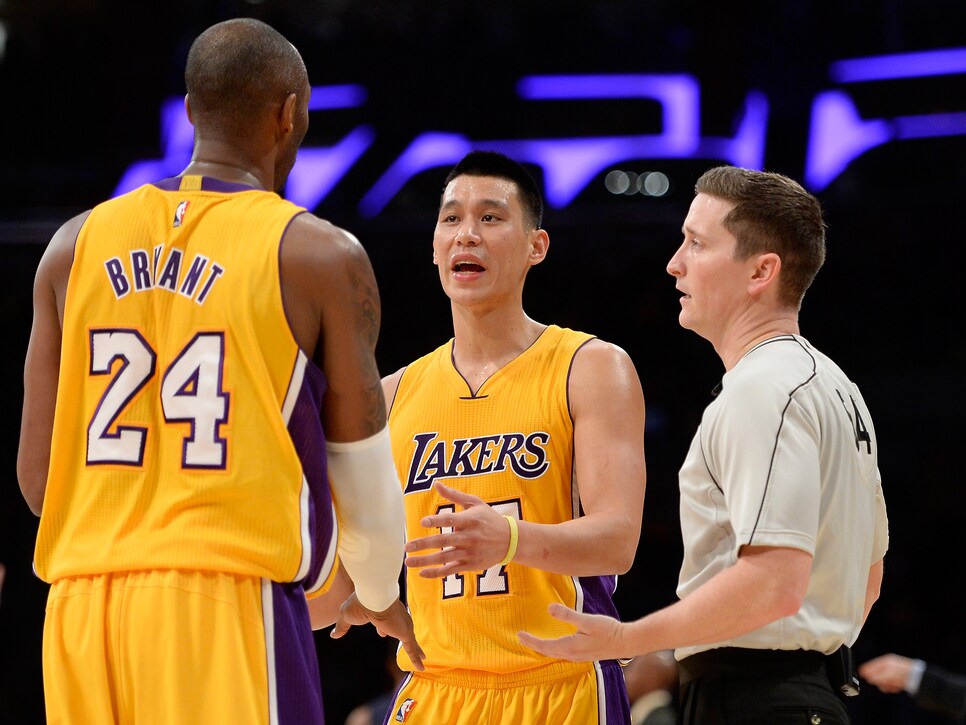 As "The Last Dance" has shown us, there is no shortage of legendary Michael Jordan stories. The same can be said for the late Kobe Bryant, who modeled his career off of MJ's and has produced just as many great tall tales as No. 23.
One day, Bryant will get his own documentary where we'll hear them all (he actually has a documentary called "Kobe Bryant's Muse" that came out in 2015 on Showtime and is a must-watch). But we've already heard a good amount since his passing from former teammates and opponents. Lou Williams tweeted out one of our favorites in response to a Nick Young tweet, and, prior to his death, Brian Shaw recalled a great tale about Kobe showing absolutely no mercy to sharks.
But for our money, no Mamba story before or after today will ever top the one told by former Los Angeles Laker Jeremy Lin on the "Inside The Green Room" podcast, hosted by current Laker Danny Green. Lin played just one season in L.A. in 2014-2015, Bryant's second-to-last year as a pro. In late January, during the midst of one of the worst Lakers seasons in recent memory, Bryant tore his rotator cuff and underwent season-ending surgery.
As Lin tells it, Bryant wasn't around much after the surgery, but the day before the trade deadline Bryant returned to the gym in his arm sling and sunglasses, just before the Lakers were about to start practice. Lin and co. were excited to see the legend, right up until the moment Bryant ethered them all into another dimension.
"He walks in and everyone's like 'ohhhh,'" says Lin. "And Booze, Carlos Boozer is like 'Kob, good to see you bro! We haven't seen you in a bit, how come you came today?' And [Kobe] was just stone-faced and he was like, 'I just came by to say bye to some of you bums who are going to get traded tomorrow.'"
Good GOD Kobe. Those guys have families!
Fortunately for Lin, he was not one of the "bums" that got traded. In fact, not a single bum got traded from L.A. that deadline. I'd say it must have been awkward for all those bums and Kobe after that, but I doubt Kobe gave a shit. Anyway, here's the full video clip of Lin's story from the "Inside The Green Room" podcast.