Less is More
Vladimir Guerrero Jr. has lost 22 pounds in the last month; prayers up for the AL East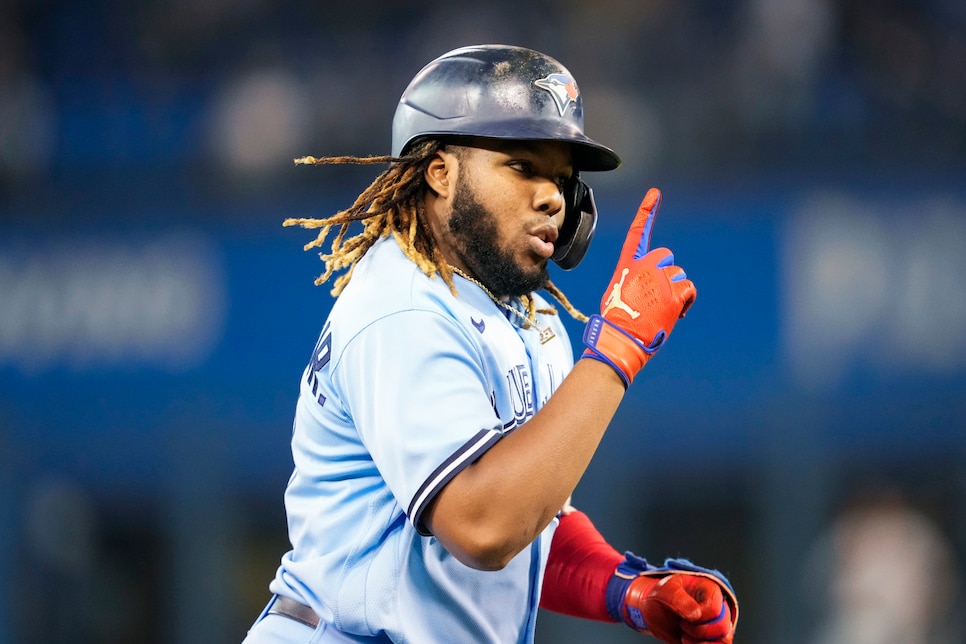 Winter is a slog. It's cold. It's dark. If you didn't get COVID that's because you already had COVID, and if you already had COVID you probably caught something else (believe it or not, other illnesses still exist). You throw curtains over mirrors and avoid highly reflective surfaces like their your in-laws. Then one day—usually the first unseasonably warm t-shirt weather day of March—you wake up and realize you have some work to do before crawling out of your hole and back into public once again.
Such was the case with Toronto Blue Jays slugger Vladimir Guerrero Jr. this offseason, but instead of diving back into six more weeks of Cheetos like some sort of junk food groundhog, he put his nose to the grindstone and got to work, reportedly shrinking from a rotund 261 pounds to a svelte 239 in the last month alone. Behold the new and improved Vladdy.
We don't care who you are, losing 22 pounds in four weeks is some seriously solid gains. It's especially notable for Vladdy, though, because not only is he a player for whom weight will always be a topic of conversation (it's just the way it is with some guys), it could also prove to be an underrated move in the current AL East arms race. The Red Sox nabbed Trevor Story. The Jays grabbed Matt Chapman. The Rays were the number-one-seed in the AL last year and always punch above their weight. The Yankees have become a laughing stock for all their misses this offseason, and yet FanGraphs still give them an 84.3% chance of making the playoffs in 2022. In fact, four of five AL East teams, excluding the Orioles, have a better-than-60% chance to make the playoffs this fall.
In other words, it's a gauntlet and the Jays—currently the division favorites—need Vladdy to be in Russell-Crowe-'Gladiator' shape, not Russel-Crowe-now shape, for the stretch run. 22 pounds in a month is a great start. Now let's see if he can keep it off once the Cracker Jacks start flowing.