VJax Forever
Nothing proves how good Vincent Jackson was like this incredible Revis Island stat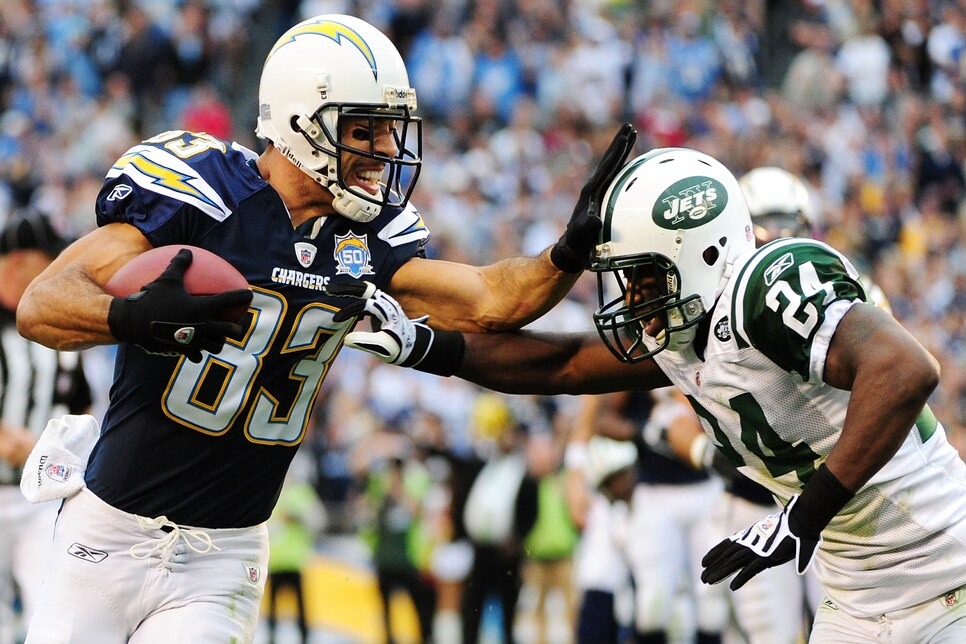 The football world got terrible news on Monday, when former Chargers and Buccaneers wide receiver Vincent Jackson was found dead in a Tampa-area hotel at the age of 38. There is no spin to put on a story like that. No silver lining. It sucks. Straight up. We're going to give you some "VJax" football stats in a few minutes, but it's absolutely worth noting that those things don't really matter in this sort of context. They're just numbers on a page and they don't reflect Jackson's life or who he was as a person anymore than your performance reviews at the office might reflect you years from now.
With that said, however, Jackson's death is also an invitation to remember him as a football player, and he was one heck of a football player. You probably remember him from past fantasy teams or that incredible postseason TD grab against the Steelers, but as reddit user buckeez12 points out, nothing emphasizes just how good Jackson really was like his little Revis Island vacation during the 2010 playoffs.

Jackson's career overlapped with the Randy Mosses, Megatrons, and Larry Fitzgeralds of the world. It might not be fair to call him underrated given the quality of his peers, but underappreciated certainly. While the NFL's star wideouts were grounded on Revis Island during that legendary season—the most yards Darrelle Revis gave up to a single guy was 58—"VJax" was sitting on the beach sipping metaphorical Mai Tais. Seven of them for 111 yards, to be exact.
The Jets would, of course, win that game, handing the Chargers one of the many heartbreaking postseason defeats they sustained during that era. But if we are going to remember Jackson on the football field, that's the game we should remember. Hell, even Revis agrees with us.