RBC Heritage takeaways
Hovland played emergency 9 day after Augusta, Harman killed a pig and Rahm plays first round as Masters champ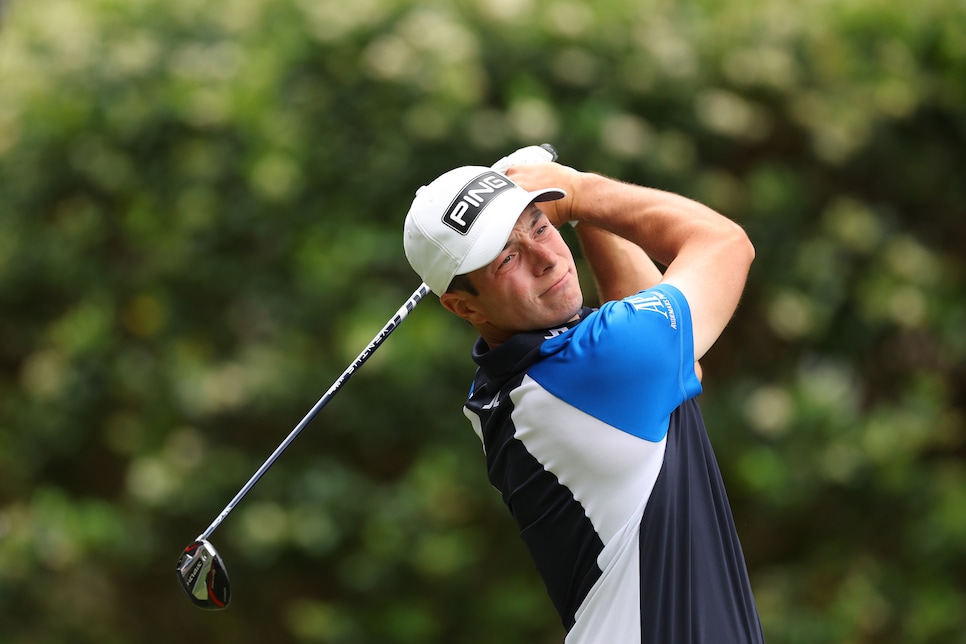 HILTON HEAD ISLAND — Disappointed with his finish at the Masters, Viktor Hovland hopped in the car and drove to Hilton Head Island late Sunday. He was the joint leader after Round 1 at Augusta National and began the final round just three shots off the lead. But Hovland shot 74 and faded to a tie for seventh.
Somehow Hovland easily managed to leave Augusta behind him. He arrived at Hilton Head two-and-a-half hours later with his mother, who was visiting from Norway, feeling reinvigorated. Hovland got over his Masters stumble so quickly that he even felt like playing golf Monday at Harbour Town Golf Links.
"I was pretty bored, and I was actually feeling fine, so I went out and played the back nine out here kind of before it got dark," Hovland said. "It was pretty peaceful."
The twilight nine worked as a refreshed Hovland signed for a bogey-free 64 Thursday at the par-71 Harbour Town to post the clubhouse lead at seven under par, during an incomplete first round at the $20-million designated event. He made seven birdies on the day, including at the last two holes.
Hovland's only other visit here was for the 2020 RBC Heritage, when he opened with a 65 and went on to a T-21 finish.
"I'm a big fan of Pete Dye golf courses," Hovland said. "I think they're just awesome. It's a tree-lined golf course and pretty narrow so I can hit this drive where I tee down, grip it down a little bit, and just hit a low bullet. It's hard for me to hit a disastrous shot with that shot."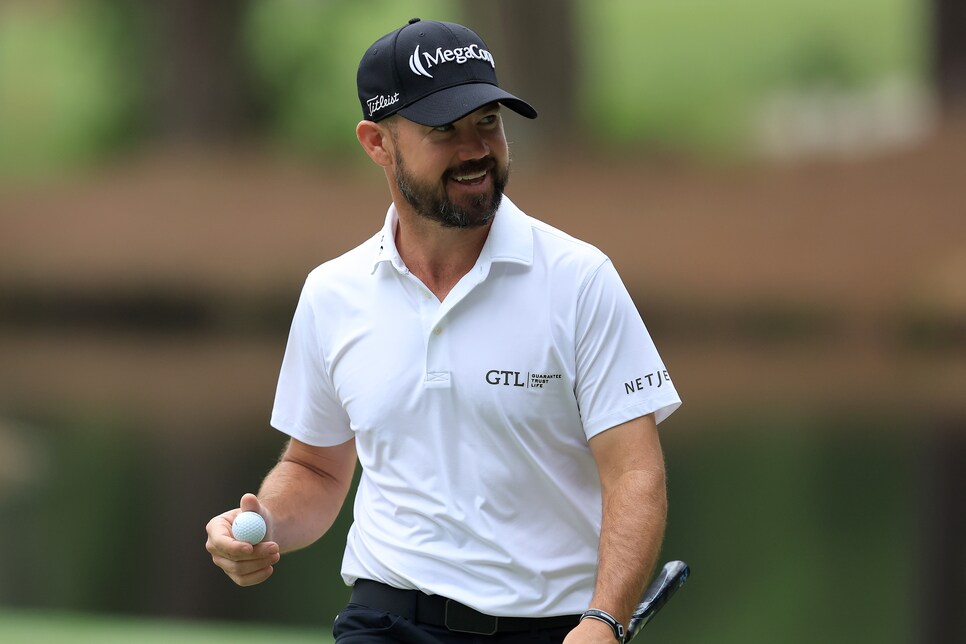 Hovland is being, let's say, hunted by Brian Harman, who was even more frustrated with his play at Augusta National than Hovland, having missed the cut. The 36-year-old's Masters decompression was drastically different than the man he's pursuing on the leaderboard. He blew off steam with a wild Friday night at his 1,000-acre farm in South Georgia. Harman recently purchased the property and documents his adventures on Instagram using the hashtag #FarminWithHarman.
"I went, and I killed a pig Friday night at my farm, and I killed a turkey Saturday morning," Harman said after shooting 65. "I didn't hit any balls until I got here Tuesday."
The Georgia Bulldog will draw on special memories at the Heritage. He made his PGA Tour debut as a junior golfer in 2004 and competed again on a sponsor exemption while in college.
"I didn't do any good, but I was thrilled to come over here," Harman said. "It was [also] the first golf tournament I ever attended [as a fan]. I think I was 10 or 11 years old. I love coming here."
His memories form that debut round n 2004? "I remember hitting it left on 3, and then I tried to chip it out, hit a tree, and it came back and hit me right in the chest," Harman said of his 81 that day. "It was like, welcome to the PGA Tour."
Harman's last victory was at the 2017 Wells Fargo Championship. Since the start of the following season, Harman has 26 top-10s on the PGA Tour, which is the most of any player without a win in that span.
Masters champ avoided incomplete round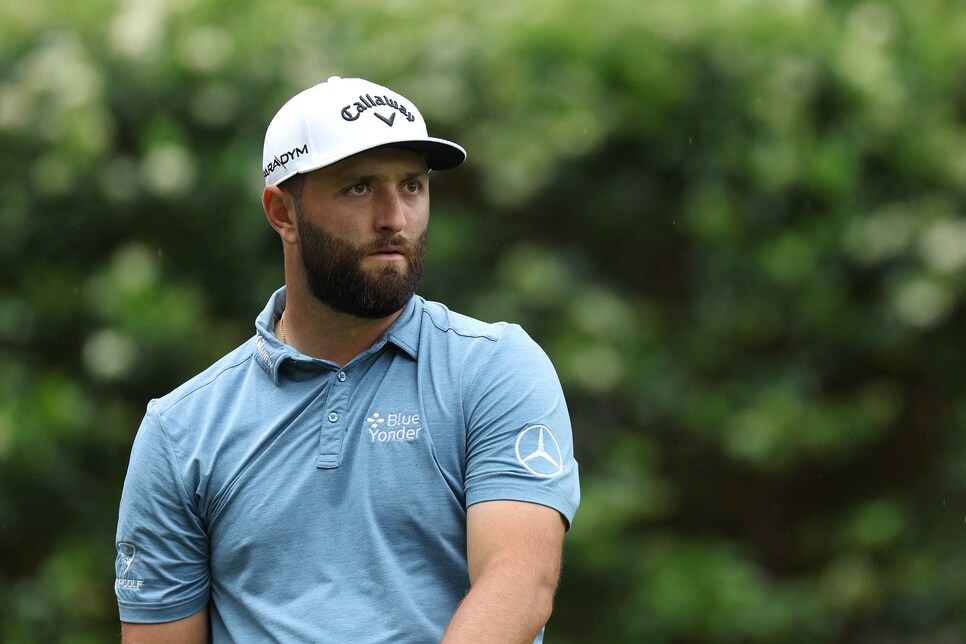 World No. 1 Jon Rahm, as well as 46 other players in the field at Harbour Town, rolled their eyes Thursday when a huge downpour of rain and thunder suspended play. The 87th Masters was severely impacted by weather, and the field had to play a bit of a marathon on Sunday. Rahm, playing Thursday in a super group with defending Heritage champion Jordan Spieth and Adam Scott, signed for a 72 to sit one over.
"Nothing was particularly good today but nothing was particularly awful," Rahm said of his first competitive round as a Masters champ. "I would not have been happy if we couldn't finish today and had to play 30 holes tomorrow."
The afternoon suspension also meant 2016 PGA Championship winner Jimmy Walker, and five others, could not finish their first rounds as play was suspended at 7:50 p.m. local time. Walker will return to the par-4 eighth at Harbour Town, his 17th, with an eight-footer for birdie to tie for the lead.
Justin Rose, an 11-time PGA Tour winner and former U.S. Open champ, made his 400th career start on tour Thursday and shot 66 to sit two behind the lead … The youngest player in the field, 20-year-old Tom Kim (71), only beat the oldest player in the field, 58-year-old Davis Love III, by one shot (72).