PGA Tour
Every golf fan can relate to how Rickie Fowler consumed the Masters last week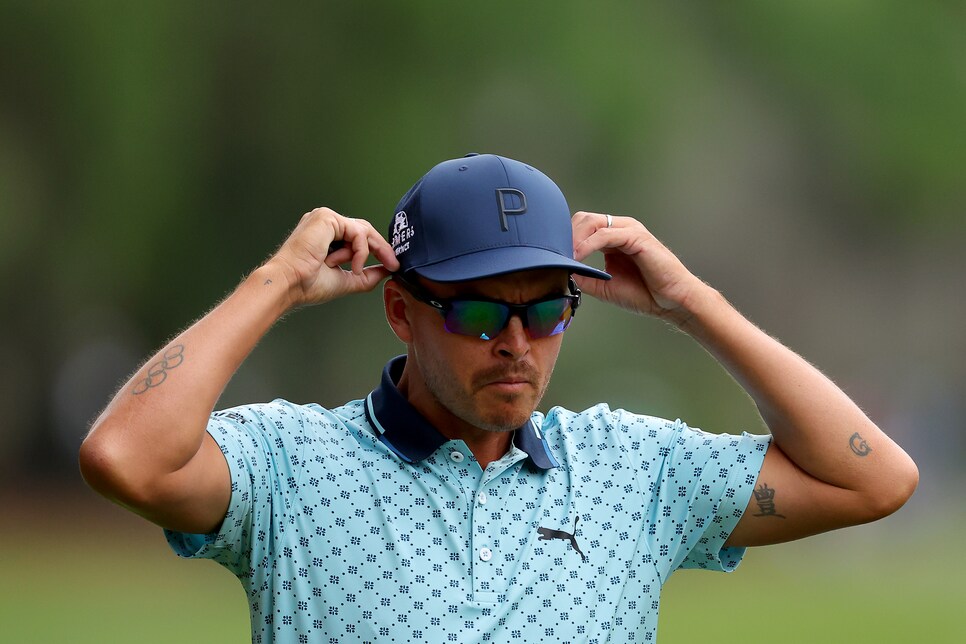 HILTON HEAD ISLAND — Playing golf with buddies while Masters coverage blares out of a speaker sounds like a great day for the average golfer. But not necessarily for Rickie Fowler, a former Masters runner-up.
Last week, Fowler was among the notable omissions from Augusta National while Jon Rahm enjoyed a four-shot victory over multiple major winners Brooks Koepka and Phil Mickelson. He made the most of his week off, however, and didn't let the Masters consume him, although he did consume plenty of it.
"I was trying to make sure [not competing at the Masters] wasn't my main focus, so I just had it streaming on my phone while I was out playing [Medalist in Jupiter, Fla.]," Fowler said after a solid four-under-par 67 on Day 1 at the RBC Heritage at Harbour Town.
"I was watching quite a bit Friday and Sunday. I kept up with it pretty good. I chose to go play golf and have some fun with some buddies. But I had [my phone streaming] like 50/50 between the broadcasts and the featured groups. When the final group teed off Sunday, I was still out playing golf but then had it on at home [later] on Sunday afternoon."
It was only five years ago the Californian finished second place to Patrick Reed by one shot at Augusta and played in the second-to-last group with Rahm. Last week, though, Fowler missed his third consecutive Masters while Rahm added the green jacket to his 2021 U.S. Open.
"I mean, yeah, it sucked not being there. It was a bummer. It's one of my favorite events," Fowler said. "For me, it's kind of between that and the Open Championship [as favorite majors] because I love playing links golf. I feel like [Augusta] asks you to use a lot of creativity as well. The Masters and the Open are the majors I enjoy watching when I haven't been in them, but the Masters is No. 1."
The 34-year-old, who in 2014 finished top-five in all four majors, is still hopeful about the rest this year. Fowler has played some excellent golf this season; his runner-up finish to Keegan Bradley at the Zozo Championship in Japan last fall and a tie for 10th at the Valero Texas Open immediately before the Masters were two of the four top-10s he's recorded already this season.
That form has seen Fowler rocket from the 185th spot he held in the Official World Golf Ranking in September to No. 58 coming into the RBC Heritage.
Fowler is all but assured of qualifying for the PGA Championship from its points system and if he holds onto his current ranking he'd be among the top 60 who get a start at the U.S. Open. The Open Championship would require a further push into the top 50 in the world.
"It's encouraging how [I've] been playing and knowing that [I'm] in a good spot to [try push] back in the top 50 to get in the majors moving forward," he said. "I'm looking ahead; being back here at Hilton Head and knowing that, hey, we are back in a good spot and we're not going to be missing majors."