High Fashion
British Open 2023: Viktor Hovland is dressed like prime Steve Largent on Friday and the internet ... loves it?
In the opening round of the 2023 Open Championship, Viktor Hovland's look was shockingly subdued, at least for him. The expectation was a wild, Dan Flashes-esque pink, white and blue shirt with a unique pattern, but he kept it hidden underneath a light green Q-zip all day, with white pants and a white PING hat to tie it all together. A rather clean look: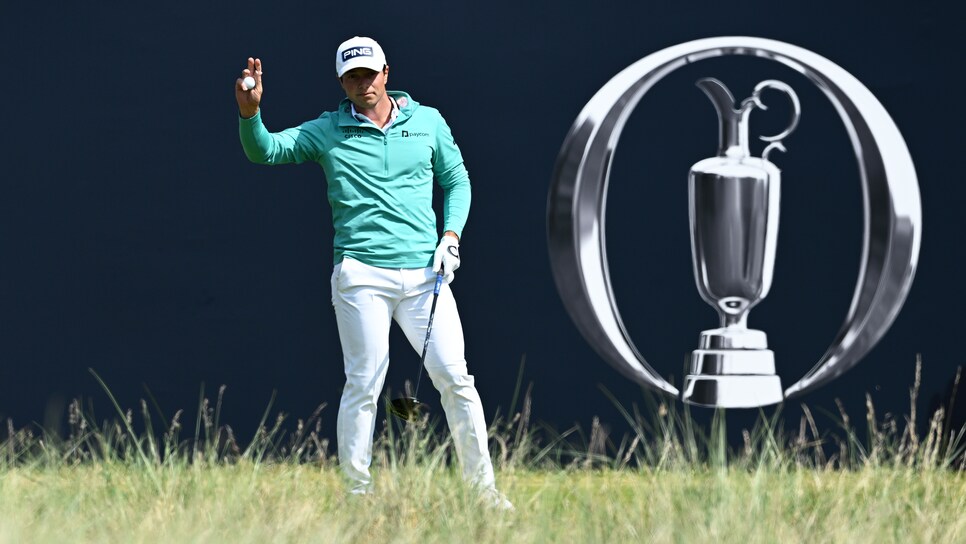 But clean looks don't get the people talking, and J. Lindeberg, Hovland's clothing sponsor, is in the business of getting the people talking. Just like Nike and Under Armour and all the other brands are on major weeks. Remember that time Nike dressed Tony Finau like ... I don't even know what this was at the Masters. But it got the people talking, that much I do know:
Not surprisingly, J. Lindeberg and Hovland came out FIRING on Friday, instantly getting Golf Twitter buzzing in the early hours of the morning on the east coast. They went ahead and dressed this man like Steve Largent in his prime: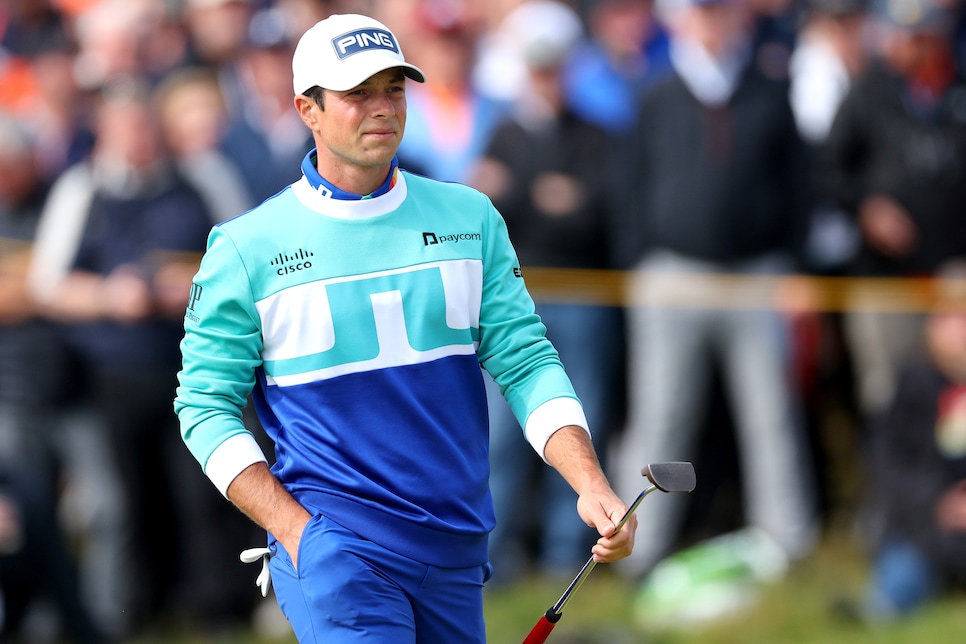 Yeah, that'll get 'em going. But, in a surprise turn of events, the people actually ... love it?
Bingo. Love it or hate it (I think I love it, too), everybody's talking about it. That's what's known as trendsetting, folks. Hovland will go places others will not, and he gets paid handsomely do to it.