Farmers Insurance Open
Viktor Hovland's missed 26-inch putt late Sunday at Torrey cost him a TON of cash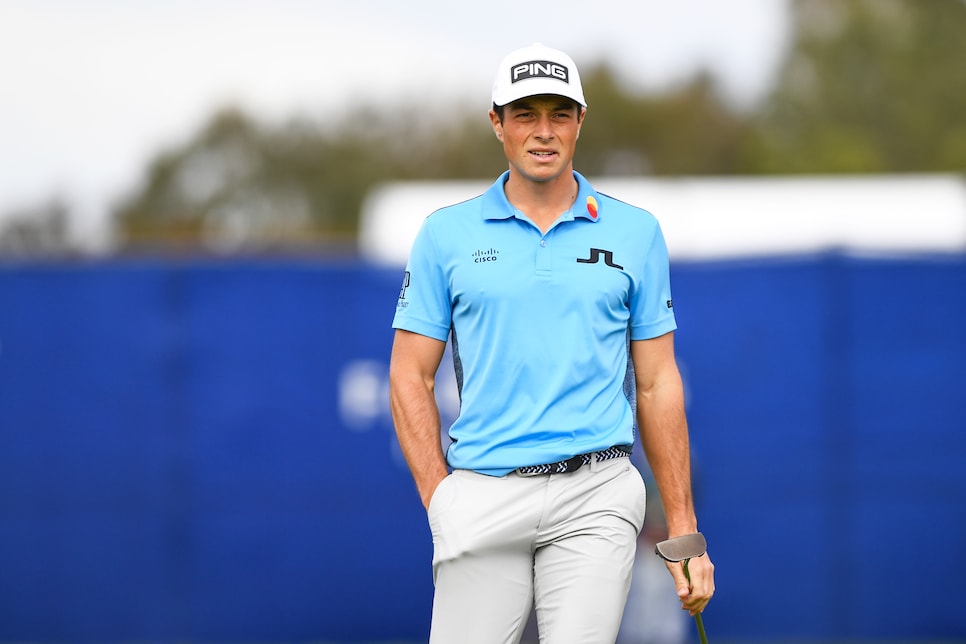 Every shot in golf counts the exact same, no matter a six-inch putt on Thursday or a 350-yard drive on Sunday. It's one of the reasons we love the game.
Viktor Hovland hit 279 golf shots over the four days of the Farmers Insurance Open at Torrey Pines. That was nine under par, by the way—good for a five-way tie for second behind winner Patrick Reed. And since all shots matter the same, it's not entirely fair to single out one shot as the "reason" Hovland didn't finish at 10 under par.
But, humans being humans, when we see a guy miss a three-footer on the 71st hole of the tournament, we can't help but wonder how much that is going to cost him. The answer: a ton.
Hovland had just missed a nearly 33-foot birdie putt, leaving him the seemingly simple comebacker for par. That putt officially went down as 2 feet, 2 inches, but it looks like it may have even been closer. Hovland, however, proceeded to tug the putt, missing wide left and rolling the ball three feet by the hole. The Norwegian made that for bogey, his third in four holes, and his back-nine 39 saw him finish five back of Reed.
For the five-way tie for second, Hovland won $456,375—not a shabby payday by anyone's standards. But had he made that 2-foot, 2-inch par putt on 17, he'd have taken home $817,500 for solo second. That's a difference of $361,125—or $13,889 an inch.
Now that is an expensive 26-incher.
The good news: Hovland's been an ATM recently. Through seven starts in this wraparound season, including a win at last year's Mayakoba Golf Classic, he's already made $2,336,255. Still, that does not make that three-footer on Sunday any less costly.