Scottish Open
Viktor Hovland currently without clubs or clothes at Scottish Open, has terrible traveling luck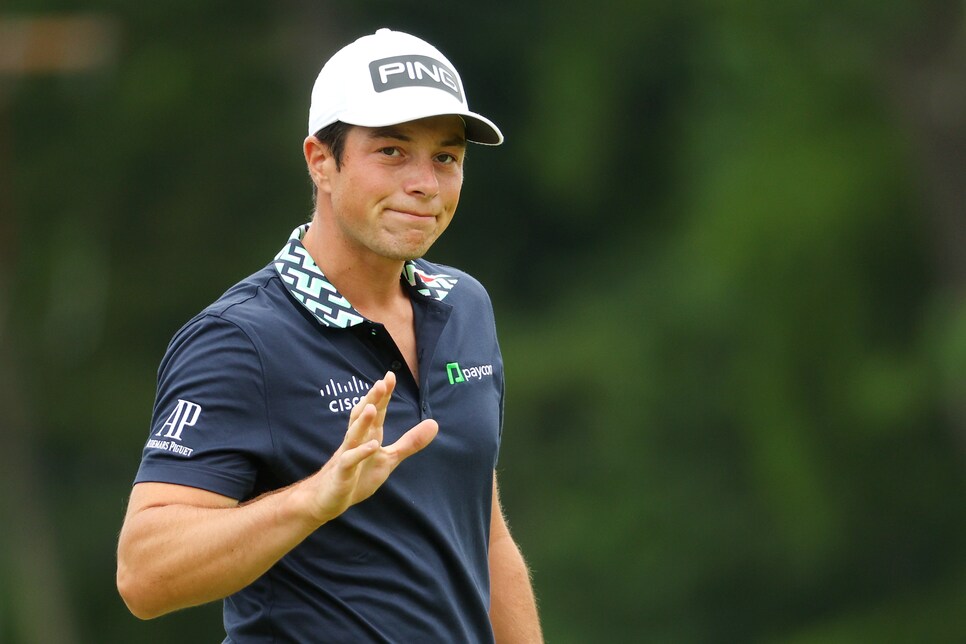 No professional golfer is immune to a few travel issues throughout the course of a long season. It's part of the deal when you're trekking all over America, and sometimes the world, all year. But Viktor Hovland has been treated particularly unfairly by the travel gods in 2022.
Back in January, the Norwegian's clubs failed to arrive until the day before the first round of the Sentry Tournament of Champions, the first PGA Tour event of the year. When they did arrive, Hovland's driver was snapped in half, a rather ominous omen.
Fast forward to July and Hovland is still having major airline issues again, and this time it's not just his golf clubs. As Espen Blaker of Eurosport first reported on Tuesday, not only have Hovland's clubs not arrived at the Genesis Scottish Open, but his clothes have not arrived either. The 24-year-old flew to Scotland via Frankfurt, Germany, where all of his belongings still remain.
"I'll cross my fingers," said Hovland, who hopes his sticks arrive, unharmed, before his 8:05 a.m. tee time on Thursday at The Renaissance Club.
At Kapalua, Hovland was able to borrow his caddie Shay Knight's clubs for practice rounds, but he's unable to do the same this week, per Blaker. Knight's wife brought his clubs back to the U.S. on Sunday evening.
The good news is that Hovland is a world-class tour pro, and world-class tour pros can scrounge up a strong backup set, free of charge, much quicker than us choppers. According to Knight, there is a PING bus on site this week and they will have a new set ready to go for Hovland on Thursday should his clubs still be lost.
Hovland, who had won each of his prior two starts before the Sentry TOC, finished T-30 out of 38 golfers that week after the travel snafu. This week he's making his first start since the U.S. Open, where he opened with 70 but then missed the cut after a disastrous second-round 77. He's in search of his first top-10 finish since the Players Championship.