Avert the Eyes
Viktor Hovland hit a shank and a duff in back-to-back shots at the Scottish Open for the most relatable sequence ever
Weekend hackers like us are fortunate that we're not on featured group coverage all the time, or else we'd produce lowlights like Viktor Hovland on a weekly basis. The Norwegian star had nowhere to hide during this brutal sequence on the fourth hole at The Renaissance Club during the first round of the Genesis Scottish Open while playing alongside Jon Rahm and Scottie Scheffler in one of the best groups of the morning.
Hovland has one of the sweetest swings in golf, but on the fourth hole, he looked like us.
First, this shot from the fairway. Avert your eyes if the dreaded S-word will cause you bodily harm.
The announcer's reaction was perfect. Hovland nearly hit it into the TV compound. Unfortunately, instead he found some of the thickest stuff on the course. And he compounded matters, after taking a drop, in advancing his ball about three inches:
If you still to further appreciate how bad Hovland's shots were, here's a screengrab of Hovland going directly under the ball...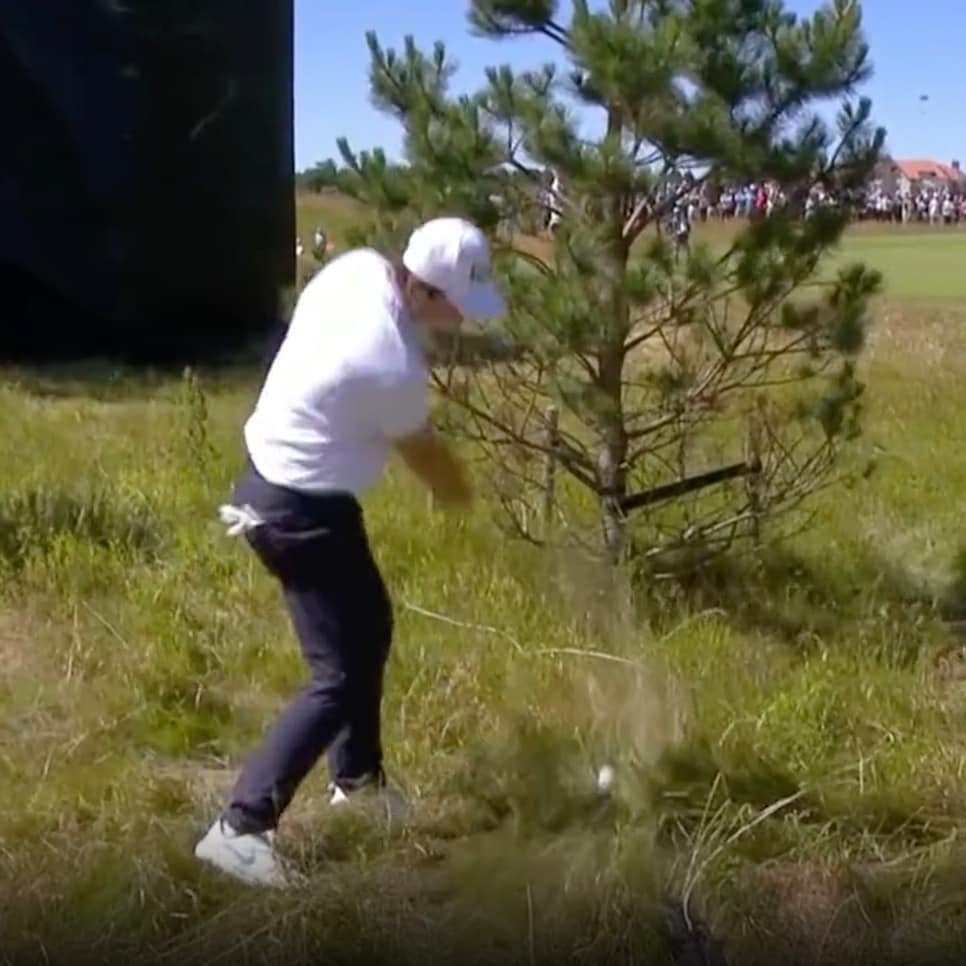 Bloody hell, golf can be a cruel endeavor. Hovland ended up making a double bogey, putting himself nearly in last place for the moment.
Unlike us, though, Hovland will probably go on to make about four birdies over his next couple of holes. We'll savor this moment when one of the world's best looked like just we do on a more regular basis.
Watch our Every Hole At video of The Renaissance Club: