SCHEFFLER SHANK
Scottie Scheffler hits horrendous chip shot, makes World No. 1 break out in laughter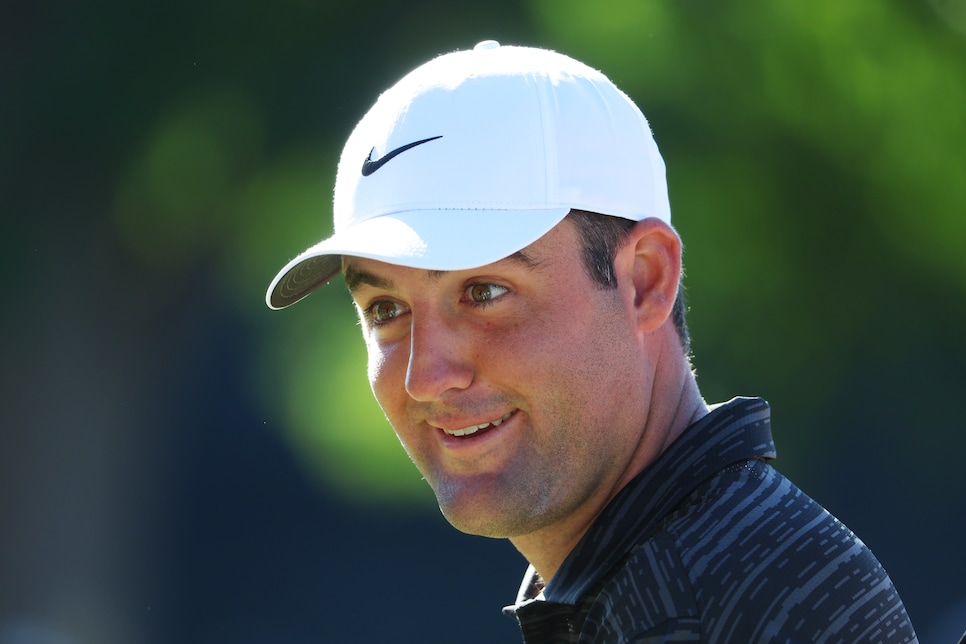 Scottie Scheffler hit an unspeakably horrible chip shot Monday at the JP McManus Pro-Am, one that provided chuckles all around, including from the World No. 1 himself.
Scheffler was one under on his round after nine holes at Adare Manor and was right of the 10th green. He was attempting to hit a flop shot to a pin tucked tightly to the right. He opened up the blade of his wedge, took a swing and the ball went dead right, up and over the person holding the television camera. The ball bounced off the side of the green and back down near the same gallery.
The Irish fans laughed and Scheffler did as well as he walked the 10 paces over to where his ball ended up. He failed to get up and down from that spot and made double-bogey 6 on the hole.
Scheffler, winner of four PGA Tour events this year, including the Masters, last played at the Travelers Championship and tied for 13th place. This week he heads the field of the Genesis Scottish Open at the Renaissance Club in North Berwick where 14 of the top 15 players in the world will compete.