Fantasy Advice
Valero Texas Open DFS picks 2023: Why Rickie Fowler will win soon (yes, really)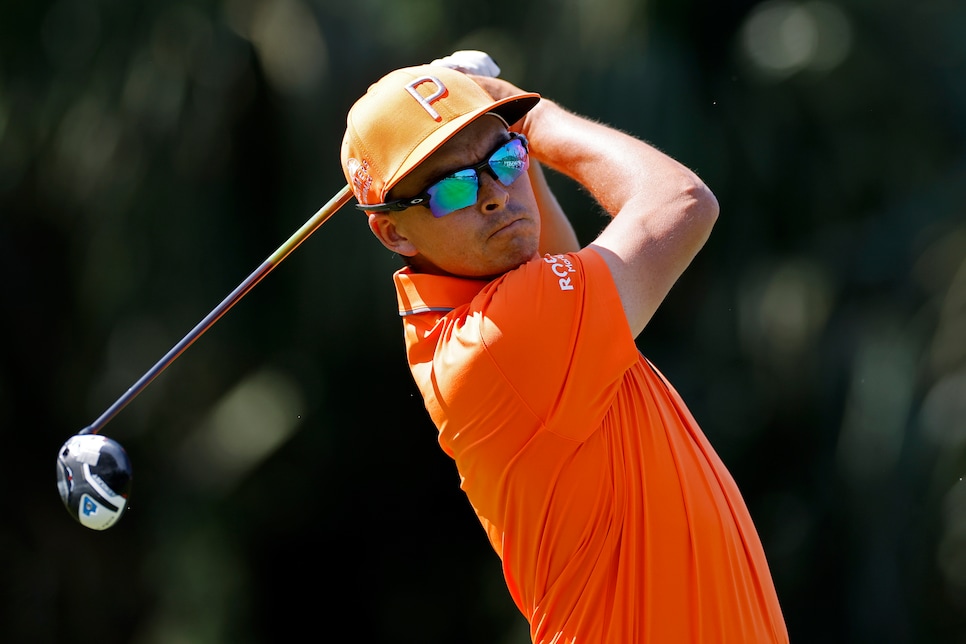 Photo By: Icon Sportswire
Here's what we know about TPC San Antonio's Oaks course: It's pretty forgiving off the tee—as long as you keep it out of the rocks. Though the greens are larger than average on the PGA Tour, the Greens In Regulation numbers are below tour average. That means a stout short game and the ability to score on par 5s will be critical for success.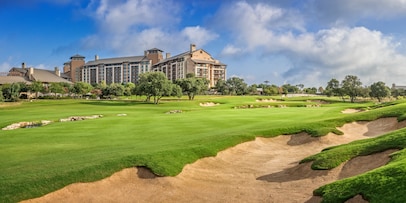 TPC San Antonio's Oaks course has hosted the Valero Texas Open since 2010. Playing through the dry outlands north of the city, the Greg Norman design is one of the most strategically compelling courses on tour with aggressive bunkering, some wonderful short par 4s and several uniquely demanding par 5s, including the 18th, one of the most underrated and frustrating closing holes the professionals play. 
View Course
Here are the players who have my interest—and those who certainly don't—this week at the 2023 Valero Texas Open.
Golfers I'm Definitely Playing
Rickie Fowler ($10,200 DraftKings | $11,700 FanDuel)
Fowler continues to roll with an impressive performance last week at the Match Play, despite not making it out of his group. Fowler went 2-1 in Round Robin play, including a victory over Jon Rahm. He has earned four top-20 finishes in his past five stroke-play events, and his advanced metrics are surging. He has gained strokes on approach in nine straight, and the putter has also been cooperating.
Si Woo Kim ($9,700 DraftKings | $11,600 FanDuel)
Kim is a great driver of the ball who keeps his misses in play, a huge attribute this week in San Antonio. He's also a much-improved putter who has had a ton of success on the greens at TPC San Antonio. Per the RickRunGood.com golf database, there are only four courses on the schedule where Kim has gained strokes putting in his career, and TPC San Antonio is one of them.
Nicolai Hojgaard ($8,000 DraftKings | $9,700 FanDuel)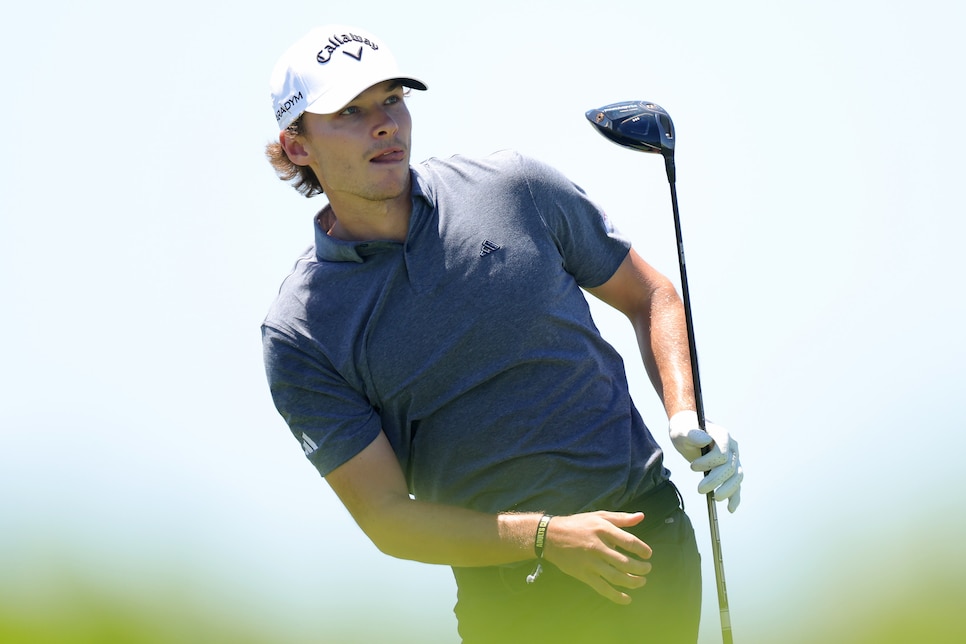 His runner-up in Corales last week shouldn't have been a surprise. He's been stellar on the DP World Tour, earning a T-5 in Thailand and a T-13 at the Ras Al Khaimah Championship. Over his past seven events globally, he has five top-15 finishes.
Akshay Bhatia ($7,000 DraftKings | $8,200 FanDuel)
Bhatia is an electric factory—with all the upside in the world. He's gained 10-plus strokes to the field in three of his past eight events. Sure, he missed the cut in three other starts during that stretch, but he's the high-upside golfer who can win you all the money. Proceed with caution, but enjoy the ride.
Ryan Gerard ($6,600 DraftKings | $7,500 FanDuel)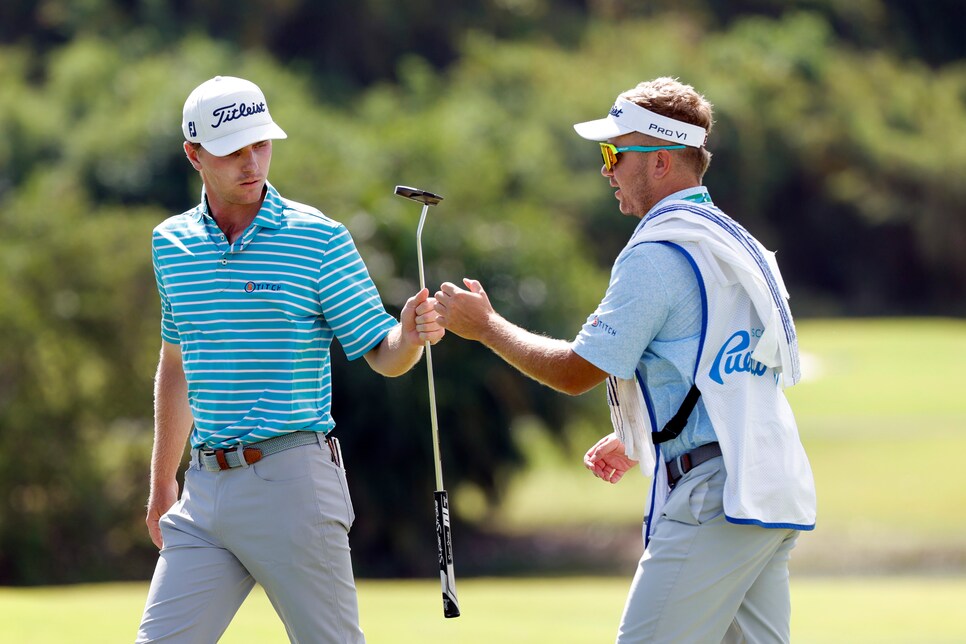 Gerard missed the cut last week, his first since the end of January. It was only a few starts ago where he finished T-11 in Puerto Rico after finishing fourth at the Honda Classic. I'm a believer in his game long-term, and this price is an overreaction to potentially one bad week.
Davis Riley ($9,500 DraftKings | $10,900 FanDuel)
Riley was 1-1-1 last week in Austin, failing to get out of Scottie Scheffler's group. His recent form provides reason for optimism, earning three top-30s in his past four stroke-play events. Those results are highlighted by a T-8 at the Arnold Palmer Invitational and gains in the ball-striking categories in all four starts.
Matt Kuchar ($9,200 DraftKings | $10,600 FanDuel)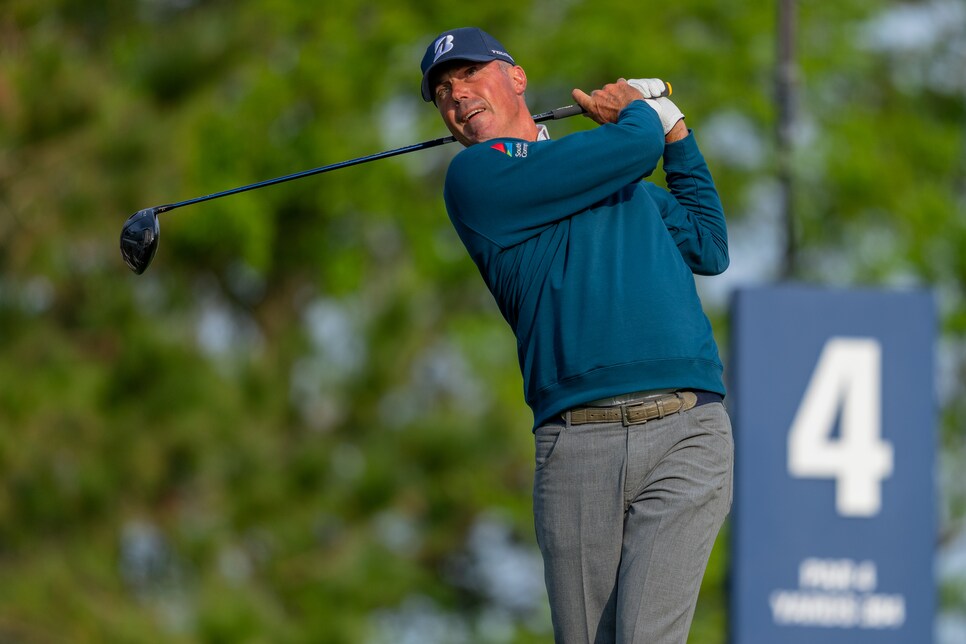 Kuchar is no longer the consistent, high-floor option at this point in his career, but he is still capable of flashing upside. He finished eighth at Riviera and T-7 at the Sony Open already this year—combined with winning his group last week at the Match Play. His results around TPC San Antonio are nearly unmatched—earning three straight top-12 finishes and eight top-25s in his past 10 trips.
JJ Spaun ($8,900 DraftKings | $10,800 FanDuel)
The defending champion showed me enough last week to pique my interest. He went 3-0 in the group stage before falling to Xander Schauffele in the Round of 16. His iron play appeared strong in Austin, which is something that he had struggled with before the week. If he can continue that solid performance on approach, he could rekindle that magic from last year.
Nick Taylor (7,600 DraftKings | $9,500 FanDuel)
Taylor played well last week but failed to make it out of his group. In his last stroke-play event, he finished T-10 at the Valspar Championship, earning his third top-10 of the year. He's solid around the greens and has flashed the ability to get hot with his irons. It's the opposite stat profile of what we normally target, but it's warranted at TPC San Antonio.
Kazuki Higa ($6,900 DraftKings | $8,200 FanDuel)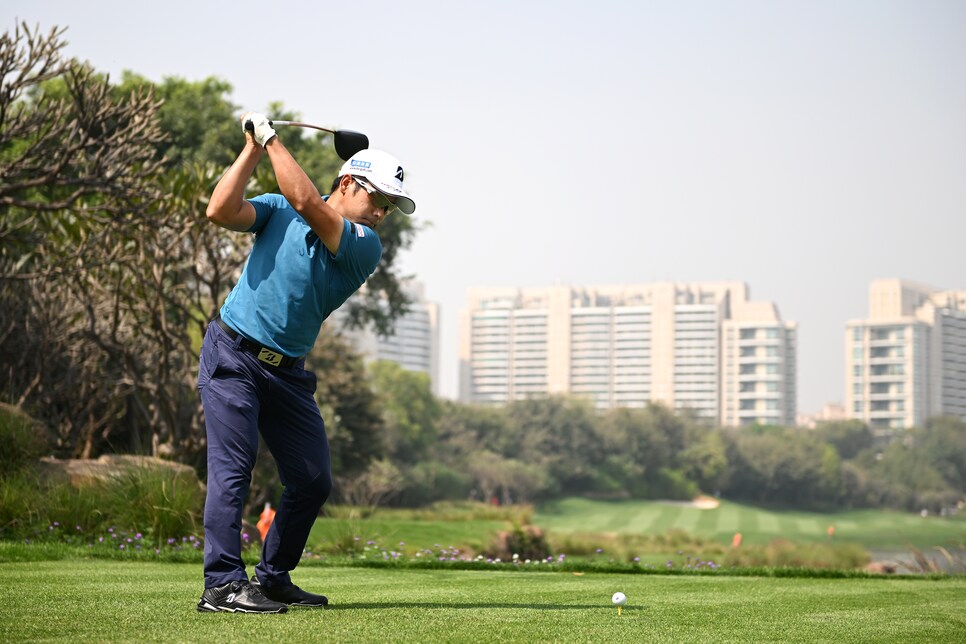 Higa is a global player who has three straight top 15s, including a T-4 at the Hero Indian Open in his most recent start. He's won twice since September of last year and is currently ranked 81st in the world. This will be a better field than he normally competes against, but not so strong that it would worry me.
Corey Conners ($10,100 DraftKings | $11,900 FanDuel)
At this price, you're asking Conners to actually win the tournament. Can he do that? His victory at this event in 2019 remains his only win on the PGA Tour, and he's becoming more inconsistent with his ball-striking lately. He's lost strokes on approach in two of his past four events and his putter continues to be a liability. It's likely that he finishes inside the top 20, but winning is a different question.
Ryan Fox ($9,000 DraftKings | $9,900 FanDuel)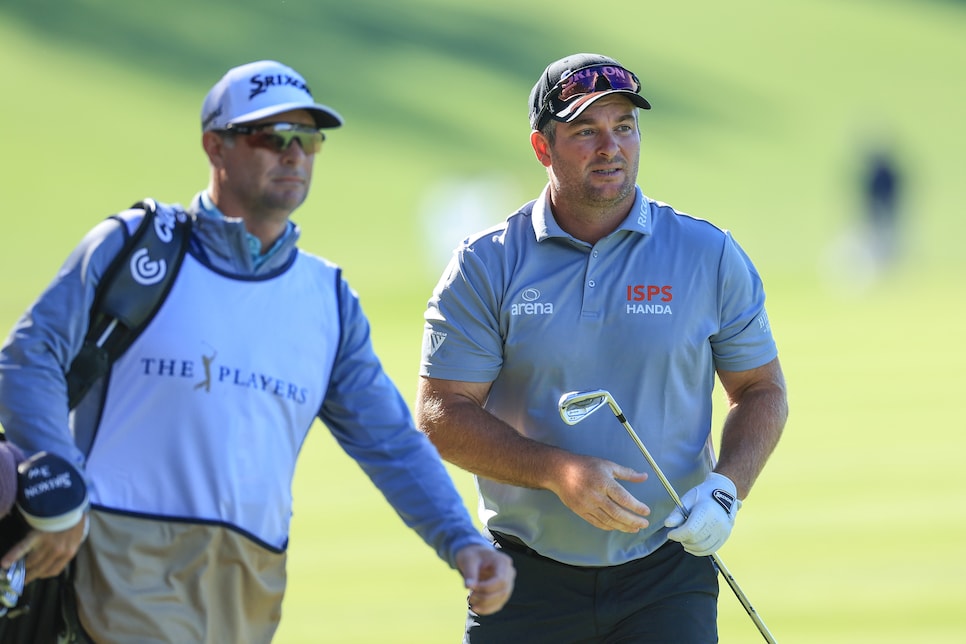 I love the talent of Fox but worry that TPC San Antonio is going to punish him. Few have Fox's ball speed off the tee, but his accuracy leaves a lot to be desired. He might find some trouble spots around this course with the big miss, and his around-the-green play doesn't often bail him out. We'll be investing a lot in Fox over the next few months, but we won't be playing him here.
Christiaan Bezuidenhout ($9,600 DraftKings | $9,700 FanDuel)
The state of Bezuidenhout's game is up for debate. He's lost strokes off-the-tee in five of his last six, he's lost on approach in four of eight, he's lost around-the-green in two of four, and he's lost with the putter in two of three. He's all over the place at the moment, which doesn't provide more confidence when clicking his name.
Andrew Putnam ($7,800 DraftKings | $9,800 FanDuel)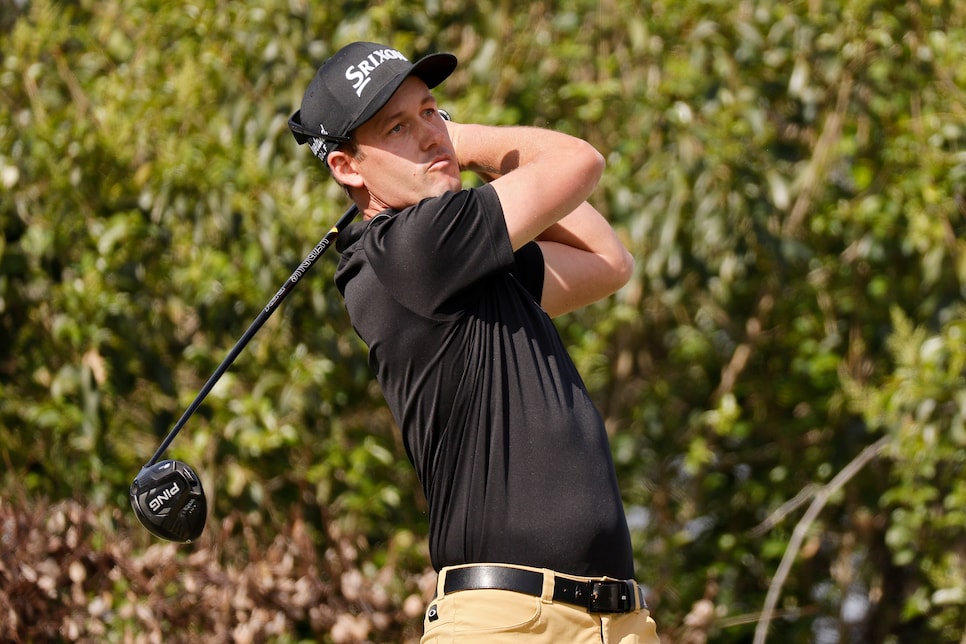 Putnam might have been the "luckiest" player in the field last week. He lost 5.08 strokes to the field and still found a way to win his group. Combine that with missing the cut in four of his past five stroke-play events, and you won't see me falling into this trap.
Kevin Chappell ($6,700 DraftKings | $7,600 FanDuel)
The 2017 champion has admittedly been playing better, earning three straight top 30s. I'm not fully convinced considering he missed six straight cuts prior to this run. He's spraying it off-the-tee and missing more wildly than just about everyone on tour. It's slightly appealing, but I'll be taking a pass.