Straight To Jail
Utah student arrested for threatening to detonate nuclear reactor if the football team didn't win. Wait, what?!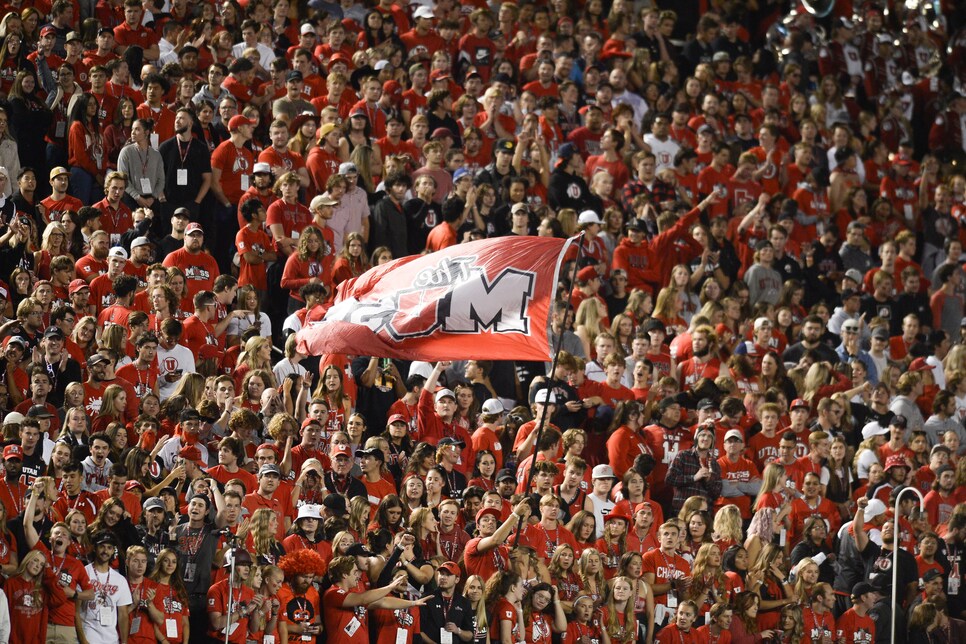 College football fans are an insane bunch, particularly in the SEC. Who can forget Harvey Updike, the Alabama Crimson Tide fan who poisoned the oak trees at rival Auburn's famous Toomer's Corner? To his dying breath, Updike remained completely unremorseful. Roll Damn Tide, and RIP, Harvey.
In a wild upset, Updike's tree-poisoning move now officially pales in comparison to what one Utah football fan did last weekend ahead of the Utes' home game against San Diego State. Didn't think to threaten Auburn with nuclear terrorism, did ya Harvey?
So much for the SEC's "it just means more" slogan. It apparently means FAR more in the PAC-12 after dark, where this 21-year-old female student threatened to detonate a nuclear reactor had Utah not beaten the Aztecs last Saturday night (the Utes won 35-7 and nothing blew up, in case you were wondering).
Apparently, there is a nuclear reactor located on the University of Utah campus, tucked away in the Merrill Engineering Building. It's used for student and faculty research, and the female student in question had knowledge of where the reactor was located and even attends class in the building it's located in. So this was no empty threat, hence the police action. She was booked in the Salt Lake County Jail for investigation of making a threat of terrorism. My question: did she not know the Utes were a 20.5-point favorite? This was a cakewalk game all the way. Save the terrorism threats for the USC game (we're kidding!).
The moral of the story? The next time you think you are your team's biggest fan, just remember you've never threatened them with nuclear terrorism. This is not a challenge, by the way. Everybody just crack a beer, chill out and watch the game. Sheesh.