One for the scrapbook
U.S. Girls' Junior players already have one memento—a letter from former president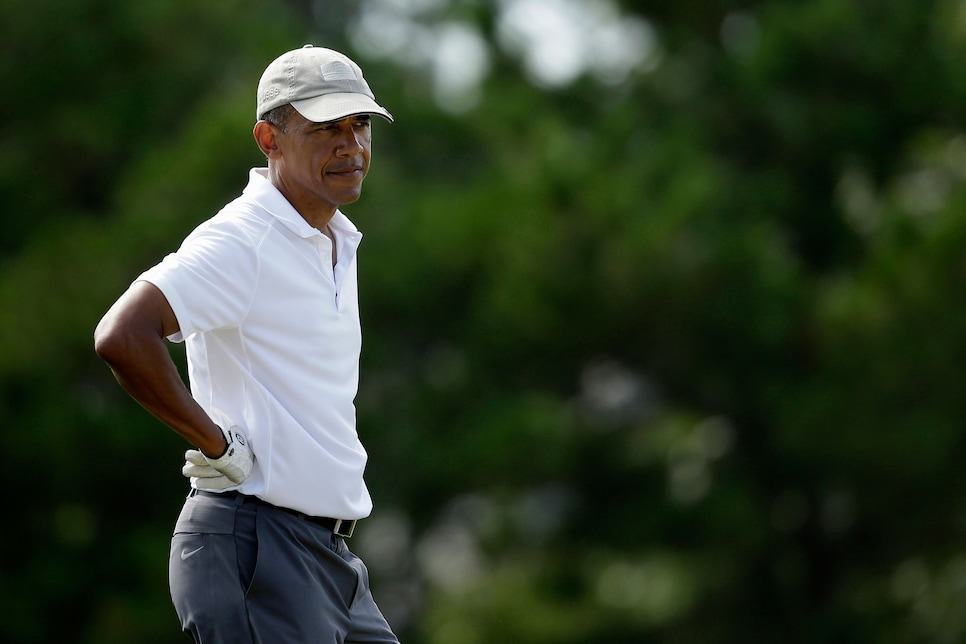 The competitors in the U.S. Girls' Junior Championship that begins on Monday already have a cool keepsake before they've hit a single shot.
The USGA's Julie Pine, an assistant director of championship communications, tweeted a photo on Saturday of a welcome letter that each golfer received. Dated July 9, the letterhead of the U.S. presidential seal and the name—Barack Obama­—gives away its stature and uniqueness.
"Welcome to the 72nd U.S. Girls' Junior Championship," wrote America's 44th president. "Each one of you has already accomplished something truly special. You are one of the best players in junior golf, playing in its biggest championship, on a USGA stage."
Has a president written to Girls' Junior participants before? Maybe, but not likely. In this case, you've got the merging interests of a golf nut who happens to be one of the hosts of the championship on his home course. As Obama explains in the letter, he is a member at Columbia Country Club in Chevy Chase, Md. and "has played it more times than I'd like to admit." He notes its history, too, pointing out that it hosted the 1921 U.S. Open.
"I can't wait to tune in this weekend and watch you tackle it," he said.
Obama cites Tiger Woods and Michelle Wie West as potential inspiration for the kids, along with their parents and grandparents. "As a father of two daughters, I know you've made your families proud—not just with the way you play, but how you conduct yourself on and off the course," he said.
"So between your practice swings and your green reading, take a moment to stop, look around, and savor the experience. Because no matter what happens on the course, this is a week you'll remember for the rest of your life."
The letter already guaranteed that.