Crunching the Numbers
Which state has the lowest average Handicap Index among all its golfers? The answer will surprise you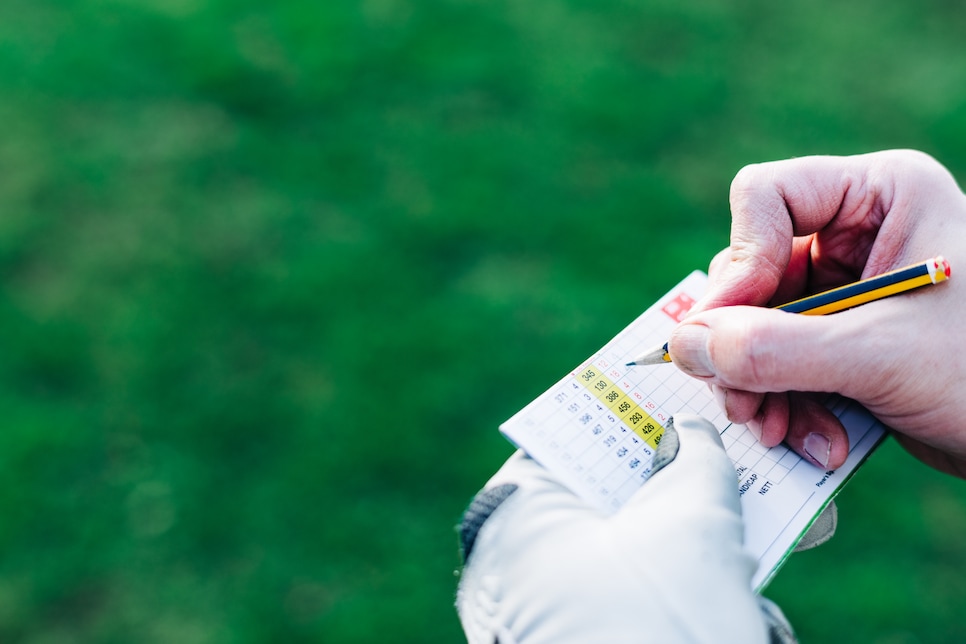 When you think of golf hotbeds in the United States, places like Florida, California and Arizona come to mind given the sheer number of golf courses found in each state. Yet according to data the USGA mined from the World Handicap System, none of the three can boast having the lowest average Handicap Index. In fact, they don't even rank in the top 10.
Nope, if you're looking for the state with the best golfers on average for 2022, head over to the southeast portion of the country and check out: Mississippi. Combining all the male and female golfers with handicap indexes in the Magnolia State, their average index is an impressive 11.8.
Second to Mississippi is another state that might surprise you. Golfers in North Dakota average a 12.4 Handicap Index to rank No. 2 in the U.S. Coming in third is Oklahoma with a 12.8 Handicap Index.
Here's the top 10, according to the USGA: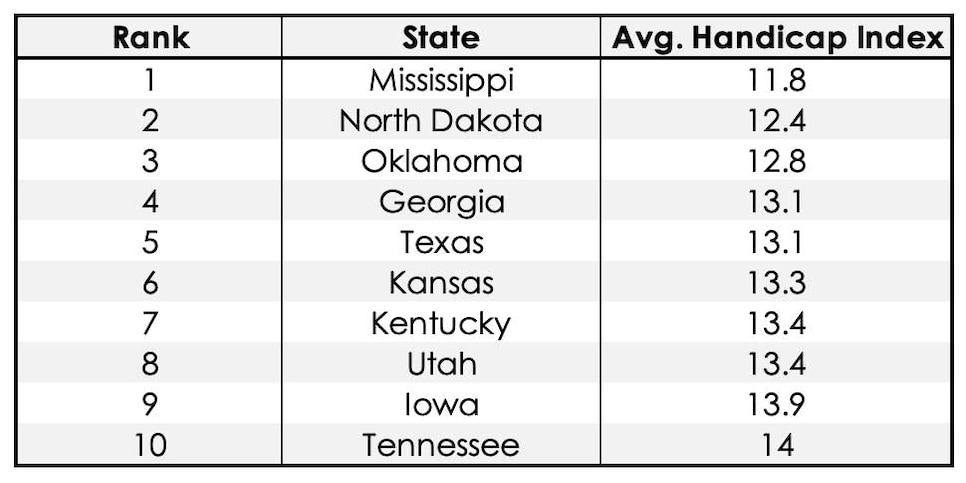 What's most striking about the results is the diversity of states within the top 10. Oklahoma, Georgia and Texas might have been relatively predictable, but Kansas, Utah and Iowa probably aren't.
Meanwhile, there's still no Florida, California or Arizona. So where are they? Arizona, as it turns out, ranks 28th with a 16.3 average Handicap Index among all the state's golfers, with California ranking 39th (16.8) and Florida coming in at 48th (19.0). Mind you, there are reasonable explanations for why these three states would rank so low. All three have among the biggest golf populations, meaning while they might have more single-digit handicappers, they'll have more high handicappers as well, weighing down the average. Florida, with its large number of retirees, particularly gets hurt by the law of averages.
Here's the entire list, which also includes Washington D.C. and Puerto Rico. So where does your home rank?