USGA
USGA allowing limited fans at U.S. Open and U.S. Women's Open, but will require COVID-19 vaccinations or negative test results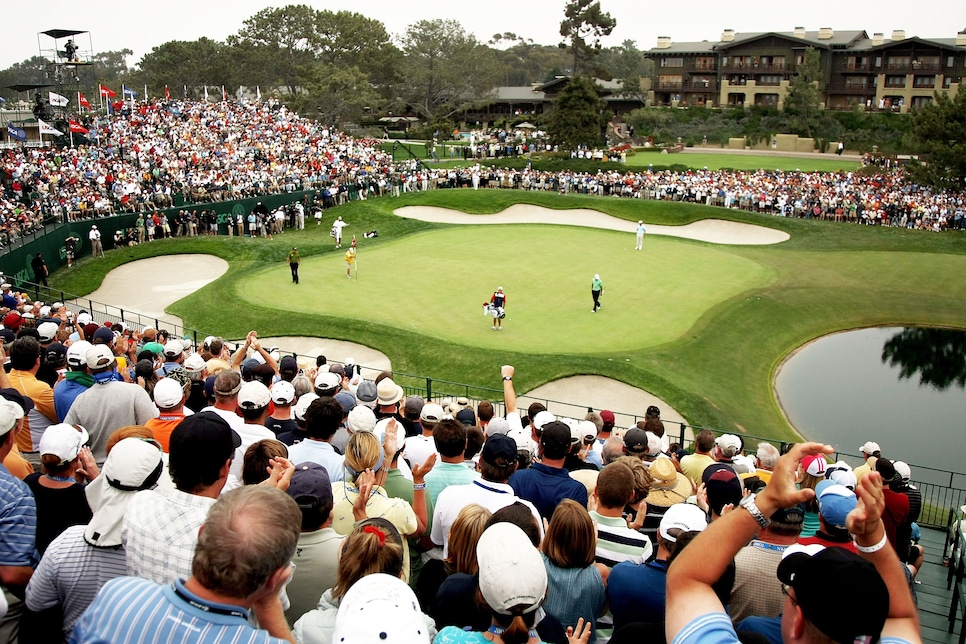 The USGA announced on Monday that it will allow a limited number of spectators to attend the U.S. Open at Torrey Pines in San Diego, June 17-20, and the U.S. Women's Open at The Olympic Club in San Francisco, June 3-6.
"Last year, we missed the energy that fans bring to our U.S. Open championships," John Bodenhamer, USGA senior managing director of championships, said in a press release. "We are grateful to our local and state health and safety officials in California to be in a position to welcome some fans back this year to witness the greatest players in the world contending for these prestigious championships, while working to maintain the health and safety of all involved."
Among the protocols the USGA is requiring for those who attend: State of California residents must show proof that vaccination against COVID-19 has occurred at least 14 days prior to the championships or that a negative test result has been received; and it will be mandatory for all out-of-state fans to provide proof that vaccination against COVID-19 has occurred at least 14 days prior to the championship. Fans, workers and volunteers will have to wear face coverings on-site at all times.
In a letter the USGA sent on Monday to U.S. Open ticket holders, it informs them that all current ticket holders will receive a refund to the credit card they used for their original purchase. Further, it says that there will be a limited number of tickets available for those who meet the health requirements, and interested parties must fill out a linked form by Thursday, April 22, to be considered. The USGA said three separate allotments will be released: for USGA members (on April 26); for those who originally bought tickets using an American Express card (on April 28); and for Victory Club members (April 30). The USGA did not identify in the letter how many tickets would be available.
After having to postpone its two largest championships last year due to the COVID-19 pandemic, the USGA faced difficult circumstances this year because the events were scheduled for California, which has had stricter pandemic guidelines and has been slower than some regions to return to more open forms of business and recreation.
Last week, USGA CEO Mike Davis told Golf Digest that the most difficult obstacle was transportation—that the state was not going to allow the USGA to use buses to transport large numbers of fans and workers to the two Open sites. That restriction made it impossible to stage any form of large-scale tournaments, with the USGA having to use only parking that is near the site of the respective golf courses.
At Torrey Pines, Davis said it's likely that the total count for all people on site will be no more than 10,000, with fewer possible. Torrey Pines has its North Course and the nearby University of California-San Diego to use for parking. The U.S. Women's Open and Olympic Club are even more isolated, with the Ocean Course at Olympic now expected to be used for parking for the tournament, while the Lake Course hosts the golf.
Tickets had been sold for both Opens, and the USGA said on Monday that those who have purchased tickets will receive direct communication from the USGA with additional details. It said information on tickets for each event is available at uswomensopen.com and usopen.com.