So Yeon Ryu's U.S. Women's Open victory 10 years ago at The Broadmoor continues to have a movie-like feel to her. The then 21-year-old directed the triumph through extended weather delays in Colorado, staging a climactic finish when she made a birdie on the 72nd hole on the fifth day of play to force a three-hole playoff with Hee Kyung Seo.
Like any director, Ryu managed the final scenes to the smallest detail. She wore an orange shirt and hat that Monday, symbolic of her flickering passion for professional golf.
With a decade's worth of hindsight, it becomes clear just how important a victory it was for Ryu. Winning the Women's Open is a turning point in any player's career, but perhaps more so for the South Korean talent.
"If I was not able to win the tournament, it might be that I'm not playing right now," Ryu told Golf Digest. "If I was not able to come to the LPGA, I think I would've quit."
Ryu's professional golf career got off to an exhilarating start. Maybe too exhilarating. In 2008, she won in her pro debut on the Korean LPGA at the Sports Seoul Open.
With the victory, Ryu, just 17, became an instant celebrity in her home country, the curiosity of a teenage champion inviting incessant scrutiny about her and her game.
"When I was in Korea, people were always talking about me in the media, even though I didn't want to hear it. Somehow, I always found it out," Ryu said.
She would continue to play well, winning six more times on the KLPGA before her U.S. Women's Open triumph in 2011, but the attention felt suffocating. After every round, cameras were there wanting to talk. She'd see her face in newspapers, stories detailing her latest performances. Ryu's family and sponsors quizzed her about what was going on. Whenever she would play in pro-ams, the participants peppered her about how well she was playing. It was exhausting to be defined only by how she played golf, making Ryu care more about what others thought of her than what she wanted for herself.
That stress drove Ryu to explore other career options less than two years after turning pro. When she was 19 and studying at Yonsei University in Seoul while also playing on the KLPGA, she began looking into graduate sports-marketing programs. It was on her mind after she won at The Broadmoor in 2011.
"My plan is if I retire as a golfer, I really want to try sports marketing or sports or golf clothes designer," Ryu said in her post-round press conference.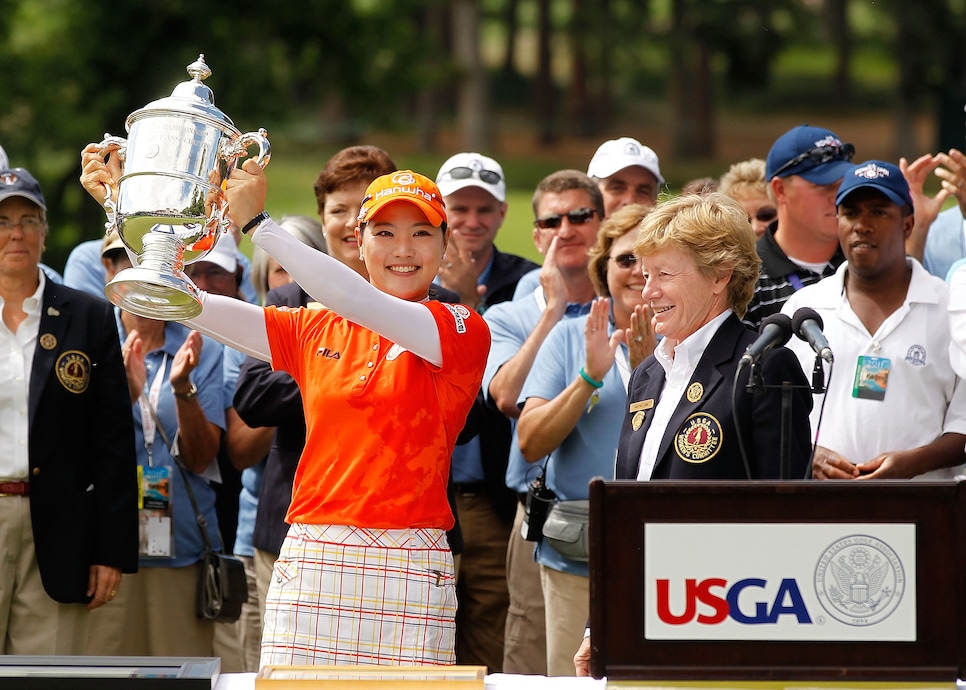 Even after winning the U.S. Women's Open title, Ryu hinted that her golf career might end early given the pressures she felt to perform back home in South Korea.
Mike Ehrmann
Ryu still loved golf and wanted to remain around the sport. And she appreciated what her team did to help her early in her career. So she figured why not help others in the game without the constant pressure of performing herself.
By winning the Women's Open, however, Ryu earned the reward that motivated her even when she was ready to give up the game. "I just wanted to play the LPGA once before I retired," Ryu said. "When I won U.S. Women's Open, I thought OK, now I can join LPGA Tour and have a chance to play LPGA Tour, then maybe couple more years I can retire. That was my feeling."
As it turned out, playing on the LPGA Tour proved a liberating experience. Being far from Korea allowed her the space she didn't previously have. The attention on her at home remained, but she was far enough removed it no longer became a daily intrusion. She had the freedom to adjust to the culture of the United States and focus on learning English and building new friendships. Without feeling constantly in the spotlight, she adapted to playing on the LPGA Tour, where the vast difference in courses they played proved refreshing compared to the homogeneity of the tracks in Korea.
The new environment allowed Ryu to flourish on the course—she's won five more LPGA titles, including the 2017 ANA Inspiration—as well as off the course. "I guess my personality is more suit for LPGA Tour and traveling all around the world," said Ryu, who is currently 15th in the Rolex Rankings. "That joy definitely made me feel love to play golf more than ever."
Ryu says she's enjoyed the opportunity for constant learning. Already a book worm, she picked up ballet in 2016 to try something new. Lately she's focused on nutrition; she makes a point of eating dinner by 5 p.m. to give herself enough time to digest.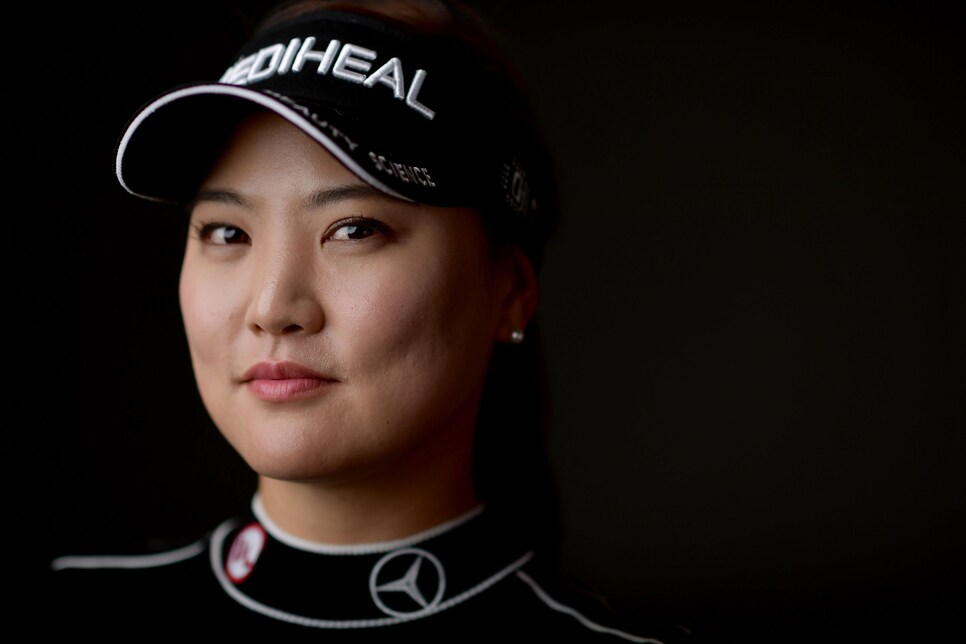 The chance to compete on the LPGA Tour and travel the world has liberated Ryu and allowed her to have a successful and meaningful playing career.
Donald Miralle
Ryu claims she expresses her creativity on the course by shaping the ball instead of, in her own words, boring, straight shots. Her success in 10 years on the LPGA is a testament to her skills. It's also evidenced in her consistency at the U.S. Women's Open. The former World No. 1 has finished in the top 25 in all 11 of her career appearances in the major with six top-five finishes including her win. Ryu particularly relishes the challenges of the complex setups the USGA presents.
"Just thinking about U.S. Women's Open makes me really exciting," Ryu said. "You have to have all sorts of game to play well. To prepare for U.S. Women's Open requires a lot of practice. That makes me more excited to play."
That work lets her continue her movie-like run at U.S. Women's Opens as she directs her effort at a third major victory at Olympic Club next week.