Memory Lane
U.S. Open 2023: Surprise contender Jacob Solomon's previous California golf thrill involved Tiger Woods (sort of)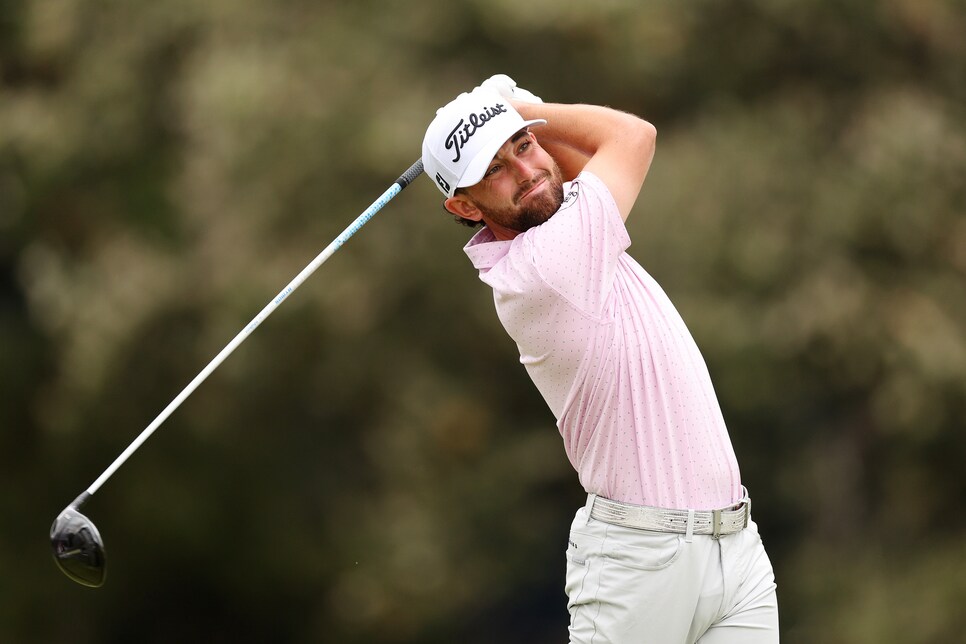 Seeing Jacob Solomon's name atop the leaderboard early on Day 1 of the 2023 U.S. Open had everyone (us included) scrambling to learn more about the young man. Wait, is he even a young man? Hang on . . . Yes, he's 26, according to his official PGA Tour bio.
We learned a few other things perusing that page, though, from the fact that Solomon went to Auburn and turned pro in 2019. He's made eight of 12 cuts in his rookie season on the Korn Ferry Tour, but has zero top-15 finishes and only $92,444 in career earnings. So again, it was a surprise to see his name by itself at four under at one point on Thursday—especially considering it was his first career round in a major championship.
"Incredible, in one word for sure," Solomon said when asked to describe his opening 68 at Los Angeles Country Club that has him in great shape to greatly increase those career earnings.
But we noticed one other interesting nugget in Solomon's bio. It turns out, he already experienced an "Incredible" thrill at another Californian course that's hosted a U.S. Open. And it involved Tiger Woods. Sort of. We'll let Solomon tell the tale of Tiger and him at Torrey when he was an 11-year-old kid.
Attended the 2008 Farmers Insurance Open (then known as the Buick Invitational) at Torrey Pines for his 11th birthday and followed Tiger Woods; he watched Tiger save par at the par-3 third hole on the South Course in the first round and said, "Great save, Tiger." He will never forget how Tiger looked back at him and said, "Thanks, buddy."
Wow. What a moment. And no, I'm not joking. New York Knicks legend John Starks said "Nice pass" to me once at his basketball camp when I was about the same age and I've never forgotten it.
Anyway, taking the lead at the U.S. Open—even if it's only short-lived—is quite a thrill as well. So congrats, Jacob. Keep this up and maybe you'll make some young fan's day/year/life out there this week.