U.S. Open
U.S. Open 2023: Rory McIlroy admits to committing one of golf's cardinal sins (and he definitely wasn't alone)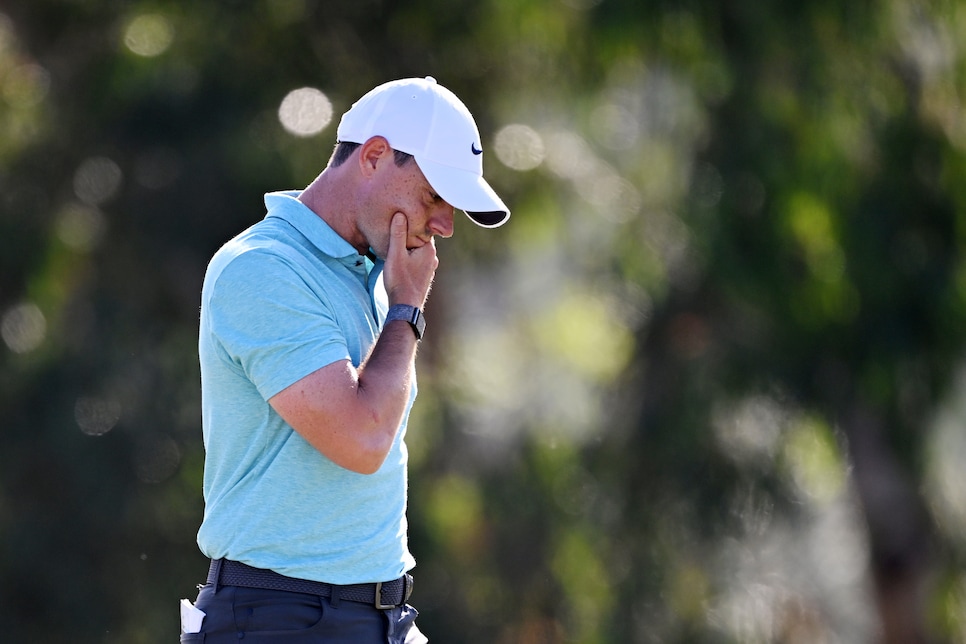 It's human nature to secretly want your opponent to fail, be it in sports or in other competitive walks of life. For some reason, though, it's a huge no-no on golf, this being the preeminent "Gentleman's game."
While most would classify many of Augusta National's rules as archaic, not cheering on a player's on-course misfortunes seems to be one we can all still agree on. "Such occurrences have been rare at The Masters," ANGC founder Bobby Jones famously wrote. "But we must eliminate them entirely if our patrons are to continue to merit their reputation as the most knowledgeable and considerate in the world."
And yet, late on Sunday afternoon at Los Angeles Country Club, Rory McIlroy couldn't help himself. And who could blame him? For what feels like the millionth time, the four-time major champion had a prime opportunity to add a fifth major trophy to his mantle, and what would have been his second U.S. Open title. Much like at St. Andrews last July in the Open Championship, though, the Northern Irishman simply could not buy a putt. After posting a nine-under total, he had to wait and watch as Wyndham Clark attempted to close out the tournament.
Despite some squirrely shots late, Clark still found the 72nd green at LACC in two shots, needing only two putts to win the United States Open. As McIlroy watched from the clubhouse, he allowed a dark thought to creep into his brain.
"You don't want to wish bad on anyone, but you're really hoping for a three-putt," McIlroy admitted. "You're hoping to somehow get into a playoff to keep giving yourself a chance."
There's a lot you can say about McIlroy in the aftermath of another crushing close call, but one thing you can never say is that he isn't honest. Not many players would admit to having such a thought, especially in this era of everybody congratulating the guy who just ripped their heart out behind the 72nd green. But it's the most natural thought you can have as a player one stroke back of the player needing two putts to win. McIlroy wouldn't have reached the heights he has in this sport without being a little selfish. And by the way, he definitely wasn't alone. We'd go as far to argue that everyone who isn't in Clark's immediate family was rooting for the same outcome.
"You're rooting for one guy, and that guy is yourself at that point," he added. "Yeah, I guess you're just hoping for the other guy to slip up or make a mistake or give you a glimmer of hope."