Fails
U.S. Open 2023: Golf Twitter absolutely roasted Paul Azinger for this (particularly) brutal call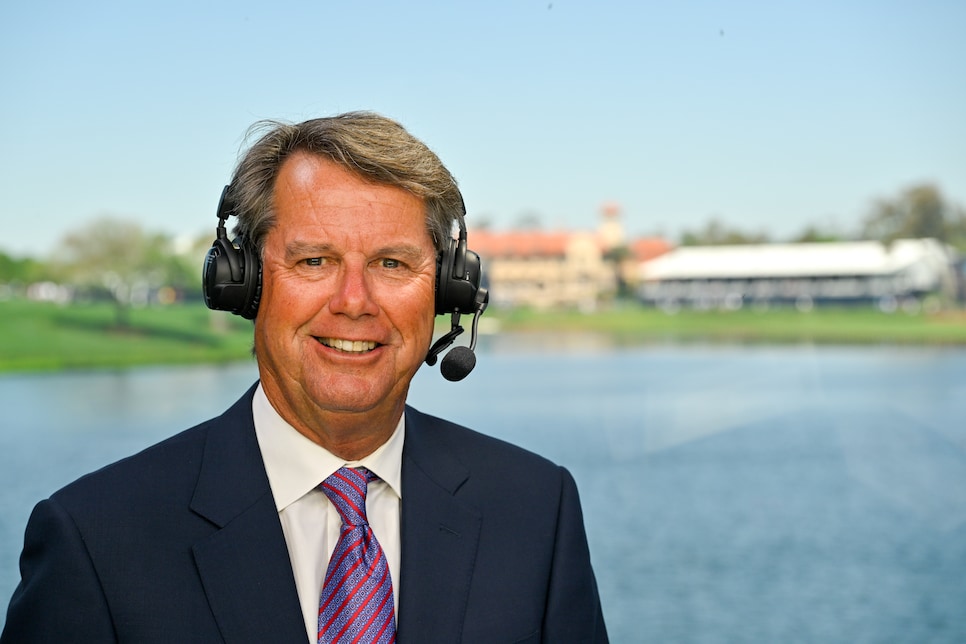 The bogeys were piling up under Sunday pressure at the U.S. Open and no one was immune. Not even the announcers.
NBC's Paul Azinger is a familiar target on Golf Twitter, and if we're being honest, it hasn't been his best week in the booth. But one particularly brutal call had everyone roasting the 12-time PGA Tour winner.
It happened on the ninth hole after leader Wyndham Clark missed the par-3 ninth with his tee shot and wound up in the rough facing a tricky stance with the ball above his feet. Clark decided to play away from the hole for safety and use a slope, which prompted Azinger to assure viewers he wouldn't be able to get his ball within 10 feet. As you can probably guess, Azinger was completely wrong, but it gets even worse.
After striking his chip shot torwards the center of the green, Azinger said that Clark missed the slope. Wrong again. Then he doubled down—as the ball was rolling toward the hole!—by saying it wouldn't get much closer to the hole. But it did. In fact, it rolled all the way to about five feet and Clark made the putt moments later to preserve his lead. It was some truly bad analysis, and here was some of the reaction as Golf Twitter roasted Zinger:
To be fair to Azinger, the top TV guys are always targets. And during a major like this when you're on the air for so many hours, you're bound to mess up. But again, that was bad. And again, it wasn't Azinger's lone blemish. Let's hope for a better finish to this tournament. From everyone.