U.S. Open
U.S. Open 2023: Gordon Sargent deserves an apology after this 'bounce out' on 18 due to a damaged cup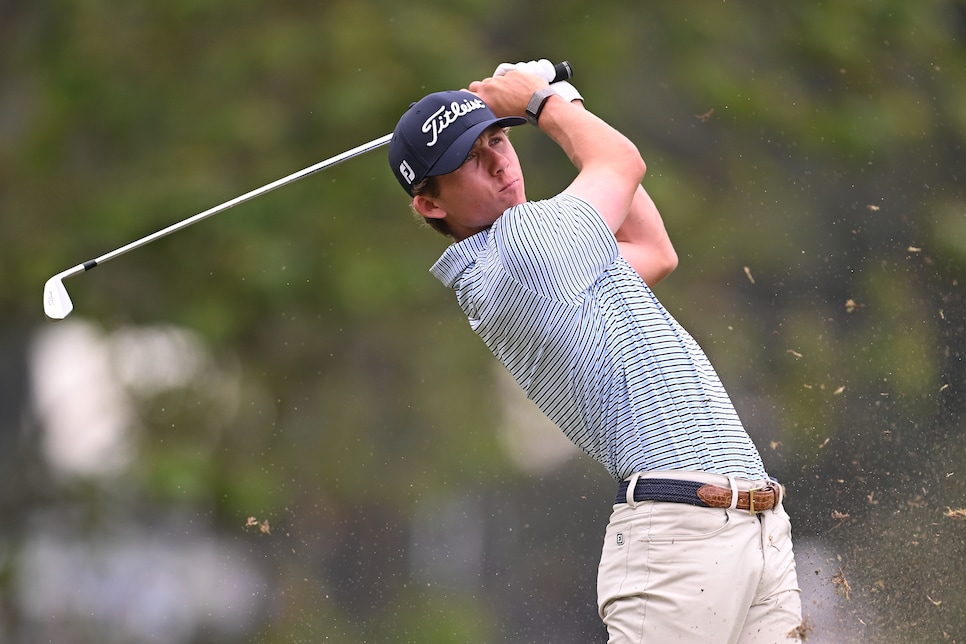 When Gordon Sargent went to tap in his par putt at the 18th hole on Sunday, low amateur honors weren't in doubt. The long-hitter who just completed this sophomore year at Vanderbilt led the next-best amateur, Georgia Southern's Ben Carr, by 10 shots.
That doesn't make what happened next any less insane.
First, in case you didn't see it, watch what happened for yourself:
Let's take a closer look ...
That's not a lip out, that's a literal bounce out. Of the inexplicable variety. How, on earth, can this happen in a major championship? Sorcery is the only possible answer.
"[It] just bounced right back to me," Sargent said afterward. "Haven't seen that happen in a while, but that's how it goes sometimes."
Turns out, there was a legitimate explanation, and all we can say is thank goodness this didn't happen much later in the day, or have serious ramifications, like Sargent losing out on the low amateur honor. Per a USGA spokesperson, someone in the group ahead of Sargent pulled out the flag and inadvertently adjusted the hole liner. As ESPN's Paolo Uggetti reported, the issues was quickly resolved:
Not to point fingers, but it's fair to assume it was one of the caddies in the group ahead, as they are usually the only ones removing and putting flagsticks back in their place. Got to be careful, boys, this is the U.S. Open!