Stats
U.S. Open 2023: Dustin Johnson ties a major championship record held by Tiger Woods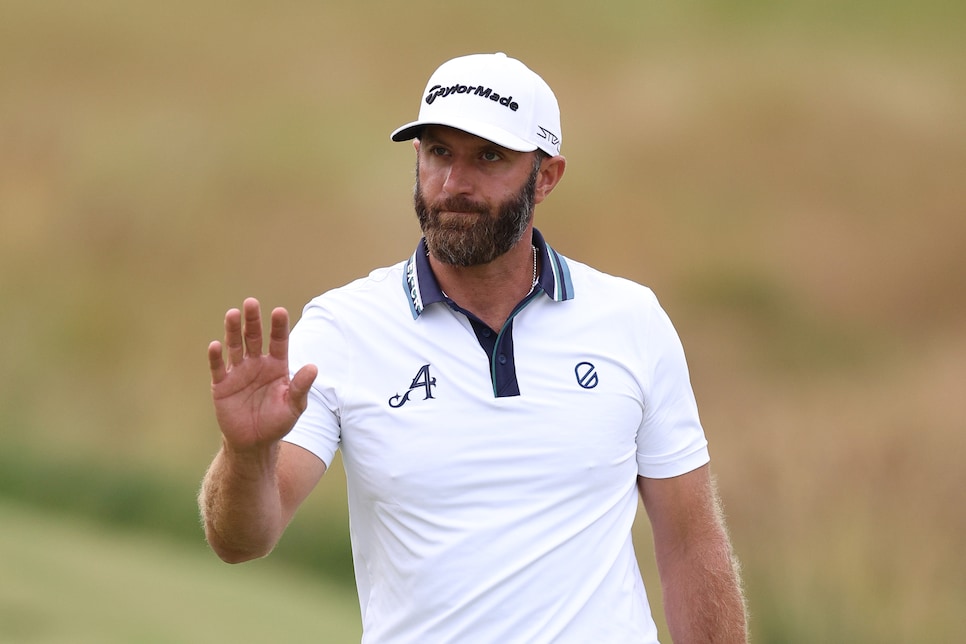 Dustin Johnson bogeyed his final hole on Day 1 of the 2023 U.S. Open. It was still enough to tie Tiger Woods for an impressive major championship record.
Even with the lone blemish on his scorecard, Johnson's opening 64 at Los Angeles Country Club was his 10th career score of 65 or better in a major championship. That matches the all-time mark set by Tiger Woods, according to Elias Sports Bureau.
"I drove it really well and controlled the distance with the irons really good," the two-time major champ said after. "Other than the last hole was about the only—didn't really hit a bad shot, just pulled it a little bit and it went a lot further than I thought."
Johnson wasn't asked about tying the record, but we're guessing he was unaware of it. Regardless, it's always nice to be mentioned in the same sentence as Tiger Woods.
Jack Nicklaus is third on the list with nine scores of 65 or better and Rory McIlroy, following his opening 65, is fourth with eight such scores.
Of course, both DJ and Rory care a lot more about winning another major this week. And judging by a record day of scoring in an opening round that featured a pair of 62s by Rickie Fowler and Xander Schauffele, they might just need to add to their lofty totals in this stat to hoist the trophy on Sunday.
"No, I just try to shoot as low as I can every day," Johnson said when asked if he has a number in mind for the rest of the tournament. "What that number is at the end of the week, I have no idea. I wish I could predict that, though. That would be nice."