FIRE PIT COLLECTIVE
U.S. Open 2022: The pros you might not know competing at The Country Club
Editor's Note: This article first appeared in Fire Pit Collective, a Golf Digest content partner.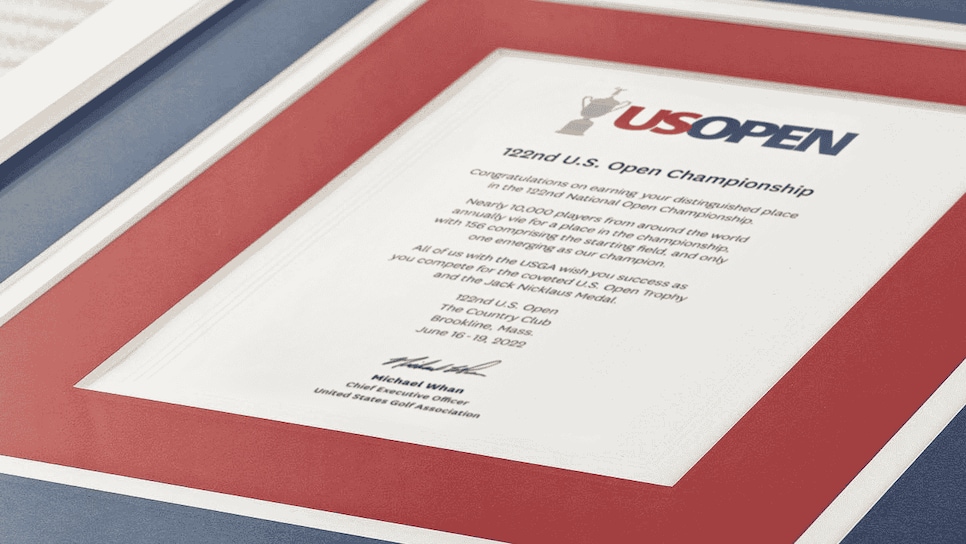 The U.S. Open is the ultimate Monday qualifier. Including exempt players, this year the USGA received 9,265 entries. They came from all 50 states and 79 foreign countries. Some players went through two stages of qualifying, beating PGA Tour winners along the way. Little wonder the U.S. Open generates so many wonderful stories. This year didn't disappoint: a player who hung Christmas lights at a mall to help make ends meet; others who caddied at a club or stocked groceries or coaches a college team. The fact a Regular Joe can play in one of the four biggest tournaments in golf is what makes this championship unique.
These are the players I cover religiously. Below is every player who doesn't have PGA Tour status but made it through to The Country Club in Brookline, Mass. Some have no world ranking; four are ranked 1,751st because they teed it up at an event that awards points. They all represent the thousands of players around the world who are chasing their dream in professional golf.
The name might sound familiar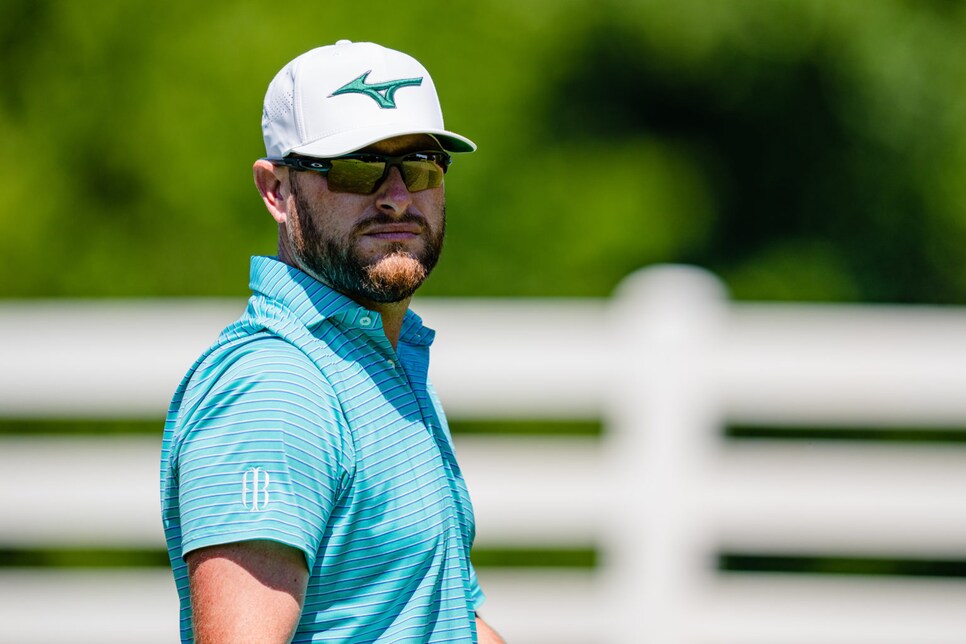 The skinny: During the Covid break, Barnes started working at a grocery store stocking shelves. He would toil from 3 a.m. until 1 p.m. and then head to practice. When the season resumed he played well and retained his KFT card for this year. Last week he earned enough points to lock up his PGA Tour card. … Has made a killing on the West Florida Tour throughout his career, including 17 wins.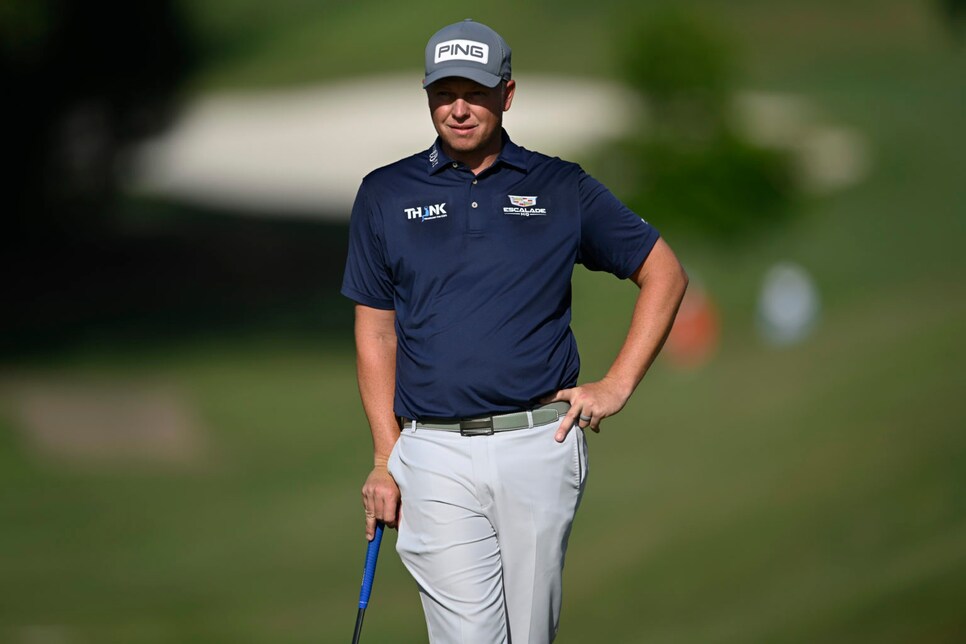 The skinny: The Monday Q legend is PGA Tour bound. In the previous two seasons Daffue went a ridiculous 12-of-20 in KFT/PGA Tour Monday Qs. So it was no surprise to see him get through in Springfield, Ohio, where he tied for medalist honors with Brian Stuard. … Good friends with Hall-of-Famer and fellow South African Retief Goosen. … This year Daffue has made 12 of 13 cuts on the KFT with seven top 25s. He is third in points.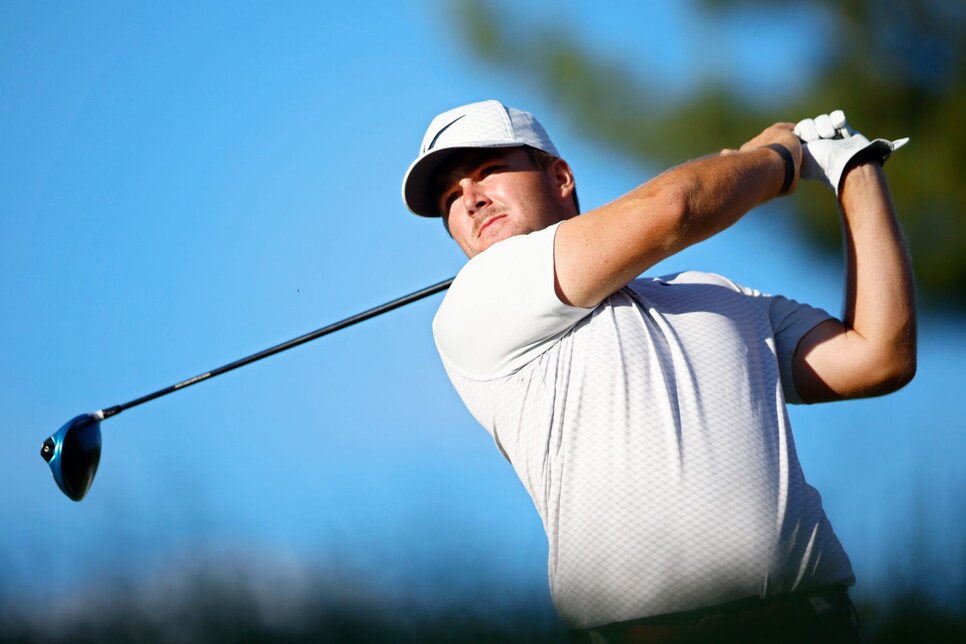 The skinny: Had an exceptional final collegiate season after transferring from Rutgers. He was named the winner of the Haskins and Nicklaus Awards after posting 10 top 10s in his lone season at Oklahoma. … Finished T7 in the Puerto Rico Open on PGA Tour after earning an exemption based on a college win. … Played in his first event as a pro this week at the Canadian Open but missed the cut.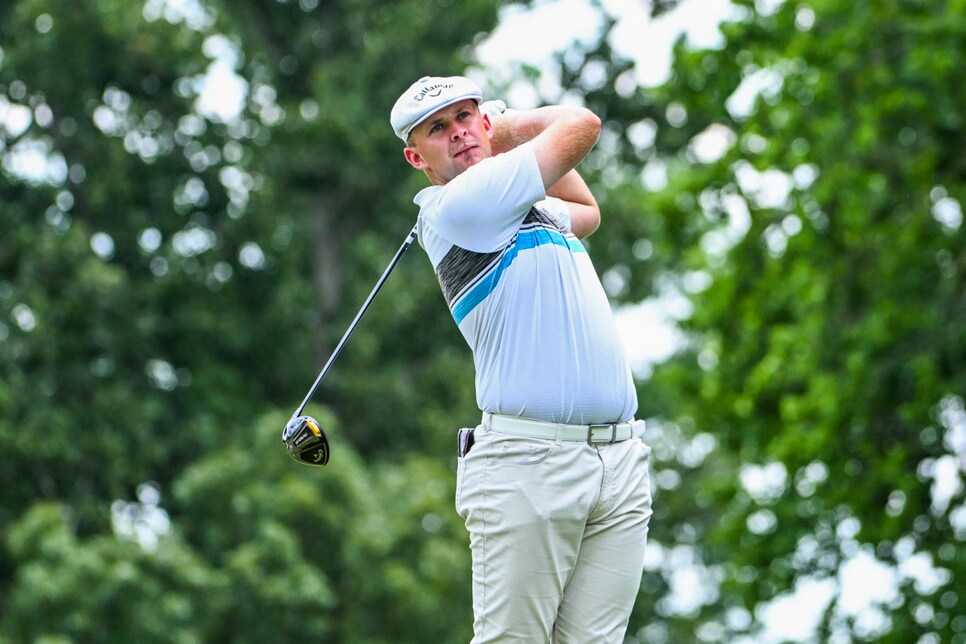 The skinny: One of the best dressers on the KFT, Hall has exploded recently. Two weeks ago in Chicago he won in a playoff, and he was in contention again last week before finishing fifth. The next day he went to final U.S. Open qualifying and made it through. … He is 11th in KFT points and should wrap up his PGA Tour card for next year soon.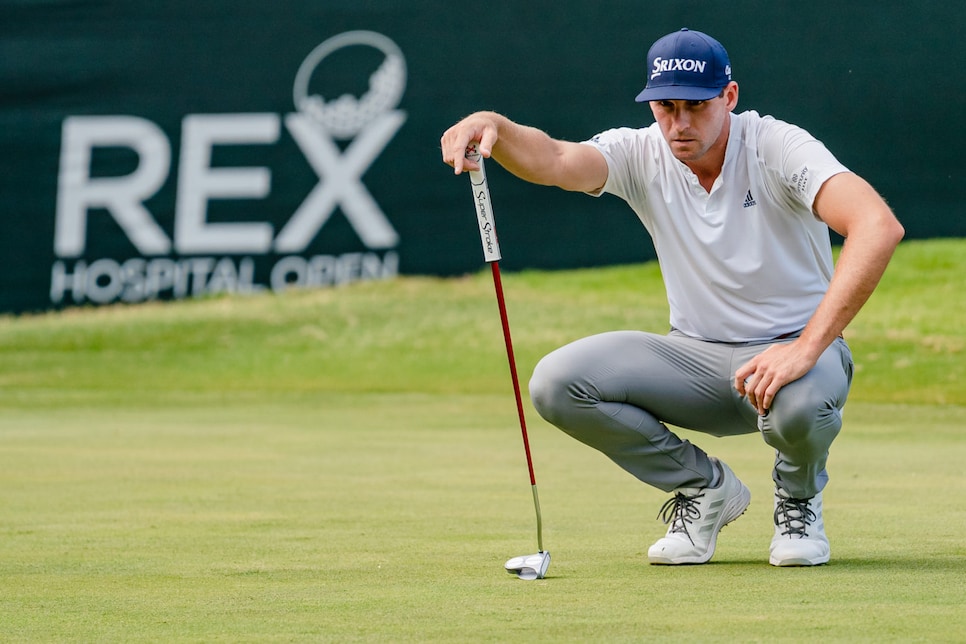 The skinny: Known as one of if not the longest hitter in the game, Matthews can carry his driver 360 without maxing out his swing. I caddied in a group with him at a Monday qualifier, and it was impressive to watch. … Won on the Korn Ferry Tour this season and has his PGA Tour card wrapped up for next season. … Had a viral moment on the LatinoAmerica Tour in 2019 when a man with Down Syndrome yelled during his putt on the first playoff hole of the Argentina Open. He missed the putt and lost out on a spot in the Open Championship because of it. Upon learning of the man's affliction, Matthews sought him out and gave him a hug. … Has three career wins on the LatinoAmerica Tour.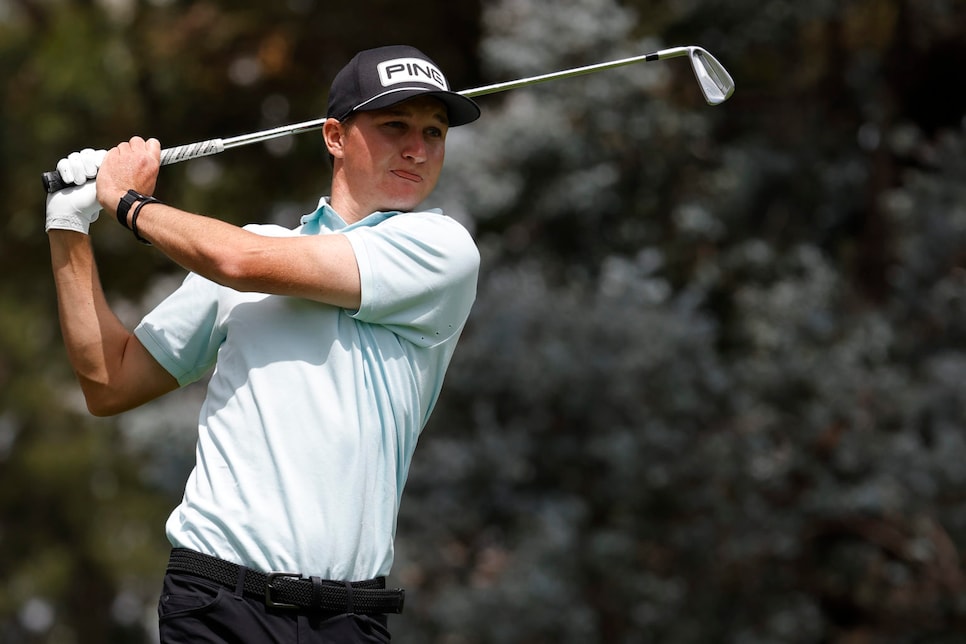 The skinny: Shot a 59 at the Wyoming Open soon after turning pro, then added a 64 and 65 in the 54-hole event and won by six. … Played last year on the Forme Tour (U.S. option for players with Canadian Tour status during Covid) and finished 23rd on the money list. … He's 48th on the KFT points list, having made 11 of 15 cuts, with three top 25s. … Earned his master's degree during his fifth year of college eligibility.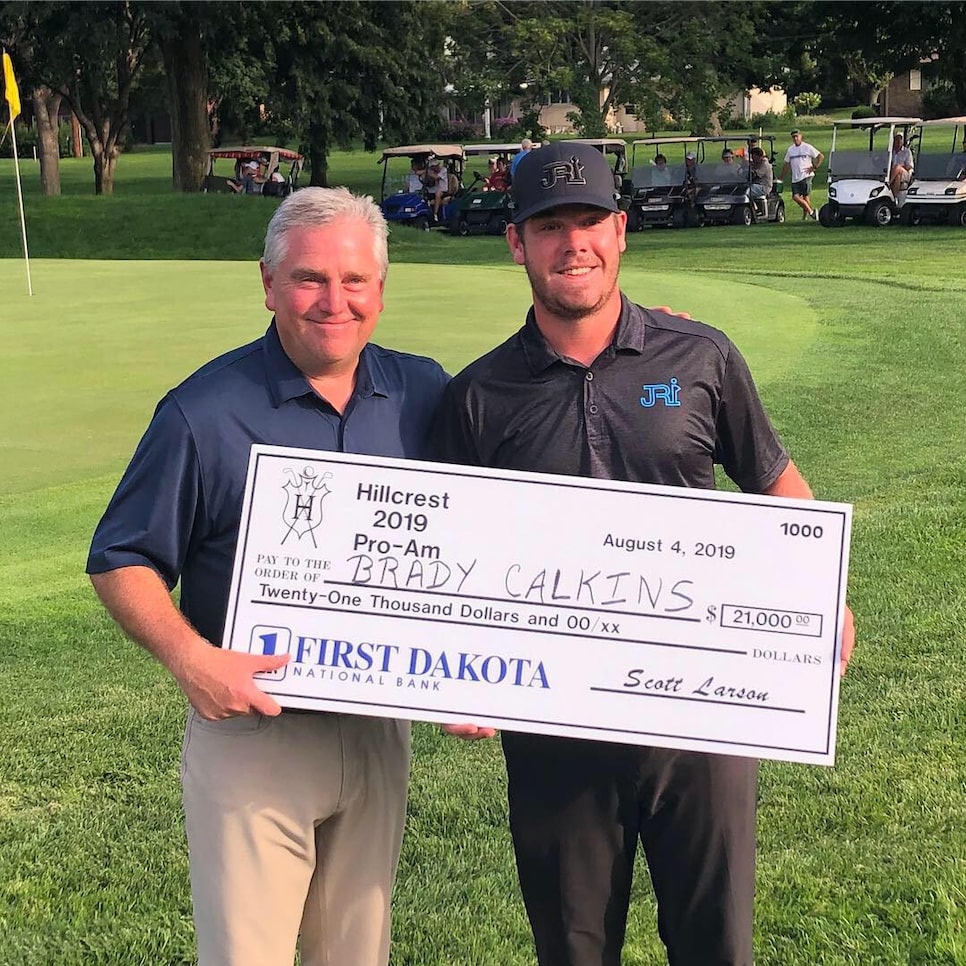 College: College of Spokane
The skinny: If there was a "mini-tour legend" definition in Webster's, Calkins might define it. … Plays most of his golf on the Dakotas Tour, a long-running (and great) summer mini-tour in North and South Dakota. In 44 starts over the last four seasons, he has made 41 cuts (with every finish in the top 10), with eight wins, 20 top-three finishes and more than $230,000 in earnings. … Stories of him rolling up to the tee on the final day after a late night out are legendary. A player told me he was out until the wee hours with Calkins and other players. Calkins shot a bogey-free 64 the next day and won by six. … I don't like to make predictions, but if you are looking for a long shot to bet on …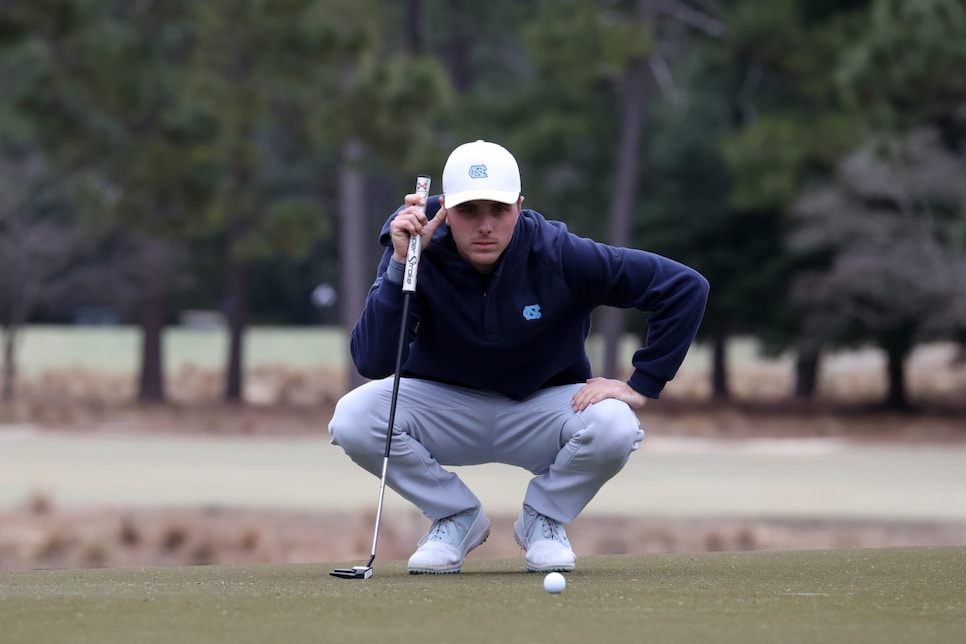 The skinny: How does a player who only turned pro in May end up in this category? Because that player fired a 61 at a Minor League Tour event as an amateur and won going away. He had two wins on that tour and five top 5s in just eight starts. … Had a highest world amateur ranking of 82nd. … Was named an All-American as a senior at North Carolina. … Only marks his ball with his coin heads-up. … Scoring average of 69 as a high school senior.
The skinny: During the glory days of the mini-tour (pre PGA Tour launching the Latin and Canada circuits,) if there was an event on the West Coast, Mueller was probably in it. And probably winning. Mueller has more than two dozen multi-day mini-tour wins and made an absolute killing on the Gateway Tour, an old tour in Arizona. He led the money list multiple times and earned more than $100,000 in one season. … After he stopped playing full time, Mueller has been an assistant coach at Grand Canyon for eight years. … This year he won the PGA Professional Championship, so the U.S. Open will be his second major of the season. He missed the cut at the PGA Championship.
The skinny: If Naegel is in a Monday Q or a mini-tour event, you usually don't have to scroll far to find his name. Last season he got into six KFT events, most off of successful Monday Qs. In between he would play on circuits such as the All Pro Tour; in three events there he had a runner-up, a T6 and a T16. …This will be Naegel's second U.S. Open. In 2018 he told his wife he was going to stop playing after the qualifying process. In locals he made a 40-foot eagle putt on the last hole to get in a playoff, won that and then made it through final qualifying. He finished 56th at Shinnecock Hills.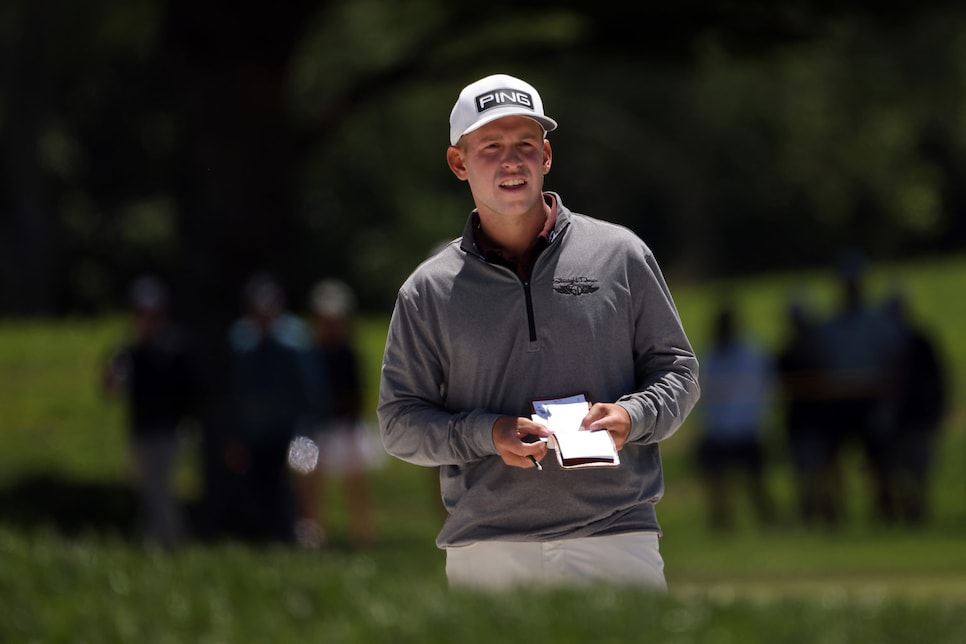 The skinny: Although Stevens is now a KFT member and having a good season (45th in points), his play on the All Pro Tour prior to getting status is the reason he is in this category. The All Pro Tour is the biggest (non-PGA Tour affiliated) developmental tour in the U.S., and Stevens dominated there. In 2021 he made nine of nine cuts, with two wins and six other top 25s. … That wasn't even his best season. In 2020 he had three wins and a runner-up in just 10 events, topping $100,000 in earnings. …The Stevens family is legendary in Kansas. Sam, his dad and grandfather have all won the state Amateur. … Stevens is good friends with Luke Gannon, who also qualified for the U.S. Open.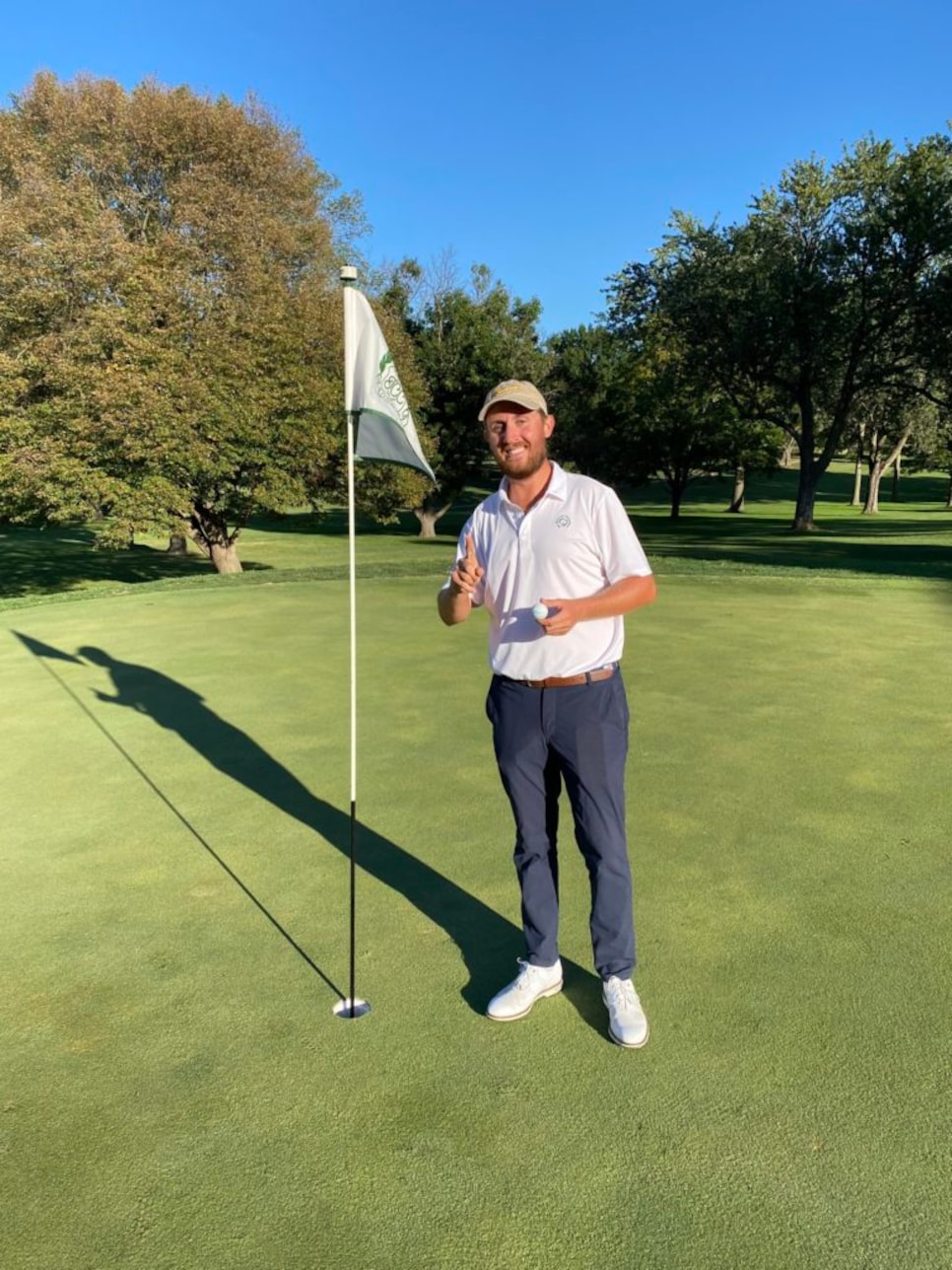 The skinny: Beckler was the winner of the 2021 Jack Nicklaus Award, and only after being named a finalist did he learn he was eligible for the award (as a Division II player). That season at Washburn he played in 10 events, with five wins and a worst finish of third. … He earned both his finance degree and his MBA. … In a sign he was meant to play professional golf, he was born on the Sunday that Tiger Woods won his first Masters.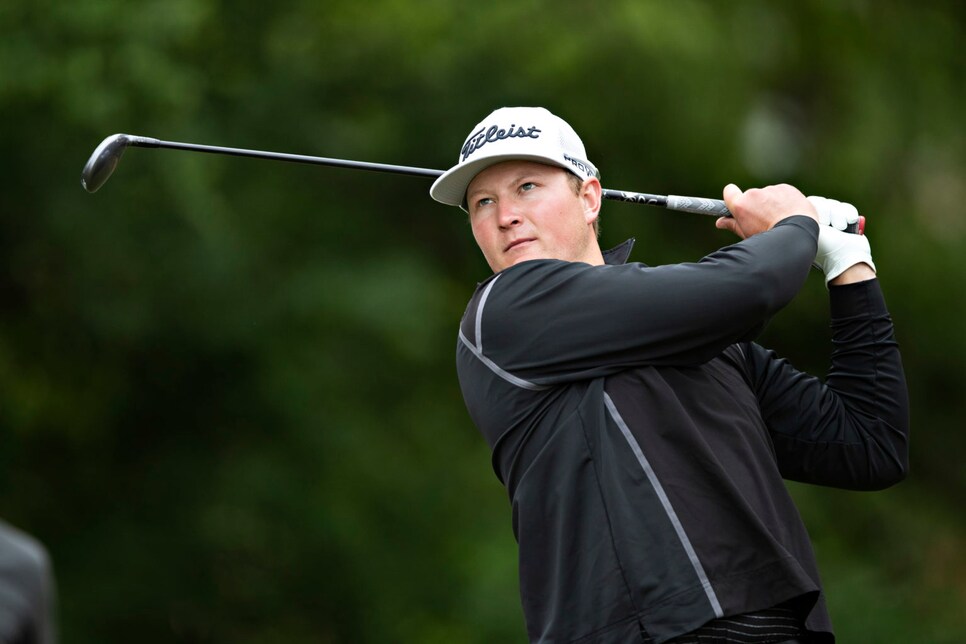 College: Southern Illinois
The skinny: The reason I love the U.S. Open so much is because of stories like Luke's. We will be following him all week. Stay tuned.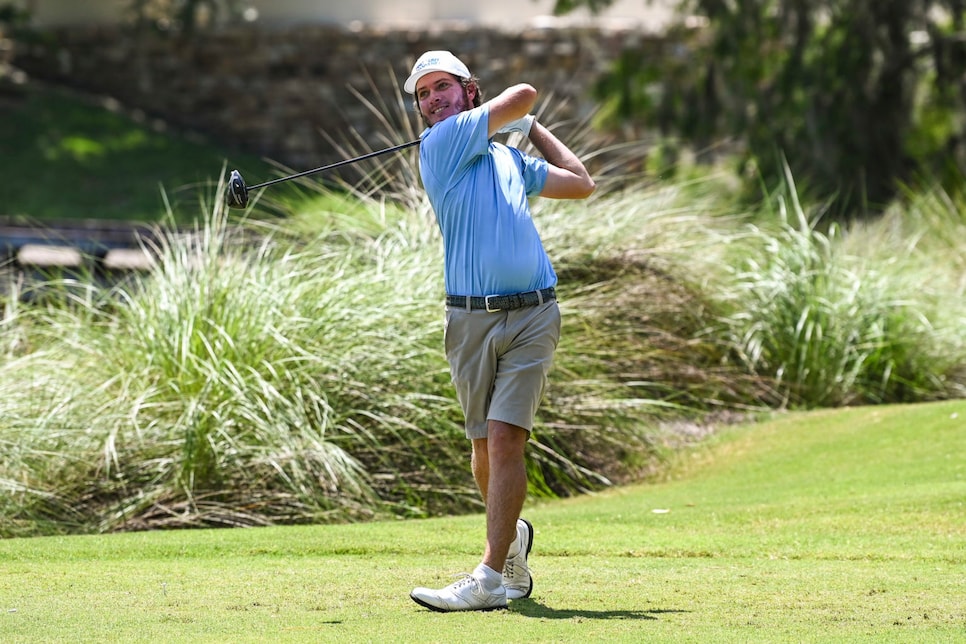 The skinny: Greene played at a junior college before transferring to Lynn, where he had little success. … After college he grinded on mini-tours, but in an 11-event stretch over three years on the West Florida Tour, he never broke 70. … He kept at it and has won on the Florida Elite Tour. … Shot rounds of 70 and 68 in Florida to grab one of four spots, denying Rickie Fowler, among others.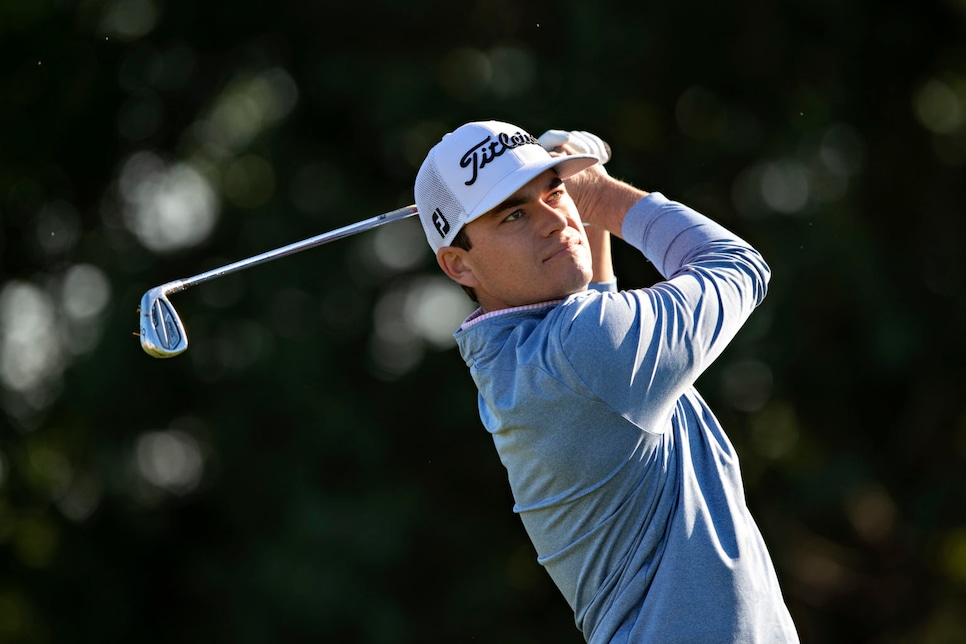 The skinny: Jacklin, the son of 1969 British Open and 1970 U.S. Open champion Tony Jacklin, has grinded on the West Florida Tour, winning 18 times since 2010 while looking for his breakthrough. Christian Bartolacci, owner of the West Florida Tour said, "I couldn't be more proud of Sean, he has worked so hard, and for him to have a shot at the US Open is remarkable."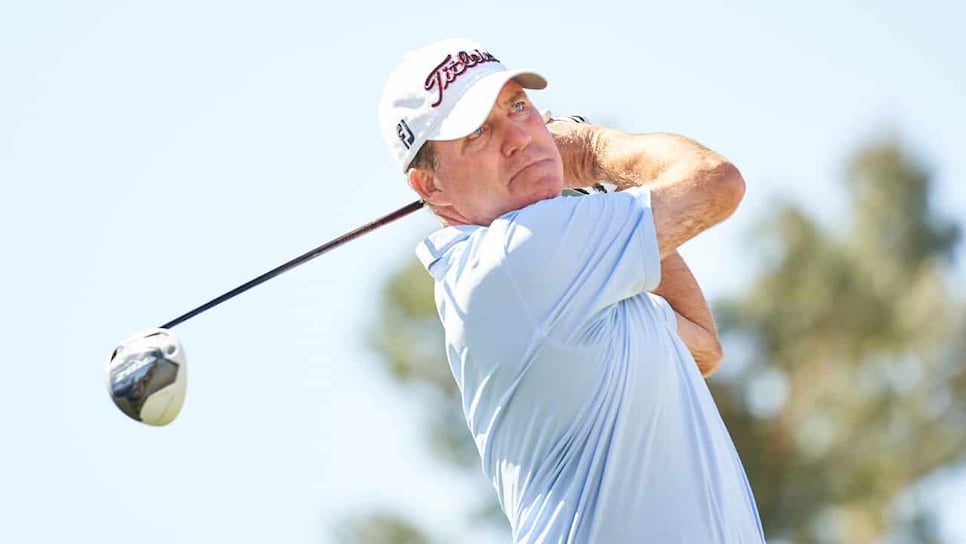 The skinny: One of golf's ultimate grinders produced one of the best stories of qualifying, surviving an 8-for-3 playoff in New York. … Quinn grinded on what is now the KFT for years, getting his first win 11 years after turning pro. He went another 300 starts before getting a second win in 2009. … This will be his fifth U.S. Open. After qualifying for the 2014 Open at Pinehurst No. 2, he was T2 after the first round, before finishing T56. …For reference of how impressive his qualifying at 57 is, Quinn turned pro before all but one of the other qualifiers were born.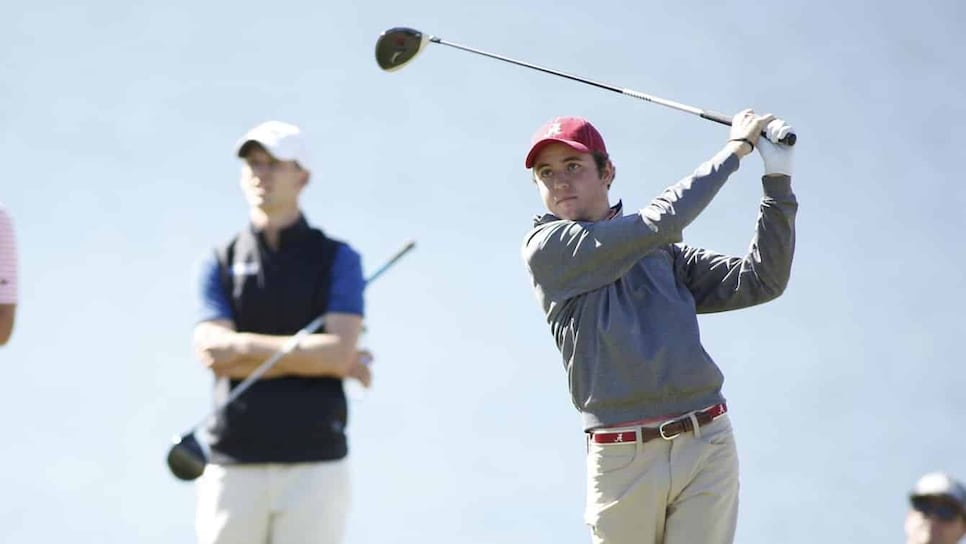 The skinny: The top-ranked junior coming out of high school, he battled numerous injuries at Alabama. He had back and hip issues during his freshman year and tried to fight through them. He struggled both that year and as a sophomore before opting for hip surgery. He was out more than five months and said the time off helped him realize how lucky he is to play golf for a living. … Shore has earned LatinoAmerica Tour and Canadian Tour status for this season. He is 38th on the LA money list and finished T13 in the first Canadian Tour event of the season.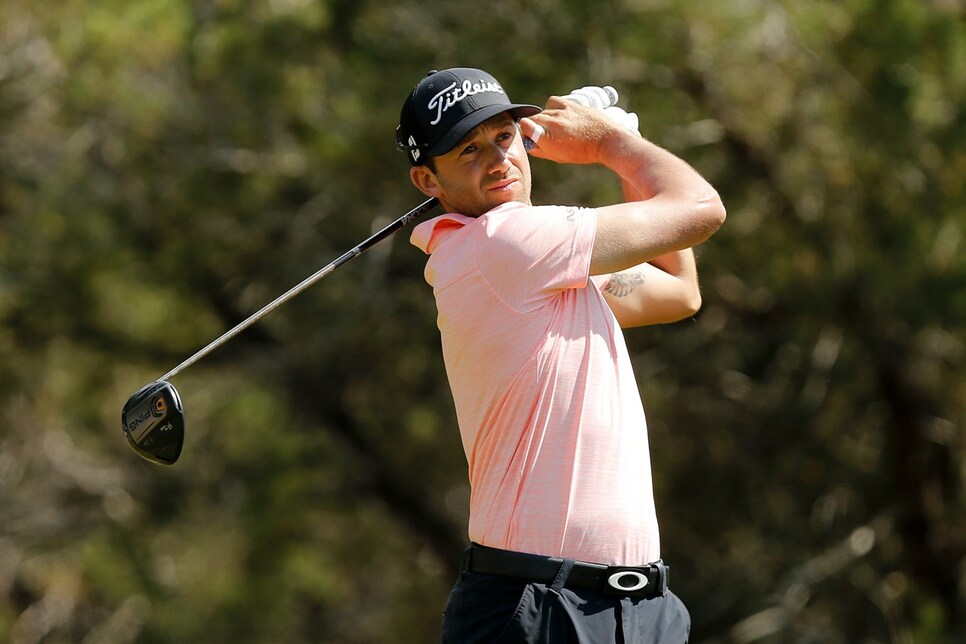 College: Florida Atlantic
The skinny: What if I told you a teenager shot 112 in a junior tournament but still thought he could play professionally? What if I told you the same guy had a 12-handicap as a high school senior and took a year off from school to prepare to play college golf? Then what if I told you that guy had to walk onto the golf team at a culinary school? After two years there, he walked on at a four-year school. He then turned pro and toiled for years on the Minor League Tour, a tiny mini-tour in Florida. What if I told you he not only made the KFT, but also spent two seasons on the PGA Tour? And after losing that status and his KFT status, he still kept at it? Then he qualified for the U.S. Open? Well, it's all true.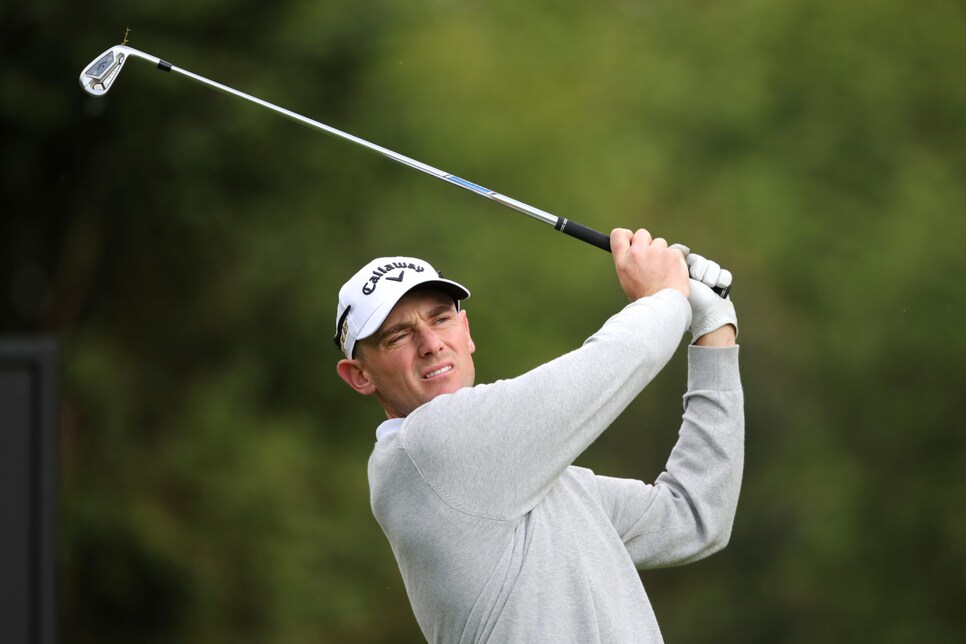 The skinny: After a successful amateur career in Australia, including contending at the Australian Open and having a top 10 on the Australasian Tour, his pro career has been a grind. … First professional win came on the Japan Tour in 2017, but the following year he only made four cuts, with a best finish of 32nd. … Worked at a mall hanging Christmas lights to make a little extra money. … Won again this year on the Australasian Tour, his first victory in five years. … Birdied two of his last three holes in final qualifying to get into a 3-for-1 playoff, which he won with a birdie.
The skinny: If not for a sea plane, he wouldn't be in the Open field. When an event in Canada got delayed, he missed the flight he had booked for Sunday evening. A friend called another friend and found a seaplane to fly him to an airport so he could catch a flight to Portland, Ore. Salinda then drove three hours to Bend. He got only three hours of sleep but tied for medalist honors after posting two rounds of 68.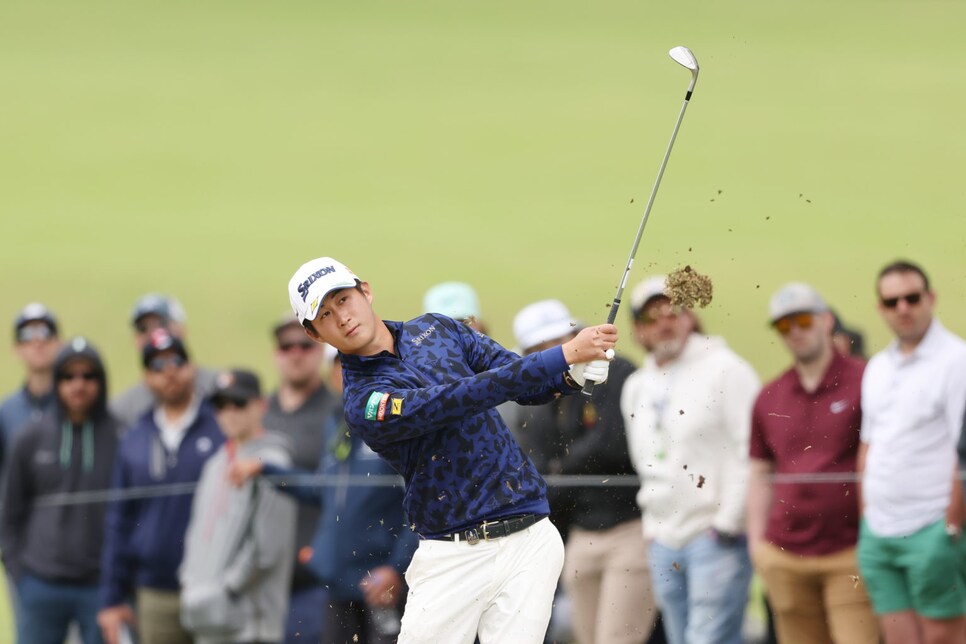 The skinny: On one of the best runs in pro golf that you probably haven't heard about. In his last 22 starts across two seasons, he has made 21 cuts, with 10 top-10 finishes. … Has five career Japan Tour wins. … Making his third U.S. Open appearance. He has made one of two cuts, finishing T26 last year at Torrey Pines. … One of my favorite things about the Japan Tour is that blood types are included in the profiles. (The belief is that blood type is tied to personality). Blood type: O.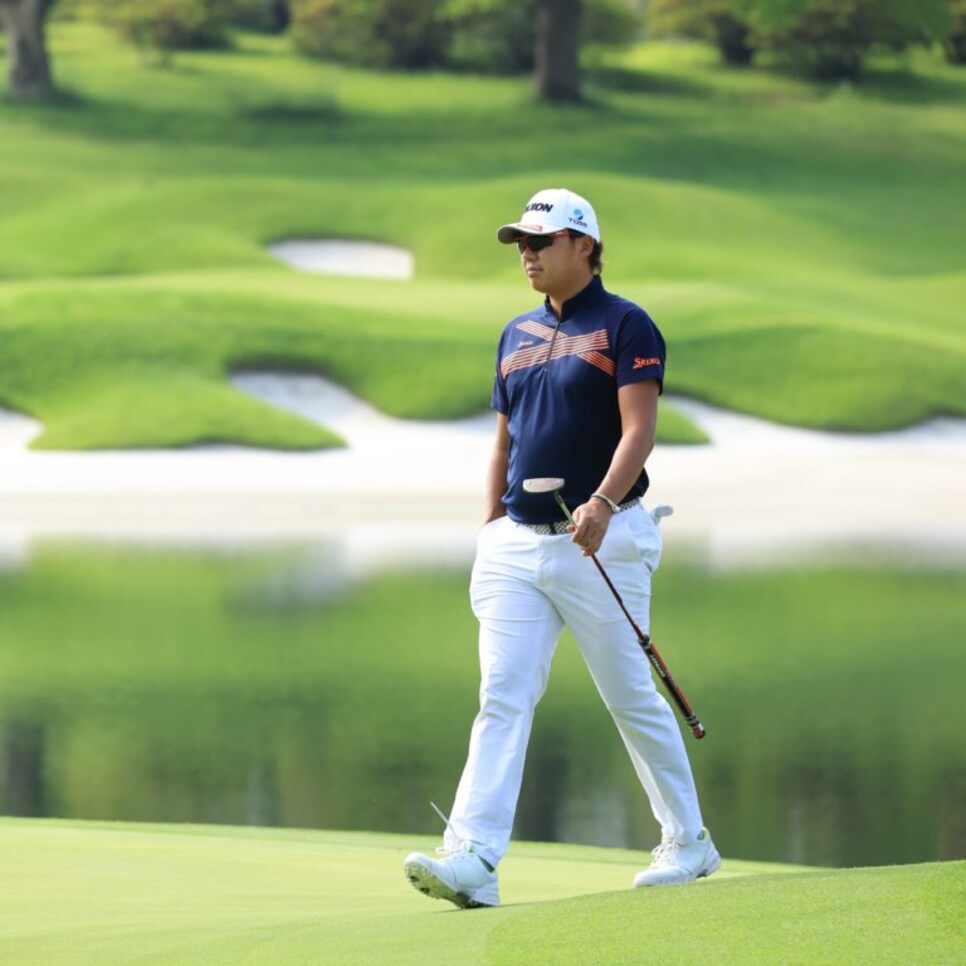 The skinny: Izumida has one career Japan Tour win, in 2018. It came after three consecutive missed cuts, and it was his only top 10 of the season. … His next best career finish was a runner-up on the Korean Tour in 2019. … Blood type: AB.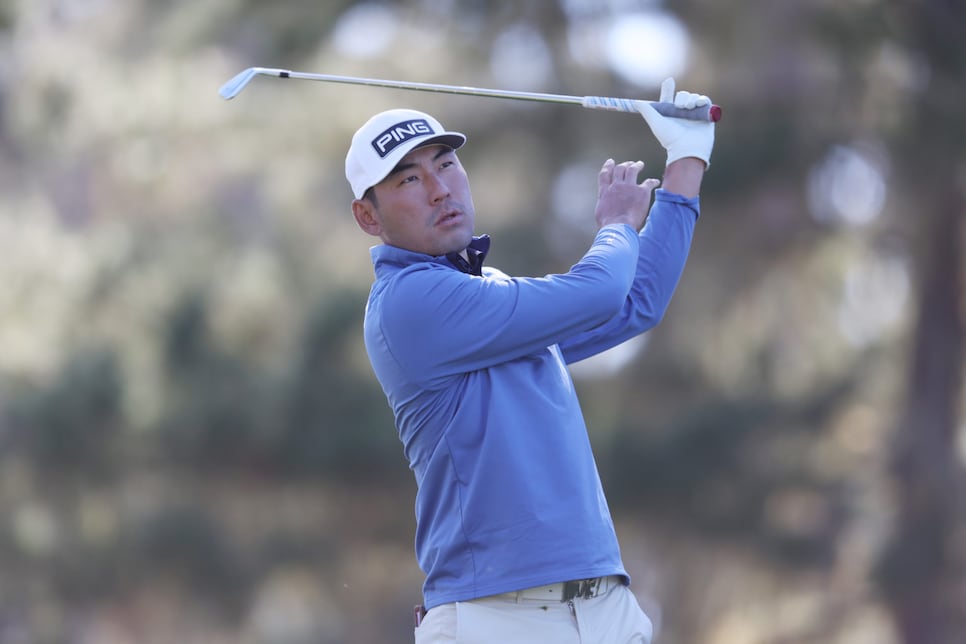 The skinny: Kim has seven career Japan Tour wins. … Played on the Canadian Tour in 2011, finishing 83rd on the money list. He then played the Challenge and Asian tours, before finding a home on the Japan Tour starting in 2015. … This will be Kim's 11th career major. He finished T11 at the 2017 Open Championship but has not made the cut in three previous U.S. Open starts. … Two weeks ago he made the cut at the Memorial, finishing 67th after a final-round 83. … If you are trying to find him on the course, look for the smoke, as his vape pen is never far away.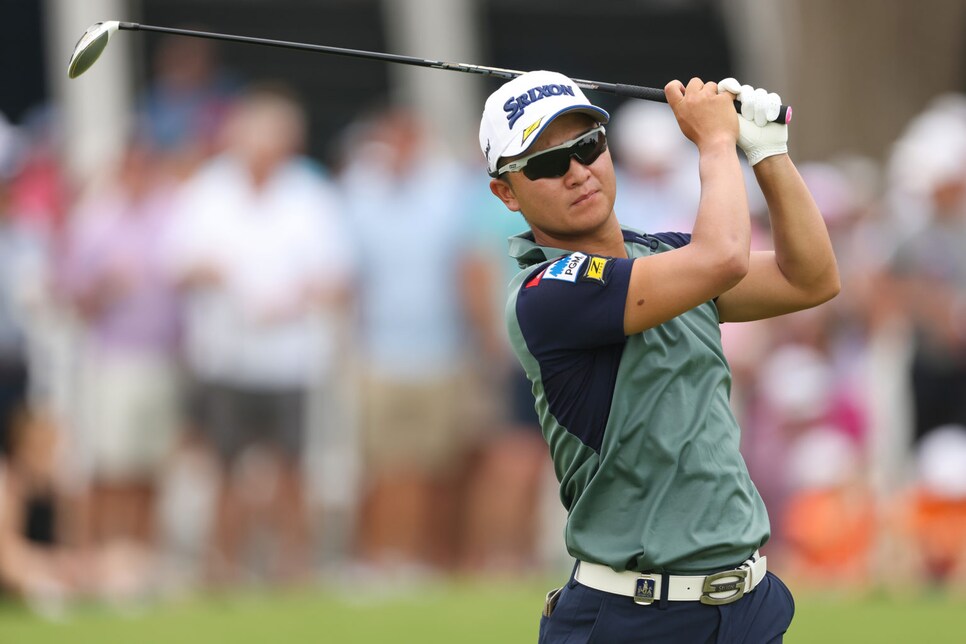 The skinny: Kozuma has two career Japan Tour wins, including one this season. … Played in the first LIV Golf event, finishing T15. Has played in four PGA Tour events, including the PGA Championship at Southern Hills, where he missed the cut. His best finish came at the Zozo, where he finished T35 … Blood type: A.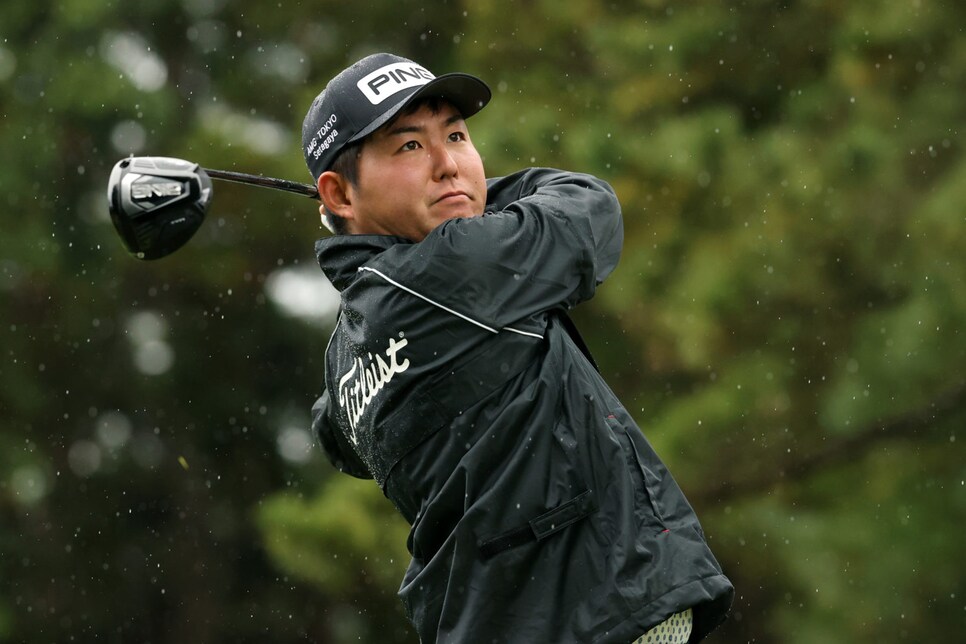 The skinny: Has one career Japan Tour win, which came last year. In that win he had a third-round 62 that included three chip-ins and just 21 putts. … Last season he also won on the Abema Tour, the Japan Tour's version of the KFT. … Has one career PGA Tour start, at the 2020 Zozo Championship, which was played in Japan. He finished T57. … This will be his first official start outside of Japan. … Blood type: A.