FIRE PIT COLLECTIVE
U.S. Open 2022: The Country Club has produced a dream leaderboard. So, who wins?
Editor's Note: This article first appeared in Fire Pit Collective, a Golf Digest content partner.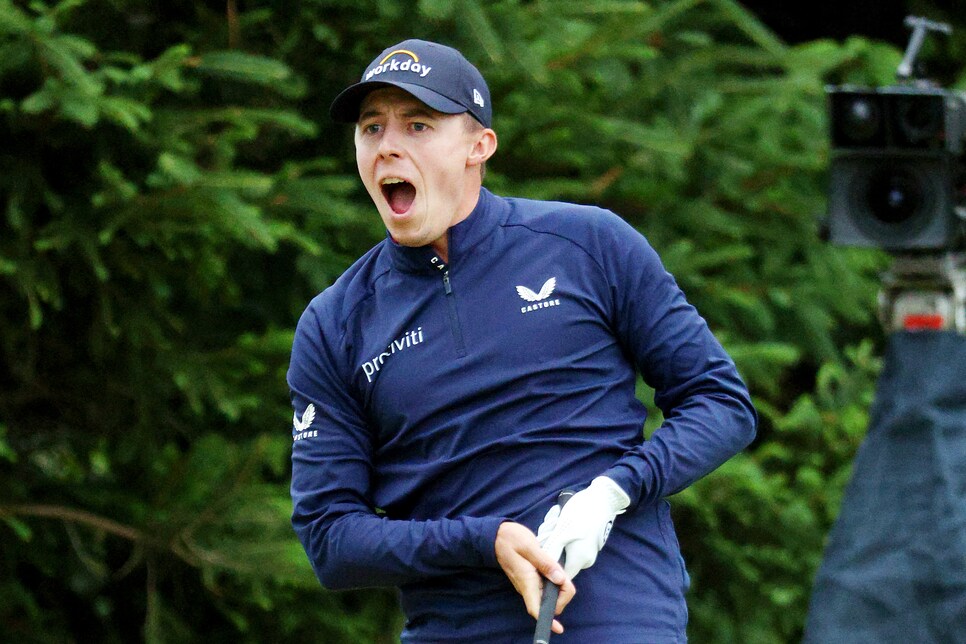 BROOKLINE, Mass. — This is how you do it, baby. This is how you conduct a proper championship. The 122nd U.S. Open, at The Country Club. Oh, the joy. You like itty-bitty greens with five shades of green in them? Brown rough? Bunkers so deep you need a hand getting out? Skies in 50 shades of gray? June air so cool you can feel it on your fingers? Wind from all the unpopular directions? Francis Ouimet and Julius Boros and Curtis Strange and Ben Crenshaw hovering over the heaving acreage?
Good courses produce good leaderboards. Take me to your leader.
A two-way tie for first, Grinder and Grinder, at four under.
One stroke back, after a closing double: Grinder.
Three guys another shot back: Grinder, Grinder and Grindah.
Plus the three fellas at one under: Sam Burns, Rory McIlroy and Joel Dahmen, wearing a baseball cap on Saturday, shelving the floppy bucket in deference to the wind.
The guess here is that two under wins. On a blowy day that will barely reach 60? Anything under par has a chance, but this bureau likes two. As Geoff, winner of the 2006 U.S. Open at Winged Foot, noted in our podcast, putting on sloping greens with not-much-grass in a heavy wind is …
Enter Burns, with those tree-trunk thighs that don't get moved in a 15-knot wind.
Although, yes, it's true: It's hard to overlook Brian Harman, who is two over par through three rounds. If there's a 66 (four under) to be had on this Country Club course on Sunday, he's about as good a bet to do it as anyone.
As for McIlroy, your 2022 Canadian Open winner? Wouldn't it be nice.
As for Jon Rahm, your 2021 U.S. Open winner at Torrey Pines, a completely different kind of course, who is three under? That'd be cool.
Matthew Fitzpatrick of England, who won the 2013 U.S. Amateur here, 100 years after Ouimet, as an amateur, won the U.S. Open, a co-leader at four under? Notch one for the slim set.
His Sunday playing partner and co-leader, Will Zalatoris, who lost to Justin Thomas in a playoff at the PGA just last month? We hear you knocking, kid (although we still worry about the late-round short putting).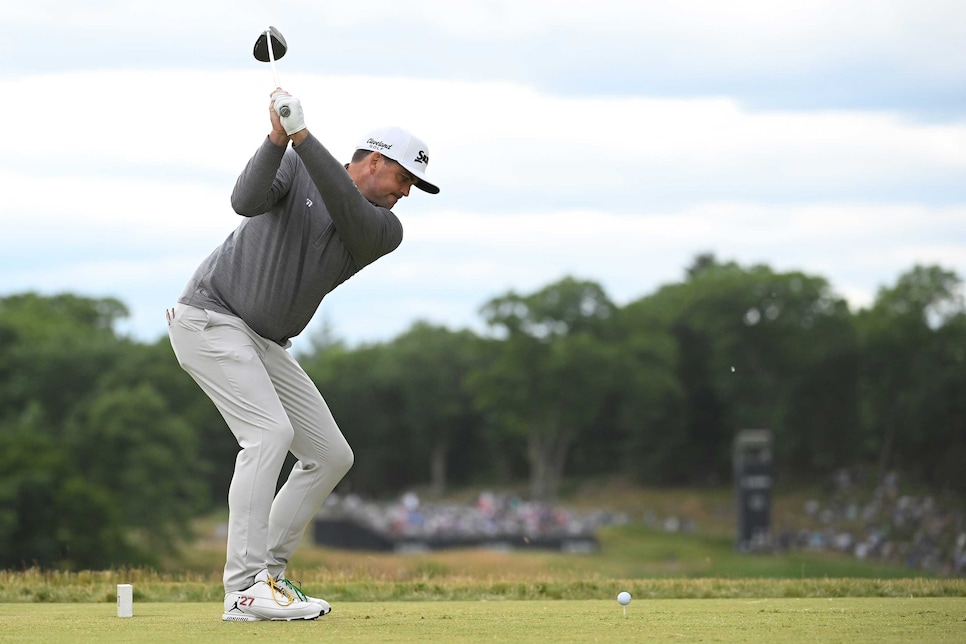 But the absolute, complete total favorite of the gang o' 10 (even or better) is the Grindah himself, Keegan Bradley, a son of Vermont, a nephew of the Hall of Famer Pat Bradley, an Eddie Munster look-alike and the winner of the 2011 PGA Championship.
I asked him to list his favorite New England sports legends. He rattled off the list:
"Tom Brady. Paul Pierce. Tedy Bruschi. David Ortiz. I loved Trot Nixon. Kevin Millar. Sean Thornton, who I've become friends with. Those were my guys. But Brady was my hero."
The list alone is good for a shot. You talk about your sixth man and your 15th club.