News
U.S. Open 2018: Jordan Spieth was unaware USGA got rid of 18-hole playoff, seems focused on winning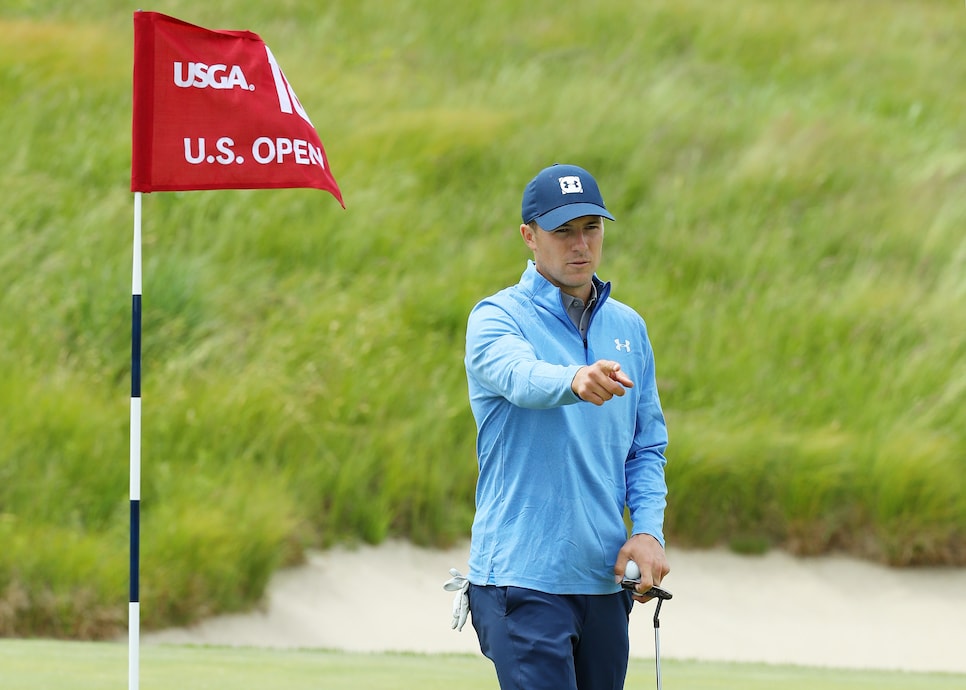 We'll forgive Jordan Spieth for being preoccupied with other things, like the state of his game, putting in particular. In five of the six strokes-gained statistics kept on the PGA Tour, Spieth ranks 26th or better. In putting? A lowly 190th, and inside of three feet has been especially frightening, where he comes in at 202nd on tour. What we're saying is, he's been working through some issues since news of the USGA ditching the 18-hole playoff for a two-hole aggregate broke, enough issues to cloud the brain and not keep up with such news items.
However, that USGA decision came all the way back in February, a day after the Honda Classic concluded. In other words, it's been a while. Maybe he was so focused on fixing his stroke he hadn't been able to scroll through GolfDigest.com. Still, his admission that he did not realize the USGA had made the switch during his Tuesday press conference at Shinnecock Hills is an odd one considering the 24-year-old is a former winner of the event.
Here's what he had to say when asked a question about the new format being implemented for this year's championship:
Spieth: "It's the first I've heard of that being an option."
Spieth: "It's still 18 holes, right? Oh, it is two? I didn't even know."
Spieth, much like your dad, is four months late on February news. Also, much like your dad, he was checking the weather for a potential Monday playoff this year.
"Two [holes] on Sunday," Spieth said confusingly. "Either way, I mean, I guess strategy changes a little from an entire round, but I honestly had no idea that it even changed. I was even looking at a weather forecast for Monday, thinking, you know, what's it look like if you happen to work your way into a playoff? So shows you what I know."
Plenty of ways to look at this. First, you could say this is Spieth playing dumb, but his face and delivery seemed very sincere. And we know Spieth can be honest to a fault (this would be one of those times). Second, this admission could lead you to believe that the three-time major winner is so locked in that he's planning on at least being in a tie for first. In that case, you might want to double check his odds and allocate some funds for him.
Unfortunately for us, and Jordan, we'll never get to see him compete in a mano-a-mano showdown on a Monday, something we were robbed of in 2015 at Chambers Bay when Dustin Johnson three-putted the final hole and Spieth ended up winning in regulation. We'll settle for two holes this year though, against Tiger Woods, preferably.