The Loop
U.S. Open 2018: Jets fan sees Sam Darnold, screams "J-E-T-S!" in tour pro's backswing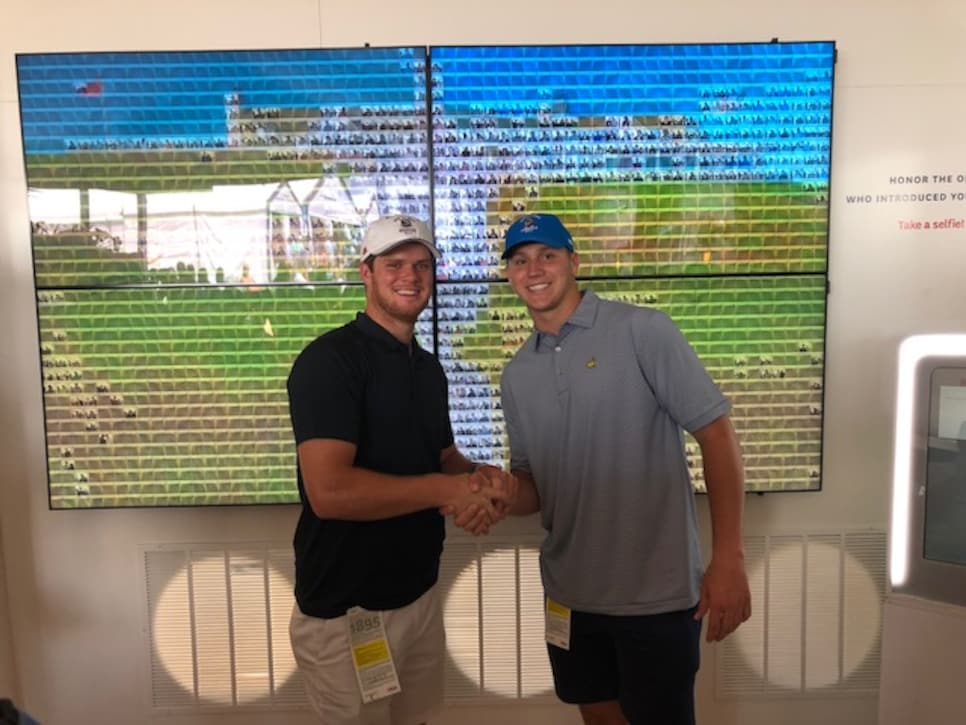 SOUTHAMPTON, N.Y. -- Between a brutal Shinnecock Hills and the pressures that come with playing in a major championship, the U.S. Open is hard enough. But Peter Uihlein had to deal with another, unexpected element during Saturday's third round: A screaming Jets fan.
This, according to Sam Darnold, the team's new quarterback, who was on hand to watch some golf. As Darnold took in the action on the fourth hole, a Jets fan got a bit too excited when he recognized the man recently drafted to be the team's savior.
"One dude was trying to play an iron . . . and someone yelled out, "J-E-T-S! Jets, Jets, Jets!" right on his back swing. . . It was a funny fan moment," Darnold, the No. 3 pick in the 2018 NFL Draft, said with a laugh. "[Uihlein] turned around and then just kept walking. He was laser focused and still hit a good shot."
In fact, Uihlein hit his approach shot to about 20 feet and then rolled in a birdie. How's that for concentration?
But it turns out that another rookie quarterback, Josh Allen, may have played a role in the incident.
"I was right there and pumping up the crowd just trying to get Sam recognized a little more," Allen, the No. 7 pick in April who was in attendance with Darnold, said with a smile. "So I had something maybe to do with that, but I can't confirm or deny any of those allegations."
So what have we learned here? Josh Allen is a bit of a trouble maker. Oh, and if you're going to Shinnecock Hills this weekend, please try to contain yourself if you see an NFL quarterback.