The Loop
Josh McCown got burned for the Jets drafting Sam Darnold...by his own daughter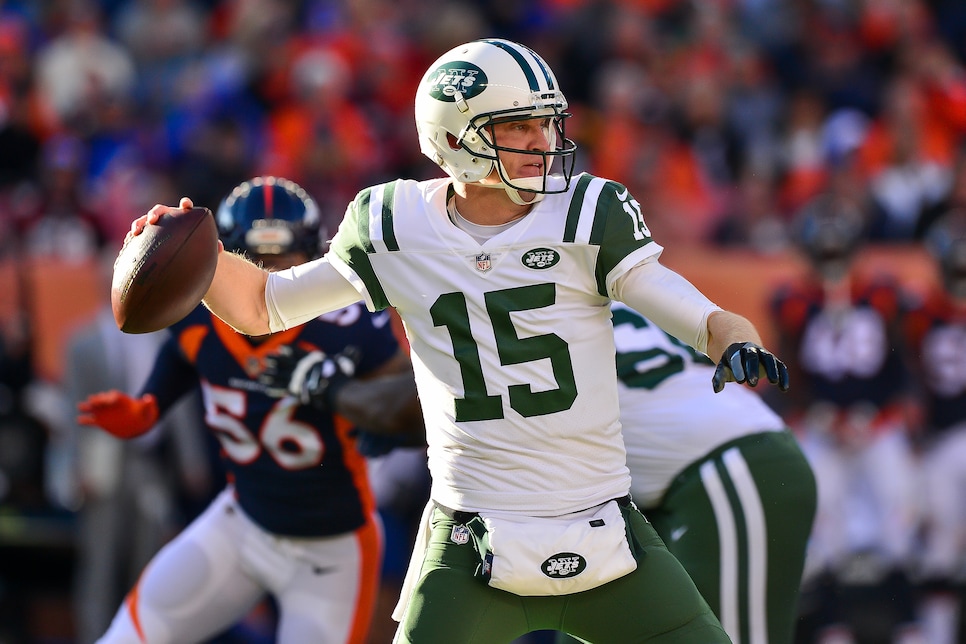 For a journeyman, Josh McCown enjoyed a nice late-career revival in 2017, throwing 18 touchdowns to just nine picks in 13 games for the New York Jets. However, nearing 39 years old, McCown is clearly not a long-term option for Gang Green, and many expected the team to use its No. 3 pick in the NFL Draft on a future field general. That forecast came to fruition Thursday night, manifesting itself in USC signal caller Sam Darnold.
There's a chance McCown starts training camp as the club's starter, because (in gruff football voice), "RESPECT AIN'T GIVEN, IT'S EARNED," and what not. Still, the writing's on the wall for McCown, and, even for a veteran, the prospect of losing your job is never an easy pill to swallow.
A moment made especially bitter when your own blood is sprinkling salt in the wound.
By the way, there's unbelievable potential for a sitcom here. McCown takes Darnold under his wing, sees a lot of himself in the young gun, looks at him as a son...only to discover Darnold...is dating his daughter?!?! (Audience: "OOOOOOOHHHHHH!") Would make for the best "Hard Knocks" yet. "This week, controversy strikes the annual McCown family sockrace when Josh 'accidentally' trips Sam near the finish line! With Sam now questionable for Sunday's game, is Josh ready to take the reins while answering tough questions from his team AND daughter?" Sure as hell beats watching some fifth-stringer cornerback turn in his playbook.