News
U.S. Open 2018: Ian Poulter rips into U.S. crowds, USGA at Shinnecock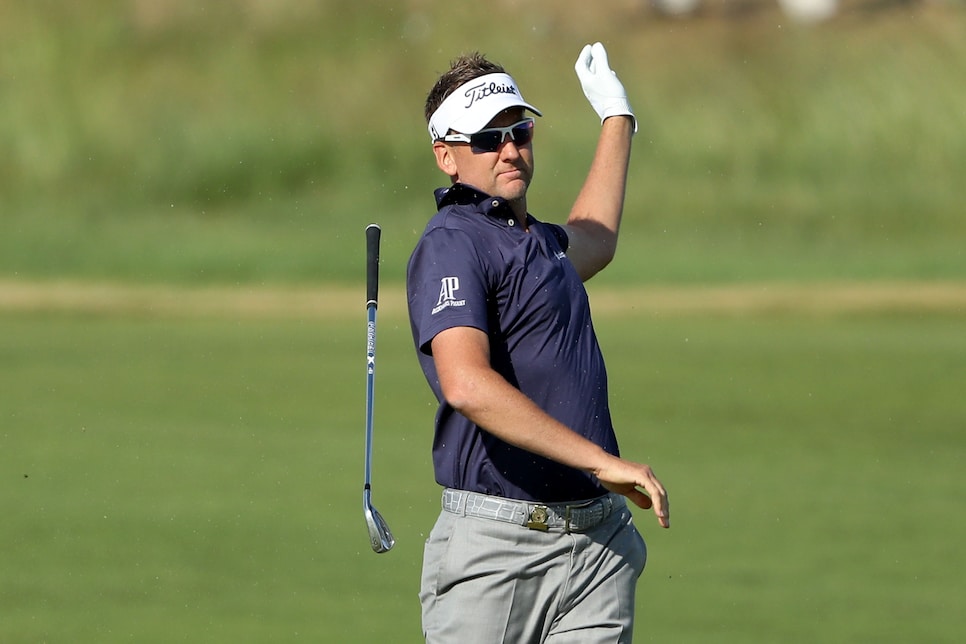 SOUTHAMPTON, N.Y.—Ian Poulter was among the victims of the harsh afternoon conditions at Shinnecock, coming out on the business end of a six-over 76. Following the third round, Poulter made sure his pain was heard.
The 42-year-old, who has never shied away from airing his opinion, went to town on the USGA Saturday evening. He dismissed Mike Davis' apology and wondered on Twitter, "How can this team keep doing this without consequences?"
Poulter also asked, "Did Bozo setup the course?" when Sunday's tee times were announced.
The Englishman's rage didn't end there. Throughout the afternoon, the crowd's behavior at Shinnecock toward Poulter was unacceptable, cheering when his approaches landed in bunkers or when his putts missed. On the 16th hole, there was actually a "USA!" chant following his bogey at the par 5. Poulter had the final word, criticizing the gallery's etiquette and pondering the possible scene at the 2024 Ryder Cup, which will be down the road at Bethpage Black.
Poulter, who is still searching for his first major championship, will tee off at 1:18 p.m. on Sunday. He is four shots back of the lead.