The Loop
U.S. Open 2018: 9 images that show how brutal Shinnecock Hills is playing on Day 1
There is some absolute carnage early in Round 1 at Shinnecock Hills. Fans complained about how easy the U.S. Open played last year at the windless, exposed Erin Hills. Many of them are grinning watching the incredibly high scores so far at the 2018 U.S. Open.
The poor marshals in the fairways at Shinnecock Hills have been hard at work finding errant shots in the fescue. It's been a tough, if not entertaining, day thus far at Shinnecock Hills. Let's recap it with these photos, video and graphics.
Rory McIlroy's been one of the captains of the struggle bus thus far. The four-time major champ turned in a 7-over 42—and had it to 10-over par through 11 at one point—perhaps best summed up by this shot out of the bunker. Ouch ...
This is the scorecard of Scott Gregory. It is not good.

Jordan Spieth's struggles with the putter have been well-documented the past couple of years. They appear to be continuing at Shinnecock . . .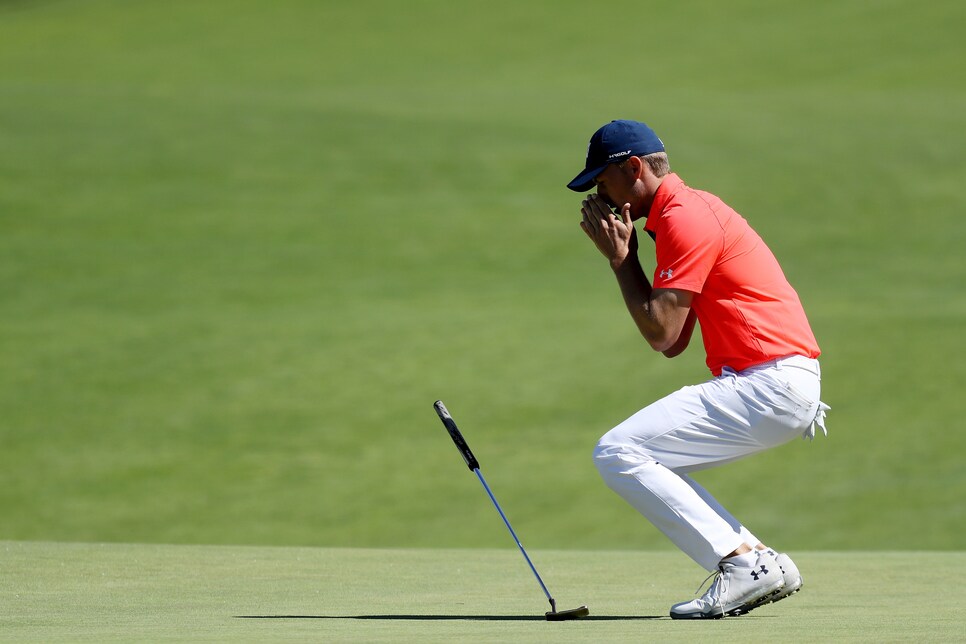 The pace of play won't be great this week at Shinnecock. Brutal wind, deep rough, plus the pressure of needing to grind out pars in what might be the toughest tournament of the year. Yep, those are tough conditions.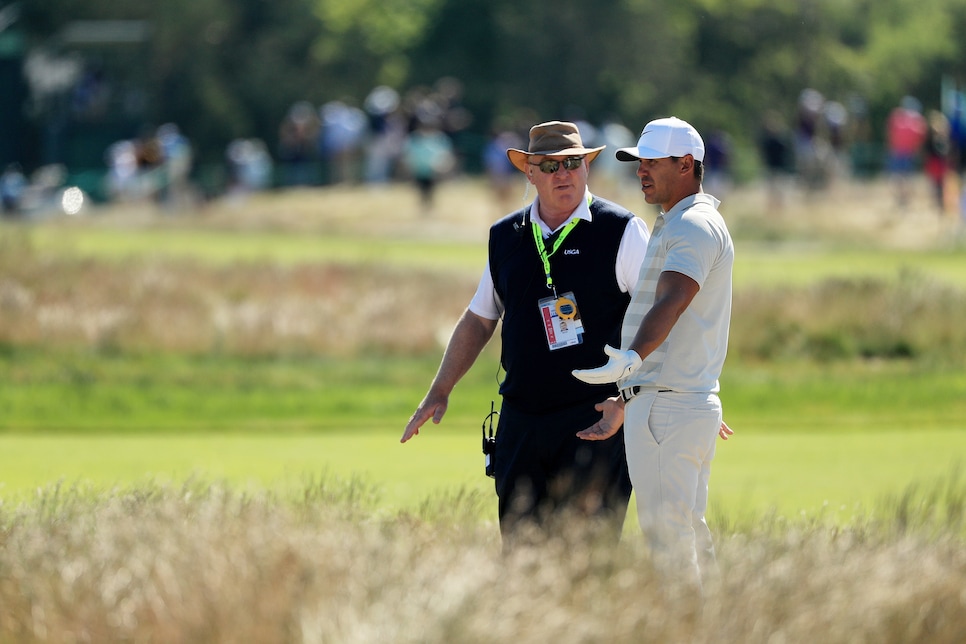 We hope these marshals updated their prescriptions before this week.
You wouldn't want these kind of grasses in your back yard ... let alone having to find your golf ball ... on the first hole you're playing of the day ... and then play it out of there. Poor Charl Schwartzel.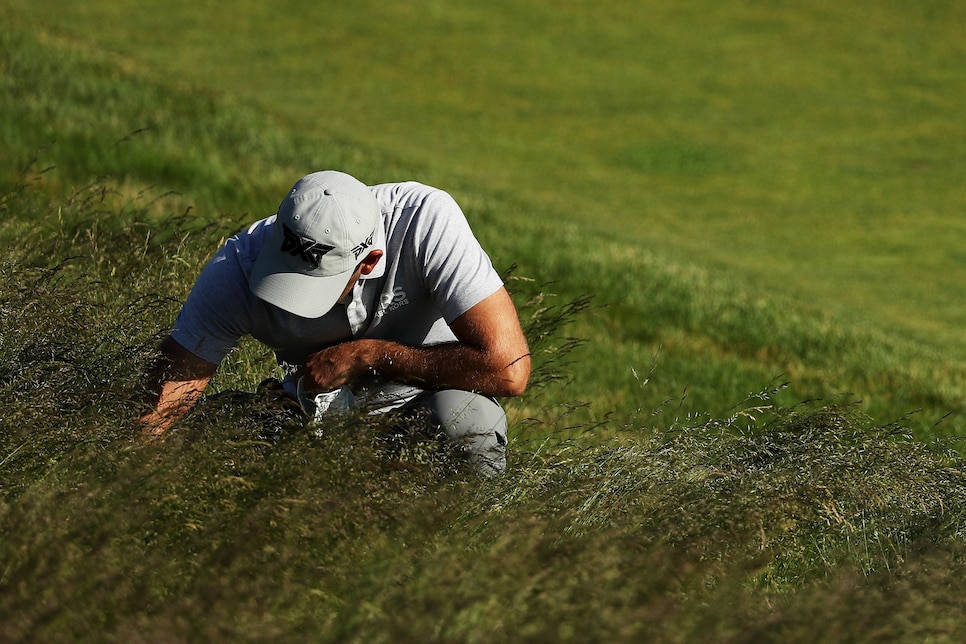 The South African miraculously found his ball and was able to advance it down the fairway. Unfortunately, Charl ended up with a triple-bogey 7 on the brutal 10th hole, his first of the day.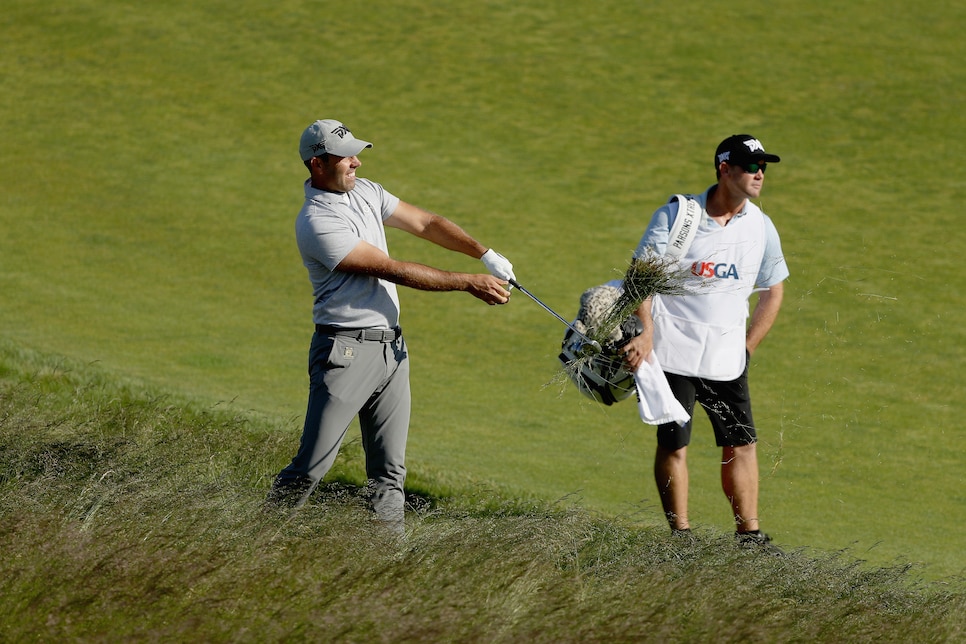 Just gnarly, gnarly stuff, as Will Zalatoris found out early in his first round on Thursday.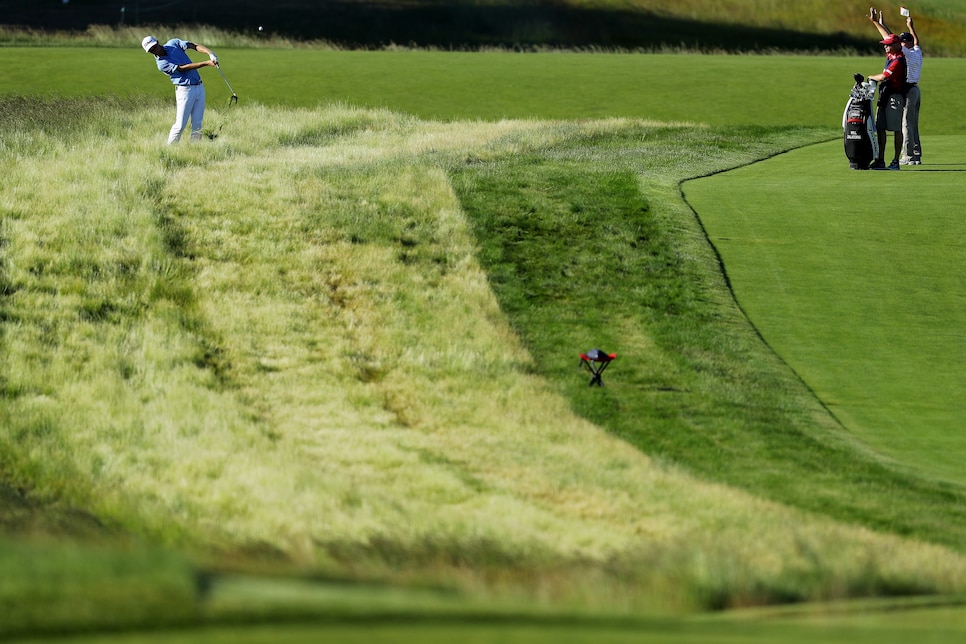 And then there's the unfortunate 14th hole for Stallings. The four-time tour winner hacked it around the green pretty well. This graphic tells it all.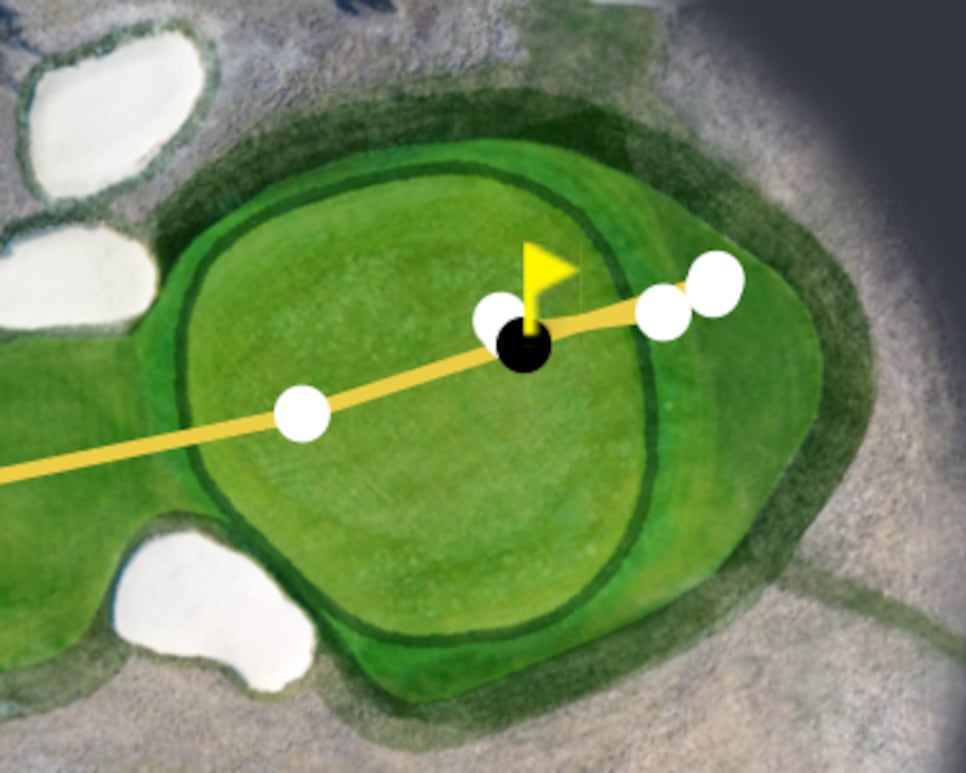 And here's the brutal play-by-play.
Then there was our marquee pairing from early on Thursday. Who would've thought a 77 would be low round in this group?