News
U.S. captain Spider Miller's last go-round: 'It's up to my guys to send me out a winner'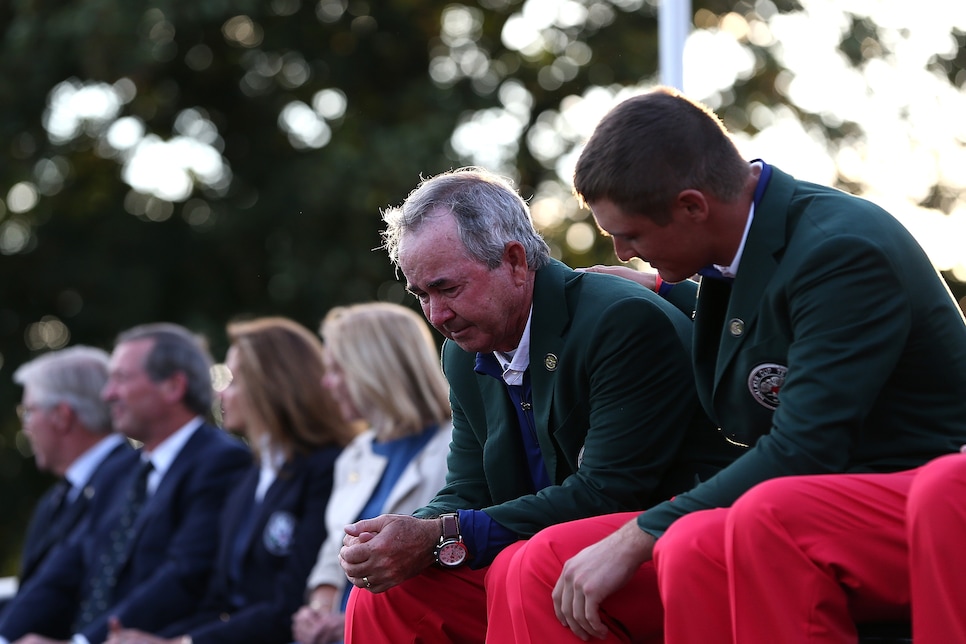 LOS ANGELES — Spider Miller took the loss hard and the pain, if not lingering, is still vivid two years later. He has some unfinished business.
Miller, for the second straight time the captain of the U.S. Walker Cup team, will be writing the denouement to his amateur career here this weekend and he has a happy ending in mind, one that will make amends for the U.S. loss to the Great Britain & Ireland team in 2015.
"You come over and you have high hopes and expectations and you're full of confidence and we were beaten and that happens," Miller said on Friday. "If you compete, you don't win every time, and so this is my last go-round as captain and my last go-round in amateur golf, so it's up to my guys to send me out a winner."
The Walker Cup begins Saturday on the North Course at Los Angeles Country Club, and Miller intends to apply what he learned from losing in 2015 to keep it from happening again.
"I learned mainly that it's no fun to lose, first and foremost," he said.
What he also took away from the loss was the notion that in the foursomes (or alternate shot) format on Saturday and Sunday mornings, it might be better for the players paired together not to consult one another about the shot at hand.
"I have thought a lot about it, and talked to various players, and the only thing we came up with is that the only thing we do different, and we're not used to, is caucusing over a shot," he said.
He prefers that when one player is on the tee hitting his tee shot, his partner should go down the fairway and prepare to hit the next shot and "and play it the way they find it and the way they see it. And last time, players would tend to go back, stand on the tee and talk about the shot. So they're not used to that. When they play their own ball, they're used to being in their own thoughts. So that's what I came up with and we're trying it."
Miller also said it was his goal to get his players ready to play earlier than the eve of the competition.
"I think what he meant is we have been here for awhile and we have been doing a lot of cool things, playing Valley Club and trying to celebrate the fact that we made the team," Doug Ghim, one of Miller's 10 players, said. "I think what Captain is trying to say is that once we are a couple of days away, it's no more just partying, but it's about winning the Walker Cup and being ready to play."
Said Ghim's teammate Braden Thornberry, "It was Tuesday when Captain was like, we need to go full out on LACC and concentrate there and prepare there and kind of stop messing around."