News
Great Britain & Ireland team missing its captain; 'let's go ahead and win for him'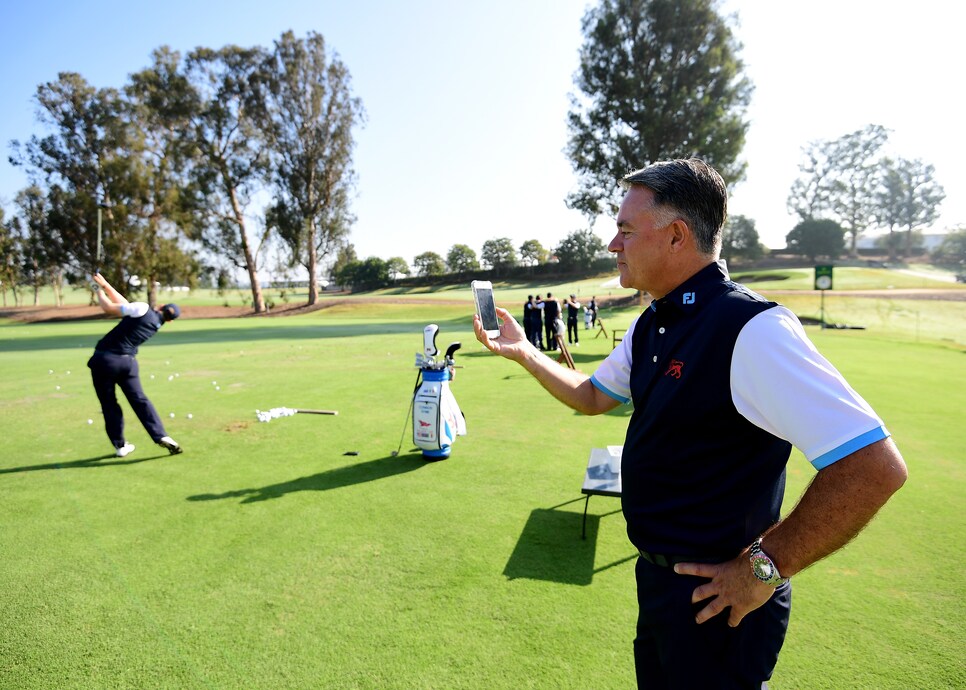 LOS ANGELES — The flag is a powerful motivator, but so is a leader in distress. If the combination of the two is any kind of indicator, advantage Great Britain & Ireland.
"He sent us an email personally letting us know his decision," Andrew Jordan, one of GB&I's 10-man team and No. 30 in the World Amateur Golf Ranking. "In that one email he gave us some motivation.
"Feel really sorry for him. So I know the team have him in our thoughts. We definitely want to play well for him. Just give him something to look forward to, give him something to celebrate, because we know that this time is a wee bit hard for him. If we could just give him that lift and go ahead and win that for him I'm sure he'd be chuffed [pleased] a bit, and so would we, to be honest. We'd absolutely love it."
When the biennial competition between amateur teams from the U.S. and Great Britain &Ireland commences at Los Angeles Country Club on Saturday, Andrew Ingram, 57, Chairman of the Royal & Ancient's men's selection committee, will be serving as acting captain.
"It was kind of a shock," Ingram said. "I mean we had been aware that Craig's family member had been ill for some time. It's obviously just really bad luck on him that she passed away just before we came out, so obviously he couldn't come.
"He's a great guy and he's missed by all the team, they all like him very much. He will be missed. We are talking to him or I'm talking to him most days and I'm sure he'll be with us in spirit if not in body."
The GB&I team won the last Walker Cup, 16 1/2-9 1/2, at Royal Lytham and St. Annes. But it has not won in the U.S. since the 2001 Walker Cup at Ocean Forest Golf Club in Sea Island, Ga., which is the challenge facing Ingram and his team.
"Let's make no mistake. America is a huge country," Ingram said. "You have some great golfers on the amateur tour. So it's always going to be a big feat for a small country like Great Britain and Ireland to come over here and beat your guys.
"Having said that, there's no real reason why it should make a lot of difference. We like playing in the sunshine. Unfortunately, we don't play that often in the sunshine. But we can play in the sunshine. They're good at it.
"I think if anything there's more of an, if you like, advantage to us playing at home because of the weather. Americans play in the sunshine, we can play in the sunshine. Probably we're more used to playing in the bad conditions.
"So, really, there's no reason why we can't come here and win. We haven't won for 16 years, it's time we did."