News
U.S. Amateur at Pebble Beach will feature a 24(!)-man playoff for ONE spot on Wednesday
The match-play portion of the 2018 U.S. Amateur at Pebble Beach is scheduled to start on Wednesday. Well, eventually.
The start of the round-of-64 matches will be pushed back a bit to first determine who those 64 golfers are. Specifically, the 64th person. With 24 players ending Monday and Tuesday's stroke-play portion in a tie for that 64th and final spot, one of the craziest playoffs ever will be conducted on Wednesday morning.
That's right, 24 golfers will be vying for ONE spot. Again, you read that correctly. And yep, this could take awhile. Here's a look at this logjam on the leader board: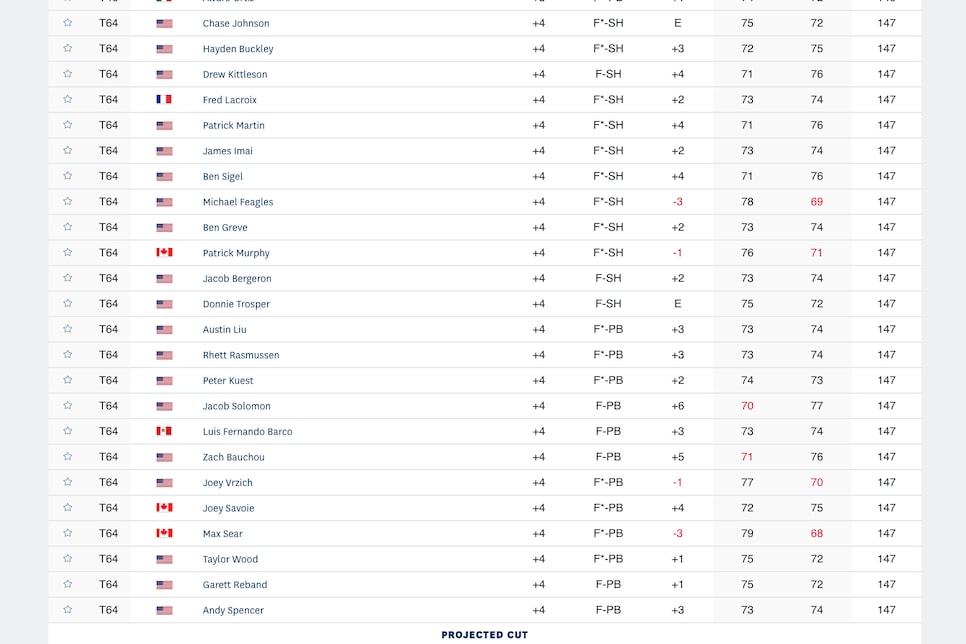 Some names of notes in this playoff/side tournament? You might remember Drew Kittleson, who was the runner-up in this event to Danny Lee at Pinehurst in 2008. And if you watched any of the NCAA Championships from earlier this year, you probably saw some of Oklahoma State's Zach Bachou, a winner at last year's Canadian Amateur. Whoever advances will take on No. 1 seed Daniel Hiller of New Zealand later on Wednesday. Hiller finished as co-medalist with Texan Cole Hammer, who already captured the U.S. Amateur Four-Ball in May.
The sudden-death playoff will start at 7:30 PDT on Pebble Beach's famed 17th hole. The par 3 has been the site of some of golf's most memorable moments, from Jack Nicklaus' 1-iron in 1972 to Tom Watson's chip-in in 1982, but it's never been the site for something quite like this.
The best part? You can watch this madness unfold. The playoff will be broadcast on USGA Facebook, YouTube and USGA Twitter.