PGA TOUR
Tyson Alexander's second-place finish in Houston a testament to perseverance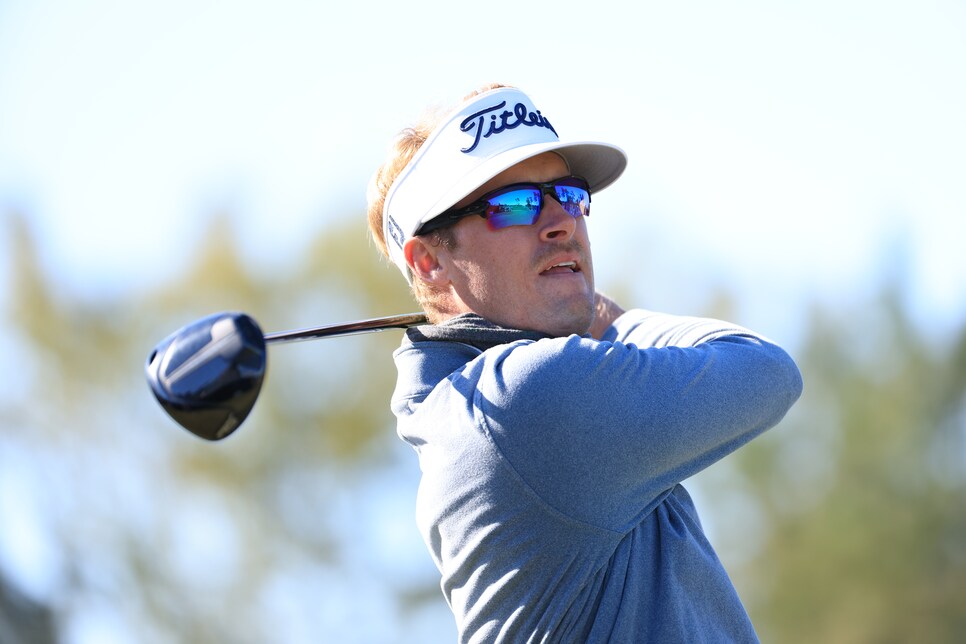 Normally, when you hear a story of a player posting a high finish out of nowhere, that player is either young, or has spent time near the top before falling into the abyss (see: Brendon Todd, twice). On Sunday, when Tyson Alexander finished second at the Cadence Bank Houston Open while Tony Finau ran away with the title, the 34-year-old accomplished something you rarely see on the PGA Tour—someone breaking through for the first time after more than a decade as a pro.
On a day when Memorial Park Golf Course was giving the field all it could handle, Alexander played the second-best round of the day, posting a 66 to surge up the leaderboard as everyone but Tony Finau seemed to be running in place. His round got better and better, until by the end he was tied for second place with Ben Taylor. Then, on the 72nd hole, he did this:
Taylor had one hole left to catch Alexander, but when his birdie putt missed, Alexander had earned $915,000 for solo second and his first top 25 PGA Tour finish. Alexander is the son of retired Florida Gators men's coach Buddy Alexander, who earlier this year, when asked about his son's imminent move to the PGA Tour, said, "he's kind of in the deep end with no floaties now. The good news is there is a lot of treasure if you can avoid the sharks." Not only did Alexander avoid the sharks, but he beat all but one … and came away with a good chunk of treasure for his troubles.
"I wish Tony would have taken the week off," Alexander cracked after the round. "But yeah, you know, 132 players, I think one guy's going to beat me, so that's what it's all about, just trying to beat as many people as possible."
Alexander played for his father at Florida—Buddy is a former U.S. Amateur champion, and Tyson's grandfather, Skip Alexander, won three times on the PGA Tour—and became the third generation of his family to play in the U.S. Open in 2009. After graduation, he played on mini tours, PGA Tour Latinoamerica, PGA Tour Canada, and eventually the Korn Ferry Tour. At one point he took a job as an assistant pro for six months, but he never intended to stop playing. Remarkably, it wasn't even much of a case of peaks and valleys—his progress was steady, just very, very slow.
Last spring, he won the Varitex Bank Championship on the Korn Ferry Tour, which gave him the status he needed to make the PGA Tour at last. He missed his first two cuts this fall, then posted two low finishes at the Shriners and Bermuda before the surprise breakthrough in Houston.
As to what he learned on Sunday, the lesson was simple.
"I can compete," he said. "I've said this before, my good is good. I need to do a better [job] of showing up maybe more often, being a little more consistent, but I was pretty calm out there. I felt like I had my good stuff, and I can compete and try to win golf tournaments out here."
He admitted he needs to be more "meticulous" in his preparation to be good on tour consistently, but as Houston demonstrated and he believes, he's not far off. As surprising as this result was, maybe future results won't be so shocking; for someone who has chipped away at the sport for as long as he's played, there's still higher to climb. Just don't expect it to happen overnight. Or over a week. Or a month. Or … you get the point. Jokes aside, Alexander may be golf's tortoise, but it's worth remembering that the tortoise won the race in the end.