News
Trump National Doral to host a PGA Tour sanctioned event once again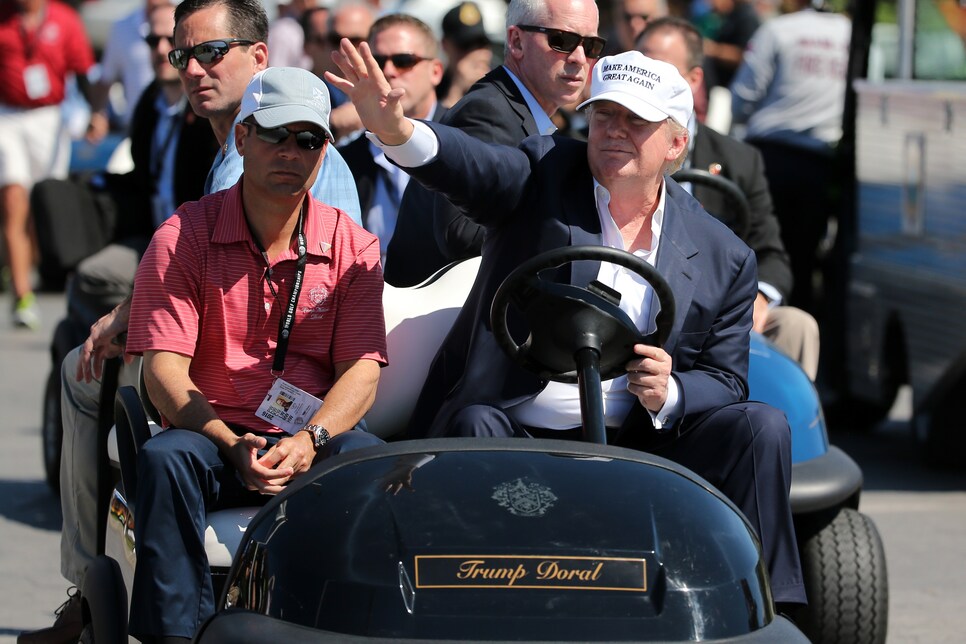 It was a major blow to Trump National Doral and the Miami community when the PGA Tour moved its annual tour stop—played at Doral's Blue Monster course for 53 consecutive years from 1962 through 2016—to Mexico City a few years ago. The WGC-Mexico Championship has taken Doral's place on the tour schedule, but the PGA Tour is taking one of its sanctioned events back to Doral.
PGA Tour Latinoamerica announced on Wednesday that it is bringing its Tour Championship to Doral, though it will be contested at the Golden Palm course, not the famous Blue Monster course. The season-ending event will have the top-60 money winners from the Latinoamerica Tour competing, and it'll be played Nov. 29 through Dec. 2. The tournament has taken place in South Florida the past two years, but Doral earning a tour-sanctioned event is significant, given the move away from the historic venue a few years ago.
The PGA Tour had signed a 10-year agreement in 2013 to host its WGC tournament at Doral, but that agreement included an out clause if the tour couldn't secure a sponsor for the event; 2016 marked the final year of the WGC event at Trump National Doral as President Trump began his presidential campaign. Trump acquired Doral in 2012.
"We are looking forward to welcoming the best talent on the PGA TOUR Latinoamerica to Trump National Doral when they take on the Golden Palm for their final event of the season," said Eric Trump, Executive Vice President of The Trump Organization, in a press release. "The golf course is in impeccable shape and ready to challenge many of the best players in the world. As to the spectator experience, there is nothing like the hospitality of the famed Trump Doral."