The Loop
Tour leaving Doral for Mexico City; Trump responds in Trump-like way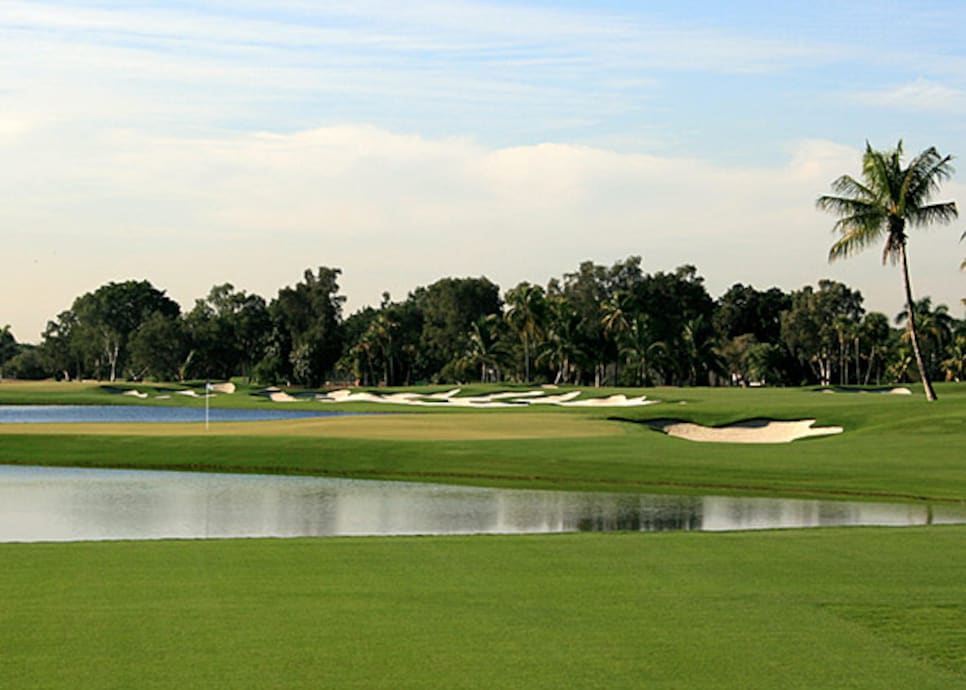 The PGA Tour is set to end its longtime relationship with Trump National Doral and will move the World Golf Championship event it hosted to Mexico City. Donald Trump first mentioned the change on Fox News' "Hannity" show on Tuesday. And on Wednesday, the PGA Tour confirmed the decision to Golf Channel.
The PGA Tour has hosted an event the Miami resort since 1962.
Golf Digest's Tim Rosaforte reported the tournament's new venue and sponsor:
The tour is expected to release an official statement on Wednesday afternoon when commissioner Tim Finchem holds a press conference at the Memorial.
Trump, whose hard-line position on immigration has been a focal point of his presidential campaign, made another controversial statement regarding Mexico when he brought up the move during the "Hannity" show.
"I just heard that the PGA Tour is taking their tournament out of Miami and moving it to Mexico, as an example," Trump said. "They're moving it to Mexico City which, by the way, I hope they have kidnapping insurance. But they're moving it to Mexico City."
Long before it became Trump National Doral, the PGA Tour established a tour stop at Doral Golf Resort & Spa's Blue Monster Golf Course. The Doral Open (later the Ford Championship at Doral) was played from 1962 to 2006 before becoming a WGC event. Doral then hosted the WGC-CA Championship from 2007 to 2010 and the WGC-Cadillac Championship for the past six years making Doral a PGA Tour site for 54 consecutive years.
Trump bought the resort, which has five golf courses, in 2012 and has been a fixture at the tournament since. The presidential candidate has said he would make more money if the resort didn't host the event each year.
Winners at Doral through the years include Tiger Woods (four times), Raymond Floyd and Greg Norman (three times), Jack Nicklaus, Billy Casper and Ernie Els (two times), and Lee Trevino and Phil Mickelson. Adam Scott beat Bubba Watson this past March by a shot in what we now know was Doral's sendoff.