Bad Takes
Turns out criticizing a cancer survivor for missing a meaningless game due to "soreness" is a great way to get the internet mad at you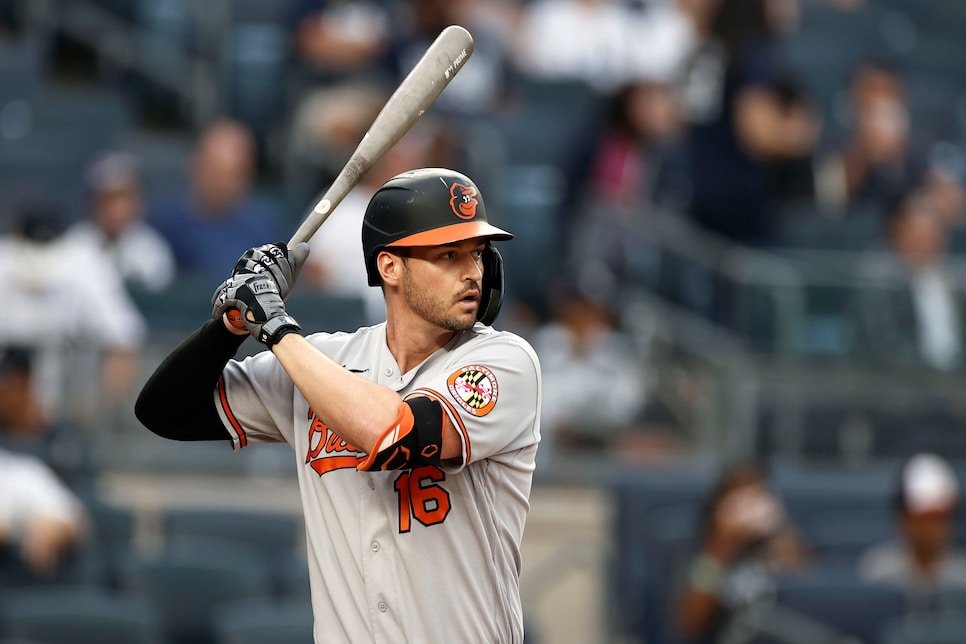 In the spring of 2020, Trey Mancini was diagnosed with Stage 3 colon cancer. The whole world was falling apart, and now the Baltimore Orioles first baseman's own little corner of it was threatening to as well. In March, he underwent surgery to remove the malignant tumor. Baseball went on hiatus, and Mancini began chemotherapy. Four months later baseball returned. Mancini was still in chemotherapy, where he would remain until September, when he finally completed his grueling eight-month ordeal.
In 2021, Mancini made his return to baseball, hitting 21 home runs while slashing .262 with 66 RBIs (as of September 7th) on an historically awful Orioles squad. He finished runner-up in the Home Run Derby and has been, without question, the single most inspirational comeback story in a season that is, itself, a comeback story. But apparently that's not enough to earn the respect of a very specific type of Twitter "personality," who thought it was a good idea to criticize Mancini for missing a meaningless September game due to "general soreness" on Monday.
Farnsworth, a former MLB pitcher himself, tried to walk back his tweet back on Tuesday, saying that it was "not directed at Trey" based on the rationale that "his name was not mentioned in it," completely oblivious of this crazy little thing we call "implication." It was too little too late for Farnsworth, however, as the internet ratio'd him in record time.
That's just a sampling of the (deserved) blowback on Farnsworth, who, it should be noted, was a reliever who never appeared in more than 77 games in a single season (Mancini is at 128 in 2021) and has yet to delete or even apologize for his tweet. The Orioles are also 43-93 and 43 games back in the AL East. Nothing they do from here until the end of September has any tangible baseball meaning, and yet Farnsworth decided he needed to have a take and that his take was that it was the cancer survivor's fault. Galaxy brain stuff.
Now we hate to see somebody get ganged up on as much as the next red-blooded empath, but sometimes when you say dumb sh*t, you get called dumb sh*t. That's the way of the world. Don't want to get talked about? Don't open your mouth. Don't want to be called weak? Don't question the toughness of a cancer survivor. That's your lesson for today, kiddos. Hope you're paying attention.