St. Andrews X TravisMathew
An exclusive look at the TravisMathew St Andrews collection, available now
*All products featured on Golf Digest are independently selected by our editors. However, when you buy something through our retail links, we may earn an affiliate commission.*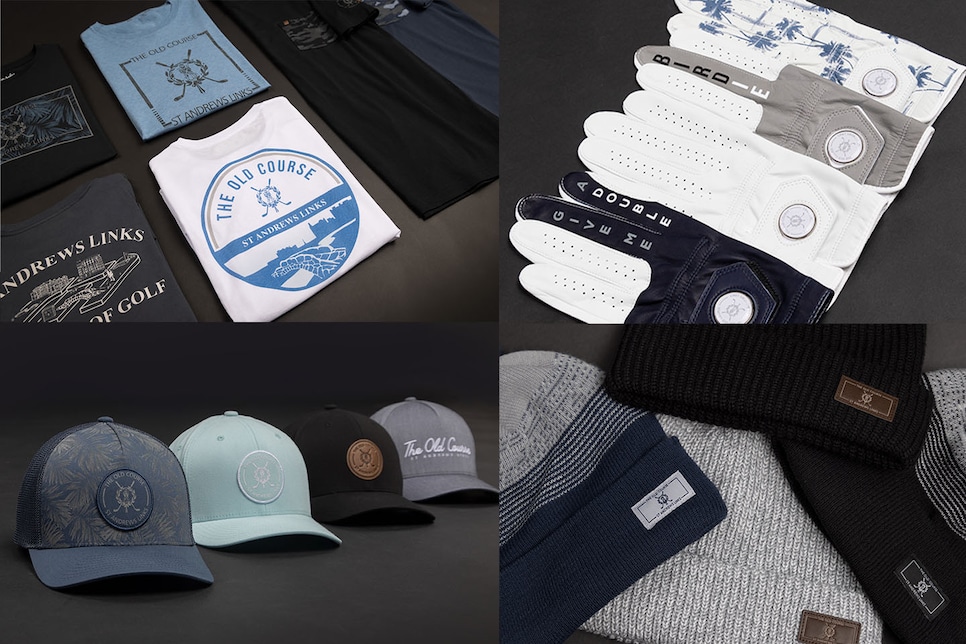 In place of the grandstands that lined the 18th hole at St. Andrews during the Open Championship is now the first ever permanent storefront at the iconic course. It features co-branded apparel and accessories from TravisMathew that was only available onsite, until now. A portion of the collection is available now on the TravisMathew website ranging from the brand's recognizable hats, comfortable t-shirts, two winter hats and four stylishly upscale golf gloves.
RELATED: Everything you need to know about the Adidas Samba golf shoe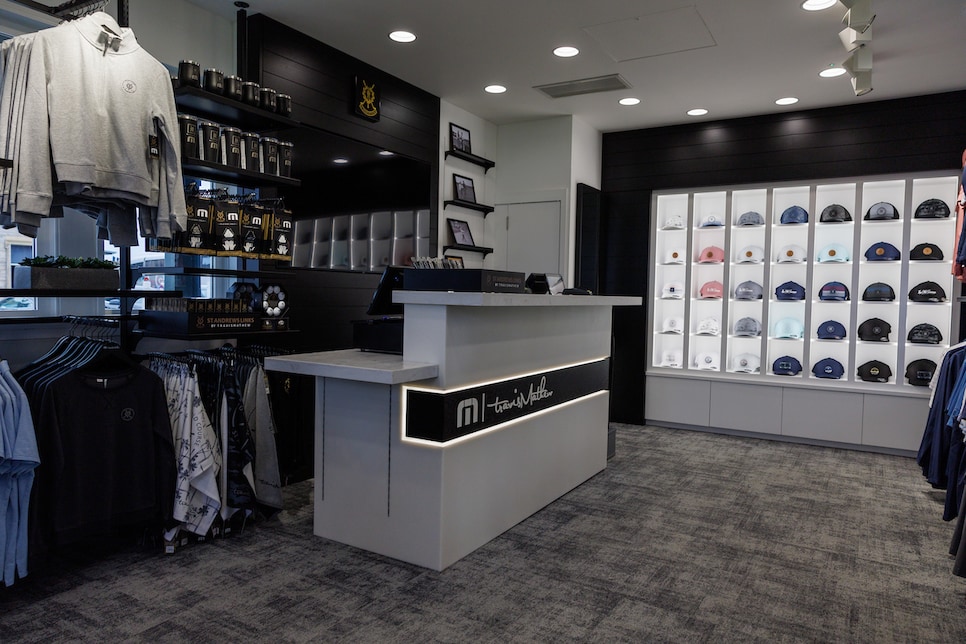 A look inside the TravisMathew Store at St. Andrews that opened in August.
Kenny Smith
TravisMathew product has been sold in St. Andrews in recent years, but this is the first brand-specific store to have a permanent storefront at the course. It's a display of both how TravisMathew has grown to become a major player in the golf space and how St. Andrews is evolving to support new and younger golfers.
"This is truly an iconic moment for TravisMathew," Ryan Ellis, CEO of TravisMathew, said. "To have the opportunity to associate our brand at the Home of Golf with a retail store footsteps from the famed Old Course is something we couldn't be more excited about."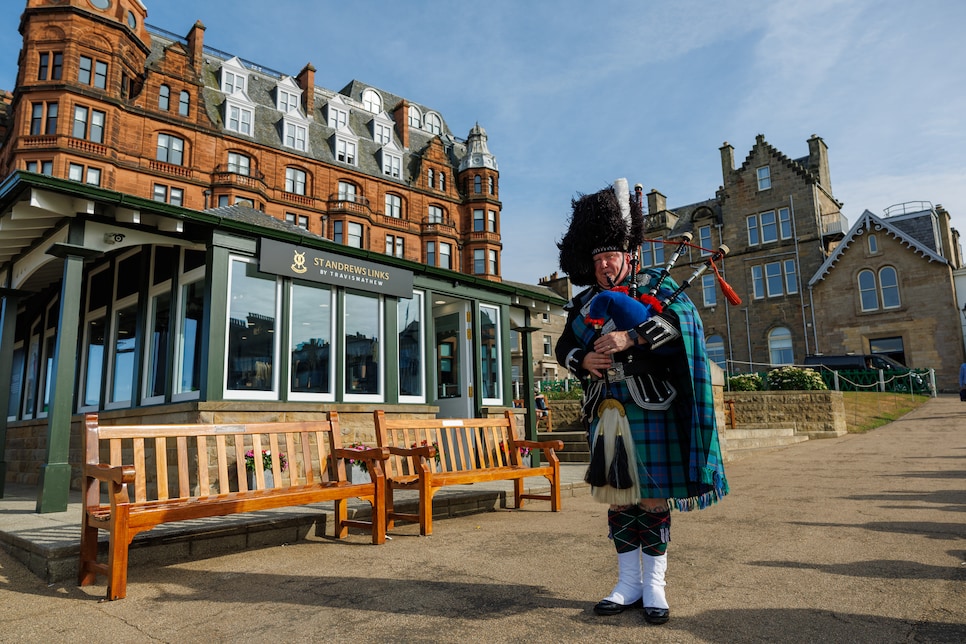 The brand celebrated the store opening in August with a bagpipe performance just off the 18th green of the Old Course at St. Andrews.
Kenny Smith
TravisMathew is known for stylish and unique golf hats and the headwear in the St. Andrews collection is no different. In both fitted and snapback styles, the caps are structured, colorful and incorporate the Old Course branding in subtle ways that don't make them look like souvenir caps. Designers worked closely with the team at St. Andrews to remix the course logo in new and unexpected ways to match the TravisMathew flair. 
Similar to the in-line options, these cabretta leather gloves have a premium look and feel and are made to be ultra-breathable and lightweight. Each has a cheeky phrase incorporated into the design, some bolder than others—like the Between The Lines Glove that reads "birdie" down the middle finger.
The line includes five graphic tees that have simple styling and refined nods to the iconic Old Course. There are two pocket tees that feature a camo hit at the pocket and the course logo at the sleeve and three tees with larger graphics across the back of the shirts. 
The 23 items online are just a portion of the 100-piece collection on sale in Scotland. While these are exclusive to in-person shoppers, TravisMathew gave us an exclusive look at what else is in the line including golf shirts, layering pieces and a variety of on-course accessories. A one-of-a-kind tartan print is expected to drop early next year as well.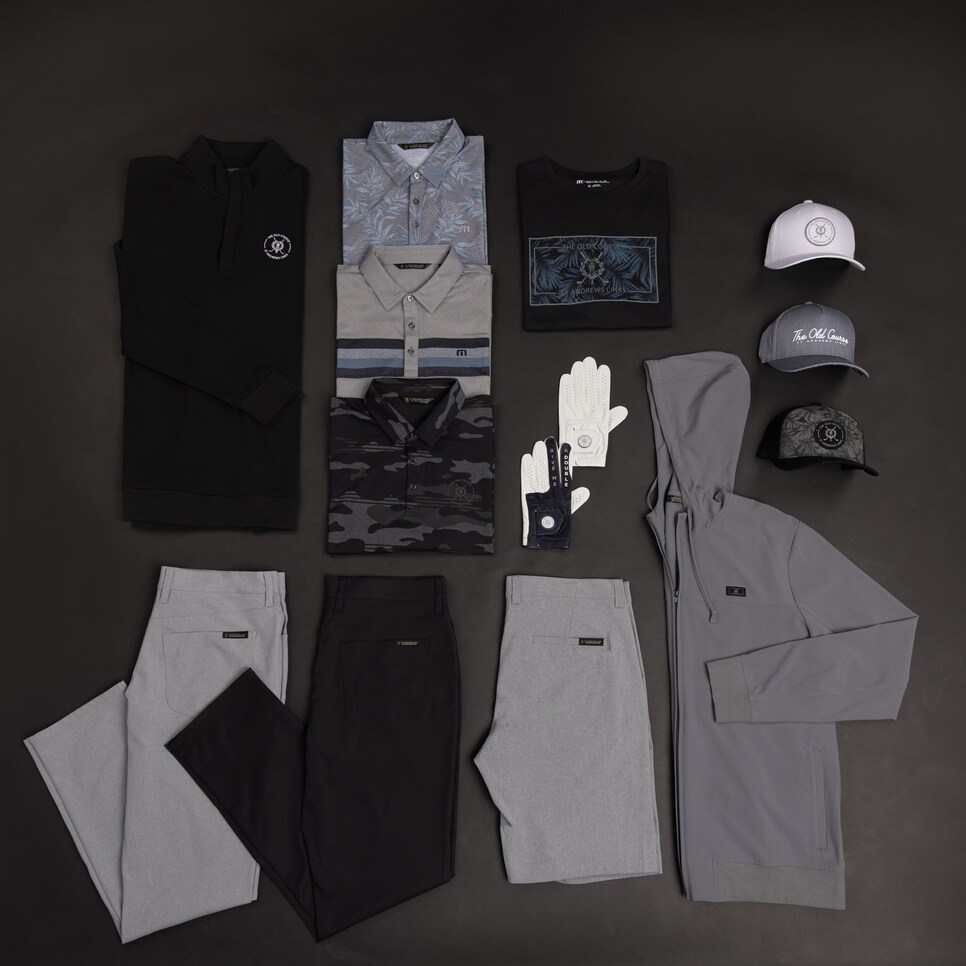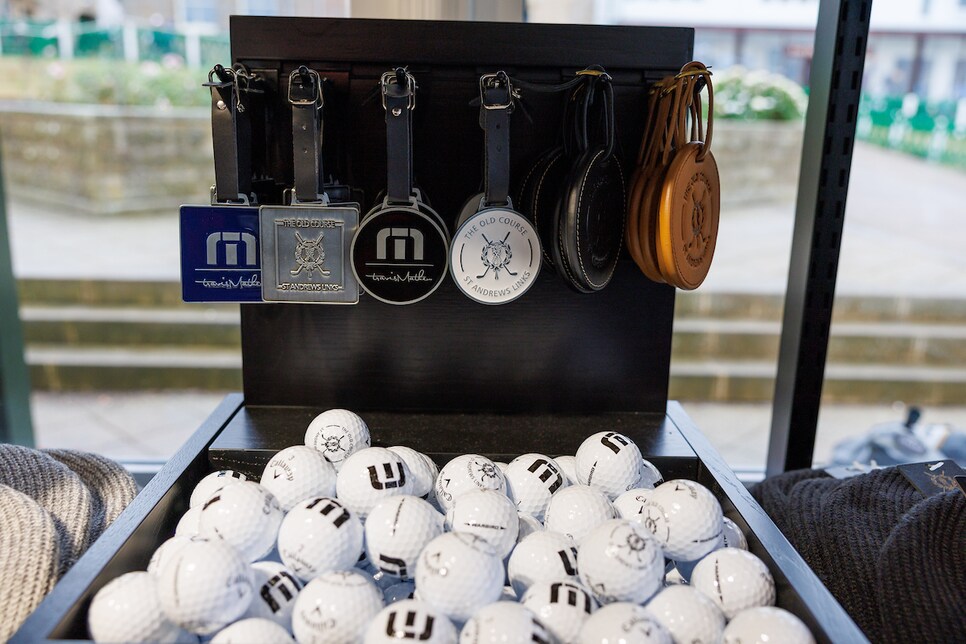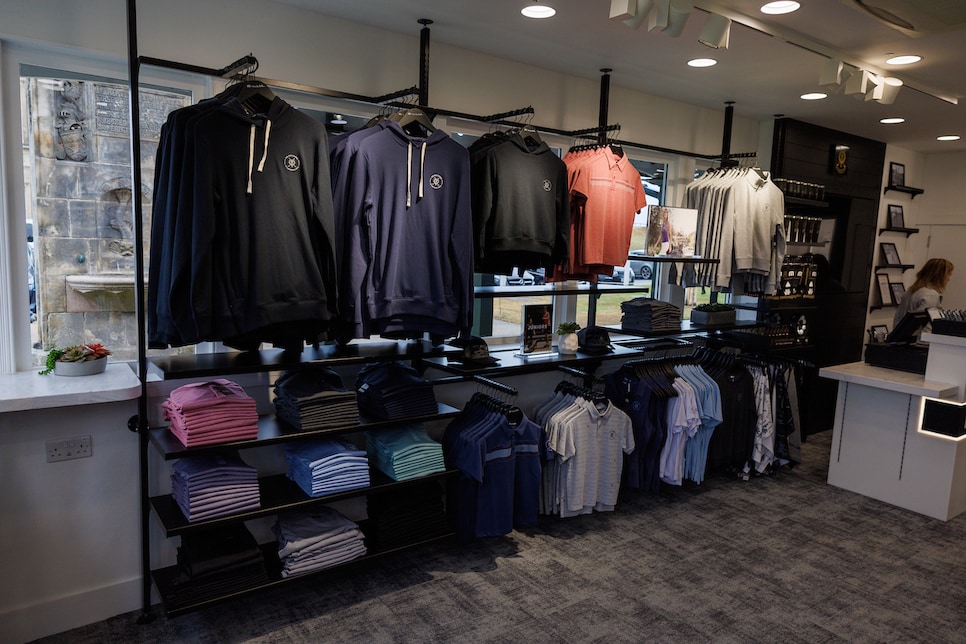 More from the TravisMathew St. Andrews Collection