News
Another rules issue at U.S. Amateur, but this one didn't cause a furor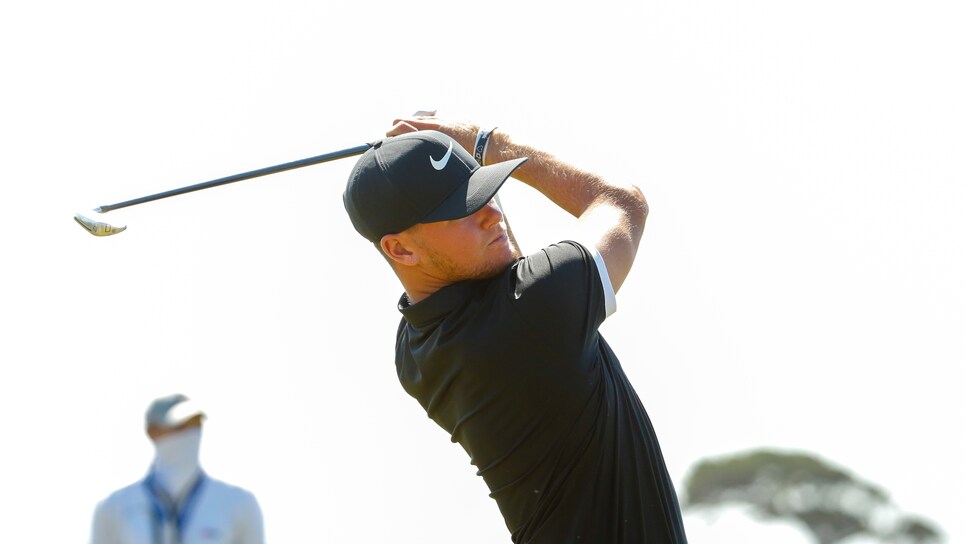 Matthew Sharpstene suffered a penalty on the fifth hole of his U.S. Amateur semifinal when his ball moved in his backswing.
Steven Gibbons
In a tied match between Matthew Sharpstene and Charles Osborne, Sharpstene loaded up his backswing from the middle of the fairway at the par-4 fifth and then brought himself to a screeching halt, a la Tiger Woods in his heyday. Sharpstene saw his ball move ever so slightly on the right fescue before the downswing.
He could have continued the swing without penalty—maybe other than a wayward shot—but the 21-year-old instead called for a rules official. Daniela Lendl—the daughter of former tennis star Ivan Lendl—came over to hear the situation. Sharpstene and his father, Jeff, who is caddieing for him this week, explained that the ball didn't move until the club was in the air.
That doesn't matter. "It's not always going to move right away," Lendl said as TV microphones picked up the conversation. "If he had the club there, taking it away may have caused the action."
Sharpstene calmly said he understood, and after replacing the ball and taking a one-stroke penalty, he rifled a shot to eight feet behind the hole. He had a chance to forge an amazing halve on the hole when Osborne made par, but Sharpstene's putt burned the left edge of the cup. He made bogey and lost the hole to go 1 down.
The tournament already had a much-ballyhooed controvery on Thursday when the caddie for Segundo Oliva Pinto was deemed to have tested the sand on the 18th hole, and the Argentine lost the hole and the match to Tyler Strafaci.