Fantasy Advice
Tour Championship DFS picks 2022: Why I'm not playing Scottie Scheffler despite his lead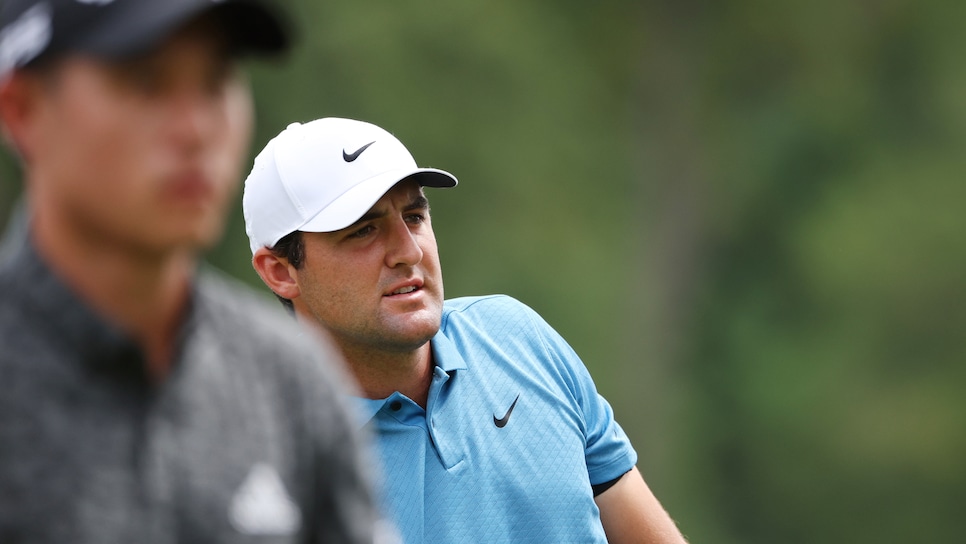 The grand finale of the PGA Tour season is here! The Tour Championship and its "starting strokes" format features an assigned score to start the event based on the FedEx Cup standings after the BMW Championship. You can find the entirety of the starting positions here.
This creates a unique situation for DFS golf since each golfer begins with specific finishing position points. The salaries for this week are extreme compared to a normal week.
Here are the players who have my interest—and those who certainly don't—this week at the 2022 Tour Championship.
Golfers I'm Definitely Playing
Patrick Cantlay ($13,000 DraftKings | $12,700 FanDuel)
The win last week shouldn't be a surprise, considering that Cantlay had gained eight-plus strokes to the field in five of his previous seven starts. The ball-striking was immaculate, gaining over nine strokes to the field in Wilmington. He'll enter this week as the fourth-best golfer in the field over the last 24 rounds, per RickRunGood.com, and he'll get to defend his FedEx Cup in the process.
Sam Burns ($9,900 DraftKings | $11,200 FanDuel)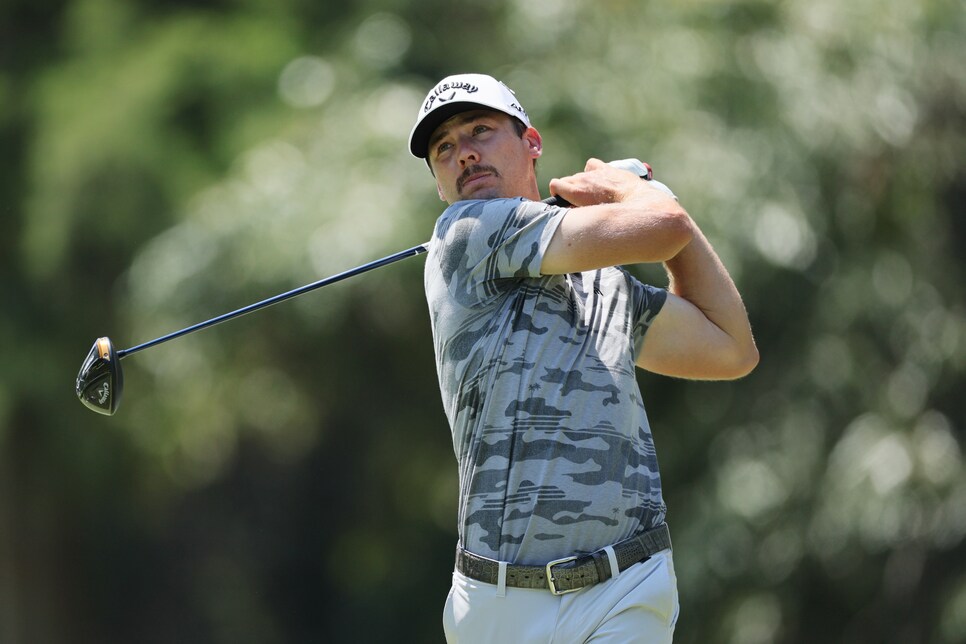 Burns will start the week at 5-under par, five shots off the lead. This is far enough back to not command an outrageous salary but close enough to make a realistic run at victory—if he can play to his ceiling. His ceiling comes from the combination of two skill sets: approach play and putting. He's top 15 on tour in both categories, and when he gets both working at the same time, he's very dangerous.
Collin Morikawa ($7,900 DraftKings | $9,700 FanDuel)
Don't let last week's final round 79 (+8) worry you. Morikawa is flashing upside at nearly every turn. He gained at least one stroke on approach in the first three rounds in Wilmington, which marks the fifth time in his past six rounds that he's accomplished that feat. Starting at 1-under, he's not going to win the Tour Championship, but he can earn plenty of points at a reasonable price.
Tony Finau ($9,600 DraftKings | $11,500 FanDuel)
There's a combination that we are trying to unlock for this week. It's essentially going to come down to golfers who can best exceed their starting position. Finau will begin the week six shots off the lead but has proven to have one of the highest ceilings on tour. Here are the highest strokes gained totals for events this season: 1) Rory McIlroy +20.13, RBC Canadian Open; 2) Tony Finau +18.60, Rocket Mortgage Classic; 3) Tony Finau +18.12, RBC Canadian Open; 4) Tony Finau +17.48, 3M Open; and 5) Scottie Scheffler +17.42, The Masters.
Finau single-handedly has three of the top four performances of the year.
Brian Harman ($5,700 DraftKings | $7,200 FanDuel)
Harman earned his way into the Tour Championship with a late-season surge that included a T-6 at the Open Championship and a T-3 at the FedEx St. Jude Championship. If you zoom out even farther, Harman has notched three top-eight finishes in his past six starts. East Lake will reward you for playing out of the fairway, which Harman does over 66 percent of the time, which is a top-25 rate on tour.
Cameron Smith ($10,400 DraftKings | $10,900 FanDuel)
Off the course, there is a ton of noise surrounding Smith. However, on the course, he's one of the best players on the planet. His win at the Open Championship is sandwiched between a T-10 at the Scottish Open and T-13 in Memphis. He opted for rest last week, sitting out of the BMW Championship. Now he heads to East Lake as the best player in the field over the past 12 rounds (+2.74 strokes to the field).
Will Zalatoris ($11,500 DraftKings | $12,000 FanDuel)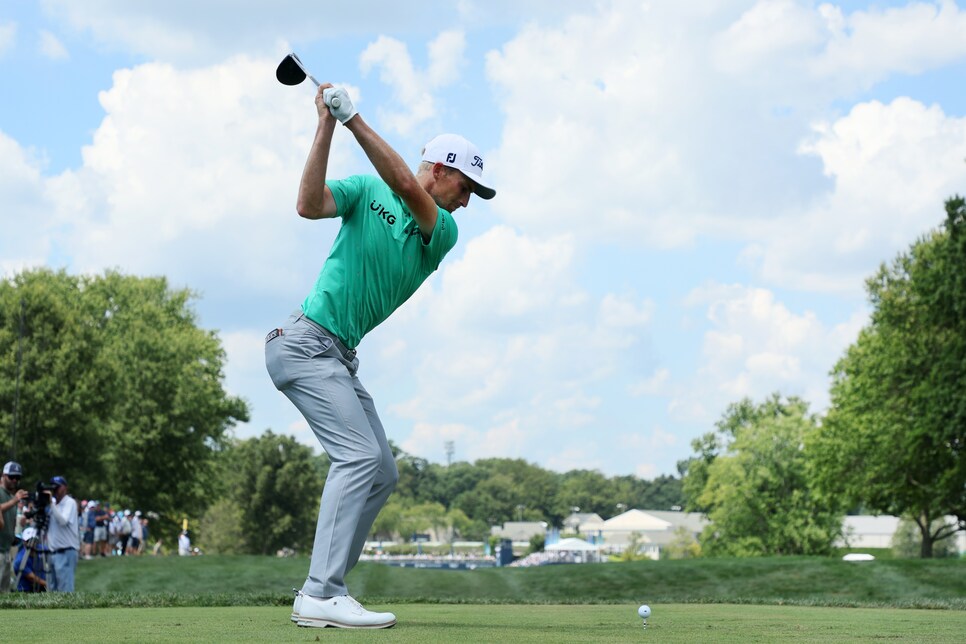 Zalatoris is a massive question mark for this week, which means he's an X-factor. He withdrew on Saturday last week with a back injury and lost his No. 1 spot in the FedEx Cup standings. He'll start in third, three shots back, but it's all about his health. If healthy, he's capable of winning it all. With only 30 golfers in the field, the rostership rate on every player is going to be significant. If we can roster Zalatoris, with a chance to win, at a low number, I'd be thrilled.
Rory McIlroy ($10,800 DraftKings | $12,100 FanDuel)
McIlroy has been a menace this year, and two wins doesn't seem like nearly enough for the campaign he's put together. Last week's T-8 in Wilmington marked the fifth time in 2022 that he has gained at least 10 strokes from tee to green in a single week. For comparison, Scottie Scheffler has done that only four times, Xander Schauffele has done it twice, and Patrick Cantlay has accomplished the feat just once, per the RickRunGood.com golf database. Now he heads to East Lake, where he has gained more strokes than anyone in this field with as many rounds played.
Joaquin Niemann ($8,300 DraftKings | $12,100 FanDuel)
It's fair to be concerned about Niemann's history in Atlanta—he has lost a shocking 17.09 strokes lost to the field over his eight rounds at the Tour Championship. However, he's a dynamic and talented golfer who has gained strokes from tee to green in 10 of his past 11 starts. He's coming off a T-8 finish last week, which is his third top-16 finish in his past four events. He'll need to gain a few strokes with his putter to really climb the leaderboard, but that's certainly in his range of outcomes.
Sahith Theegala ($6,700 DraftKings | $7,300 FanDuel)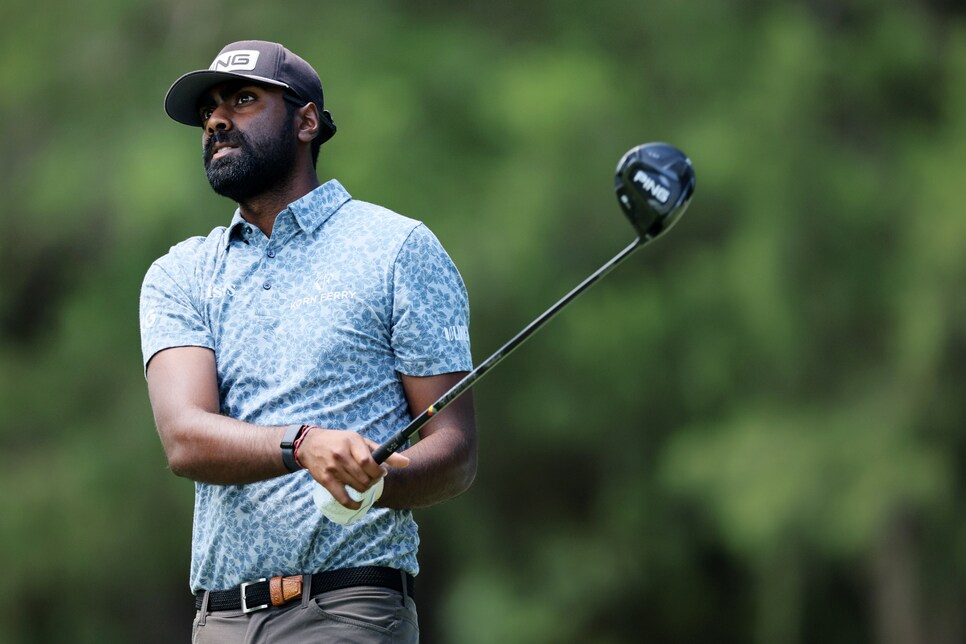 The word of the week is … ceiling! Theegala has plenty of upside as evidenced by his play this season. He's gained 10-plus strokes to the field in three different events since the Phoenix Open. He sprayed it off the tee in Wilmington, losing 5.90 strokes to the field—the worst driving performance of his career (per the RickRunGood.com golf database). It's reasonable to think that he tightens up that aspect of his game, considering he had gained off the tee in seven of his eight starts prior to the BMW Championship.
Justin Thomas ($9,400 DraftKings | $10,700 FanDuel)
The putting saga continues for Thomas, who put a new, shorter flatstick in play last week. The gains were immediate as he picked up two strokes putting in Round 1. That was short-lived, though, as Thomas gave back 5.82 strokes putting over the final three rounds. That's five straight losing weeks for Thomas, who is looking for any spark in the season finale.
Max Homa ($7,500 DraftKings | $8,400 FanDuel)
Homa will be making his Tour Championship debut, but he couldn't be in worse form. He's lost strokes on approach in five straight starts, something he hasn't done since the fall of 2020. Those second-shot struggles have kept Homa from producing any impressive result during that stretch. He'll need to find a fix in a hurry if he wants to contend this week.
Tom Hoge ($5,000 DraftKings | $7,000 FanDuel)
After a flash of brilliance at the 3M Open, Hoge missed the cut again in Memphis and finished T-48 in Wilmington. That makes seven missed cuts in his past nine, and he's lost strokes to the field in 11 of his past 15. The minimum price is exciting, but I believe there are better options in this price range.
Scottie Scheffler ($13,600 DraftKings | $12,900 FanDuel)
Last year was the first time in this format that the golfer entering the week as No. 1 in the FedEx Cup Standing was actually the highest-scoring fantasy player. Patrick Cantlay edged out Jon Rahm by four fantasy points in that edition. In 2020, Dustin Johnson finished second in fantasy points to Xander Schauffele despite hoisting the FedEx Cup. And in 2019, Justin Thomas scored the sixth-most fantasy points despite entering the week on top of the leaderboard.
Scheffler's price illustrates his floor, but you want to be paying for his ceiling. At this price, he'll need to not only win the FedEx Cup but make enough birdies along the way to justify it. It's also difficult because his goal, winning the FedEx Cup, does not align with yours as a lineup creator. His style of play could differ depending on his position on the net leaderboard, while golfers in the chase pack know they need to create magic to move up the board.
Jon Rahm ($10,900 DraftKings | $11,600 FanDuel)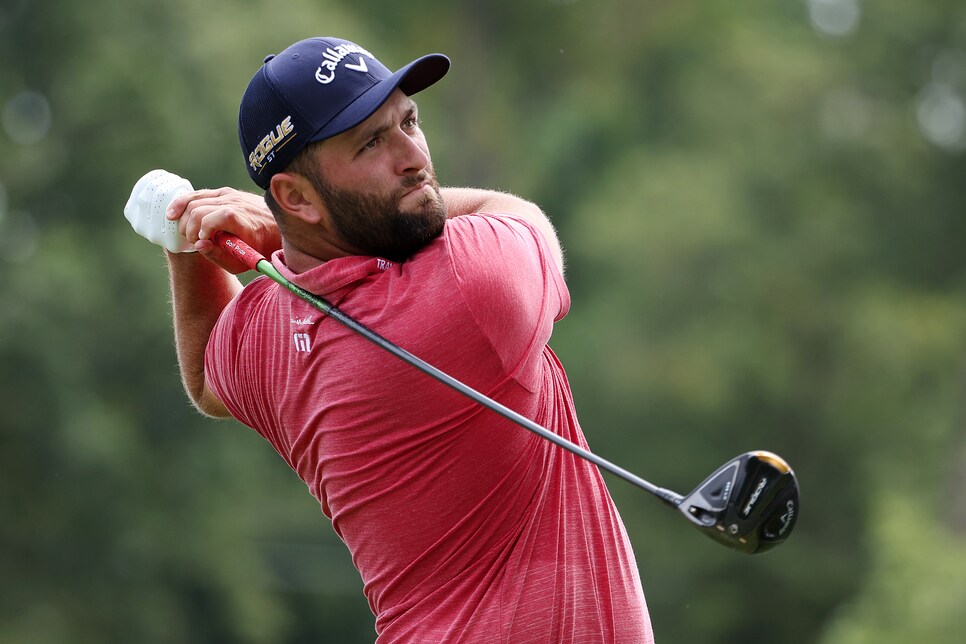 My love is there for Jon Rahm, but he's seemingly the most overpriced golfer on the slate. Starting at 3-under, his path to the top of the leaderboard is incredibly narrow. Some quick napkin math shows that he'll likely need to gain about 17 strokes to the field to make up his deficit and overtake the leaders. That's a feat he's done once on the PGA Tour, when he won the 2020 Memorial. Despite that, he's priced ahead of six other golfers who will start closer to the top of the leaderboard.