Guess Who's Back
PGA Tour 2K23 set for release in October with Tiger Woods on the cover and one key new feature fans were clamoring for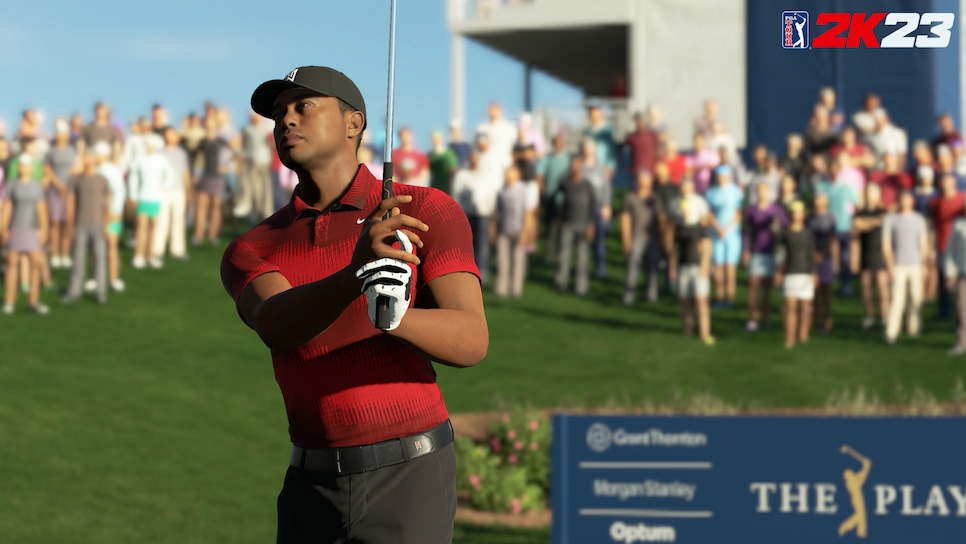 The last time Tiger Woods graced the cover of a video game (Tiger Woods PGA Tour 14), Jordan Spieth had yet to win a major, Rory McIlroy had only won two and Will Zalatoris, golf's current next-big thing, was still in high school. The point is, it's been awhile. Nine years and seven months, to be exact.
This fall, Woods is back in the video-game world, with "PGA Tour 2K23 Tiger Woods Edition" scheduled for worldwide release on Tuesday, Oct. 11. And yes, before you ask, the 15-time major champion will be a playable in-game pro, in addition to his role as Executive Director advising the game development team.
"It's not only great to be back on the cover of a video game, but the Executive Director role makes this a truly unique opportunity," Woods said in a press release. "2K is the perfect partner for me and I am excited to continue impacting the game and culture of golf beyond my play on the PGA Tour."
Gamers will be thrilled to know that Woods is not the only playable in-game pro. One of the huge knocks on the first iteration of PGA Tour 2K, which had Justin Thomas on the cover, was that you could not actually play as any of the pros featured in the game, only against them. In 2K23, you'll be able to play as Woods or a number of other male and female pros including Thomas, Tony Finau, Will Zalatoris, Lexi Thompson, Lydia Ko, Collin Morikawa and Brooke Henderson, among others.
As for every gamer's next favorite topic, courses, PGA Tour 2K23 will have 20 licensed courses at launch. Among them are the South Course of Wilmington Country Club, site of last week's BMW Championship, The Renaissance Club, which hosted the Scottish Open in early July, St. George's Golf and Country Club, and more. The course design feature also returns, allowing players to build their own course from scratch and share it with the global online community. Additional players, and courses, will be available in the post-launch period.
Gamers will also be able to receive the Michael Jordan bonus pack, which comes by pre-ordering any version of the games standard edition.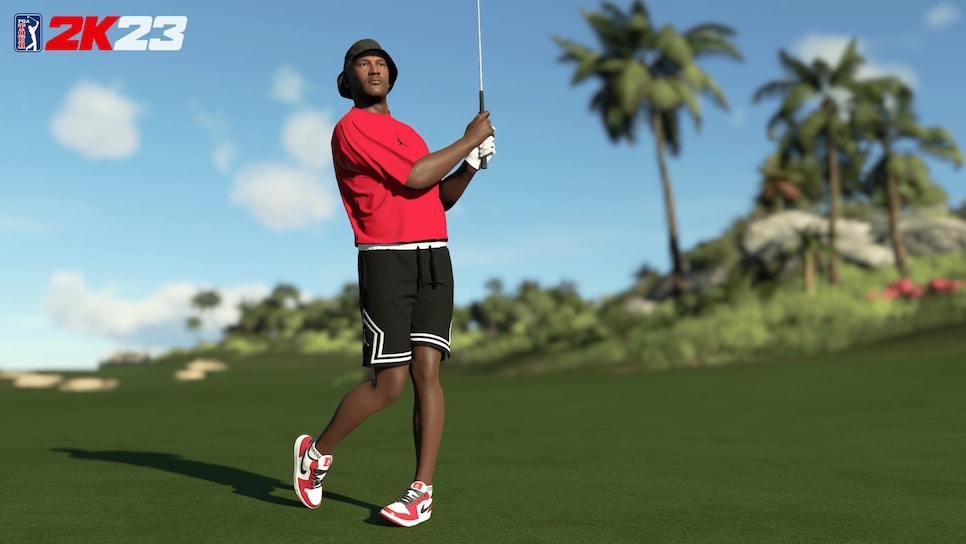 In addition to the standard edition of the game, there is also a deluxe edition, which comes with the Michael Jordan bonus pack, the Golden Club pack, a hockey stick putter, a gold baseball cap and gold glove. The Tiger Woods Edition of the game comes with all of the contents in the standard and deluxe editions, plus unique cover art depicting painted portraits of Woods, and much more.

PGA Tour 2K23 will be available for Xbox Series X|S, Xbox One, PlayStation5, PlayStation4, and Steam.