The Loop
Tony Romo wins amateur golf tournament by NINE shots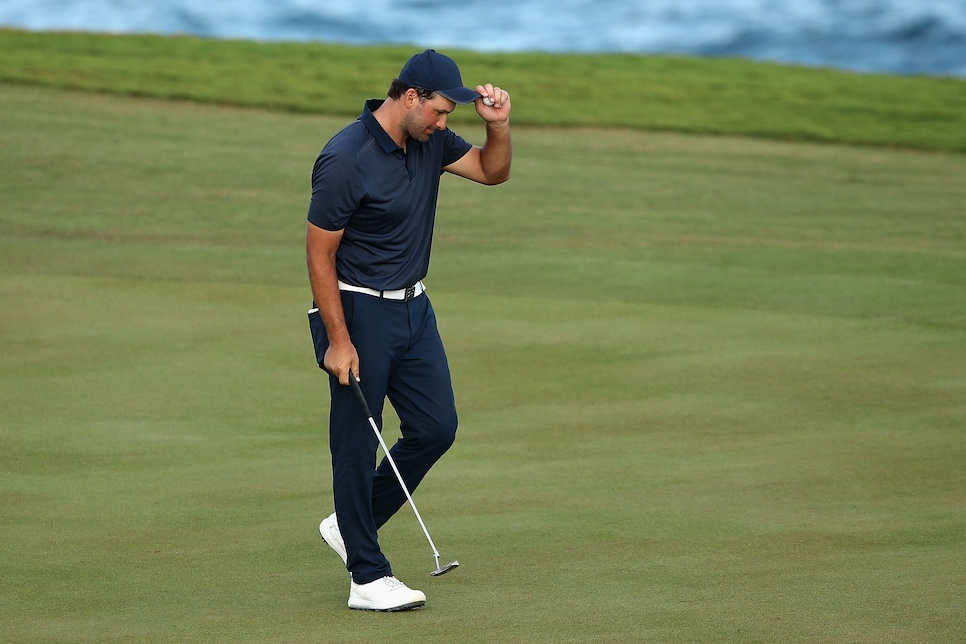 The former Dallas Cowboys quarterback authored perhaps the most impressive feat of his golf career (thus far) over the weekend with a win at the Racine Tri-Course Amateur Championship. And Romo, 38, didn't just win, he dominated to the tune of a nine-shot victory on Sunday. Hey, that's a field goal, a touchdown, and a botched extra point! Sorry, couldn't help it. . .
Romo grabbed control of the tournament with an opening round 68 at Racine Country Club, then shot 71 at H.F. Johnson Park Golf Course to grab a five-shot advantage going into the final round -- a lead even Romo couldn't cough up. Again, sorry. I'm a Giants fan.
It didn't hurt that the final round was played on one of Romo's home courses, Meadowbrook Country Club, where he shot two under to pull away from the field. And to be fair to Romo, I don't care who else was in the field. A nine-shot win is impressive. And this was actually the second time Romo, who went to high school in nearby Burlington, Wisc., has won this Racine event, having also taken the title in 2004.
But it sounds like Romo's golf game is in better shape now. He told The Journal Times he's been working with Chris O'Connell and Andy Traynor from Plane Truth Golf since the start of 2018.
"It's starting to come together and it's feeling more natural now," Romo said.
And to think, he's still got 12 more years before he turns 50. Watch out, senior tour!