News
Tony Romo shoots five-over 77 in PGA Tour debut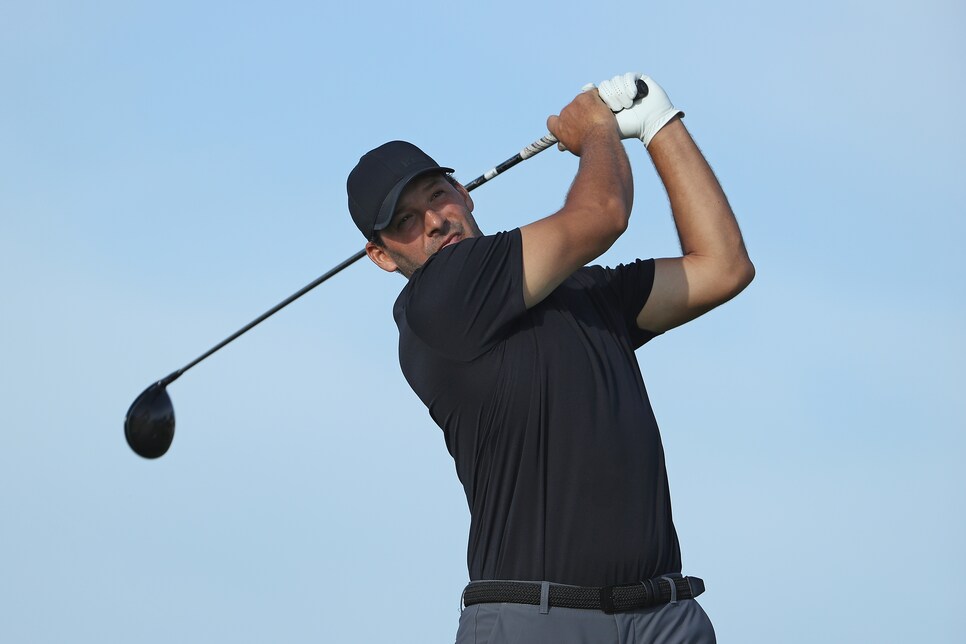 For 12 holes, Tony Romo was in control. The quarterback-turned-commentator had bounced back from a bogey-bogey start with three birdies on the front side at Corales Golf Club, and stood on the 13th tee even par for the day. A score good enough for a middle-of-the-pack standing at the Corales Puntacana Resort & Club Championship, the PGA Tour's alternate event to the WGC-Match Play.
Unfortunately for Romo, his went sideways on the back, carding three bogeys and a double in a four-hole stretch, stumbling into the clubhouse with a five-over 77. Only 53-year-old Guy Boros turned in a higher number from the morning wave.
"Hit two poor tee balls, didn't commit to it, and ultimately put in a tough spot where you're just trying to make par," Romo said after his round. "I hit the ball good today, hit some really good shots, ended up in some poor spots, but you learn the golf course as you play it.
"We had it going for awhile, we were close."
Although Romo, who is playing on a sponsor's exemption, has the power and iron prowess equivalent to the modern pro, it was his tee-ball accuracy that ultimately did him in on Day 1. Despite some of the biggest landing spaces on tour, the 37-year-old hit just eight fairways.
"Over 18, 72 holes, your flaws begin to show at some point," Romo said. "That's why you compete, so you know how to practice. Then you practice so you know how to improve when you come back out here."
Similar to Steph Curry's participation in a Web.com Tour event last summer, Romo's presence has drawn a mixed reaction. Though the former Dallas Cowboys star is a golf fanatic, he's failed to advance in multiple U.S. Open qualifiers, and turned in a 81 before withdrawing from a local PGA Texas event this month. Conversely, there's no doubt that Romo has brought increased exposure to the Dominican Republic tournament, which is battling the Match Play for attention this weekend.
To Romo's credit, breaking 80 in a competitive atmosphere for an amateur is nothing to discredit. And he proved he does have the capacity to produce a highlight or two, evidenced in a long drained birdie on the eighth.
"I had a chance to be under par pretty easily for awhile," Romo said. "But two-or-three shots on the back nine cost me."
Romo will attempt to rally on Friday, teeing off at 11:00 a.m. ET.