Old Heads
Out-of-touch old guy Tony La Russa fails to understand extra innings rule, blunders game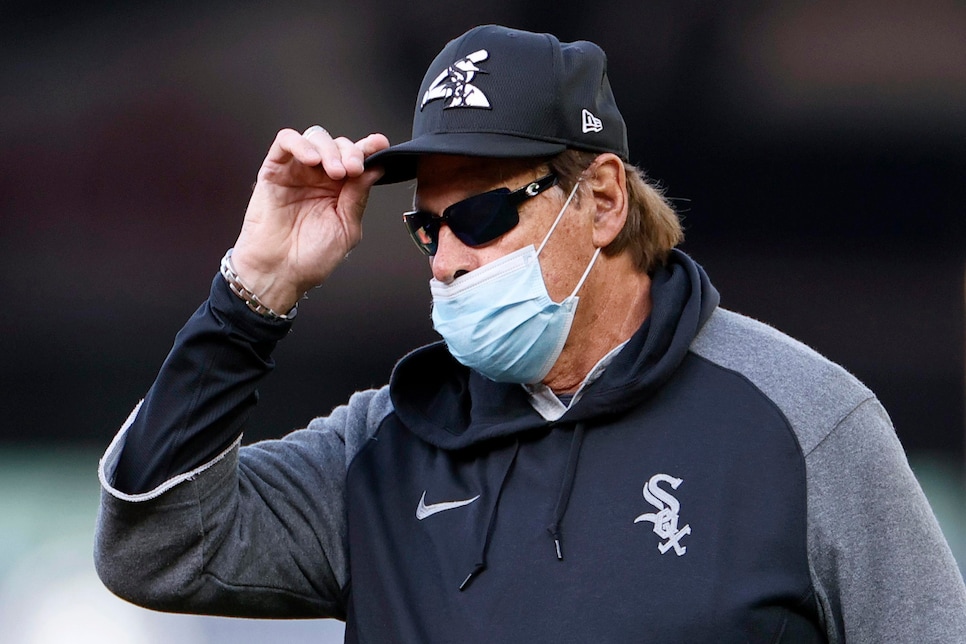 The Tony La Russa managerial experience in Chicago has been funny from the very beginning, when the team accidentally included the signature of A.J. Hinch—another contender for the job, and now the manager of the Detroit Tigers—in their Twitter announcement. Beyond that snafu, the big question around La Russa was whether he was too old (76) and too far removed from baseball (last managed in 2011) to succeed.
"I'm guessing you know the rules better," he said. "Now I know."
Hell yes. You can already tell this is going to be good, right?
Turns out, La Russa was not very familiar with the exact rules for extra innings in MLB this season. You may also be in this position, but keep in mind that you are not an MLB manager. In short, along with the new rule teams now start with a runner on second in extra innings, there's a stipulation that the runner should be the spot in the order who made the last out in the previous inning. Wednesday night, heading into the tenth inning, that spot was occupied for the White Sox by relief pitcher Liam Hendriks, who had double-switched into the game in the ninth (they were playing an interleague game in Cincinnati).
However, there is another rule that if a pitcher is slated to become the runner, a team can use the batter before the pitcher. That would have allowed La Russa to send Jose Abreu out to second. He didn't know that, though, so it was Hendriks that went to second base despite only ever being on the basepaths once in his entire career.
There were a few potential negative consequences of that decision, the most obvious of which was Hendriks getting hurt. They were worried about that, too, and made the choice not to risk any contact at home plate. That became a problem later in the inning, when Leury Garcia tried to steal with Hendriks at third and was thrown out by Reds catcher Tucker Barnhart, who clearly wasn't worried about Hendriks coming home.
The White Sox lost 1-0, nobody got hurt, and you can argue that La Russa deserves some forgiveness since he's an AL manager for whom this rule would never come up in the vast majority of games he plays. Still, I keep coming back to a simple fact: this is the man's job. How does he or his staff not know what to do?
It's going to add fuel to the "La Russa's out of touch!" fire. That said, the Sox are 16-13, and La Russa's still a legend. We can probably agree that while this isn't a great sign, it's also not the end of the world.