News
Tony Finau is about to break a PGA Tour record that he probably won't want to celebrate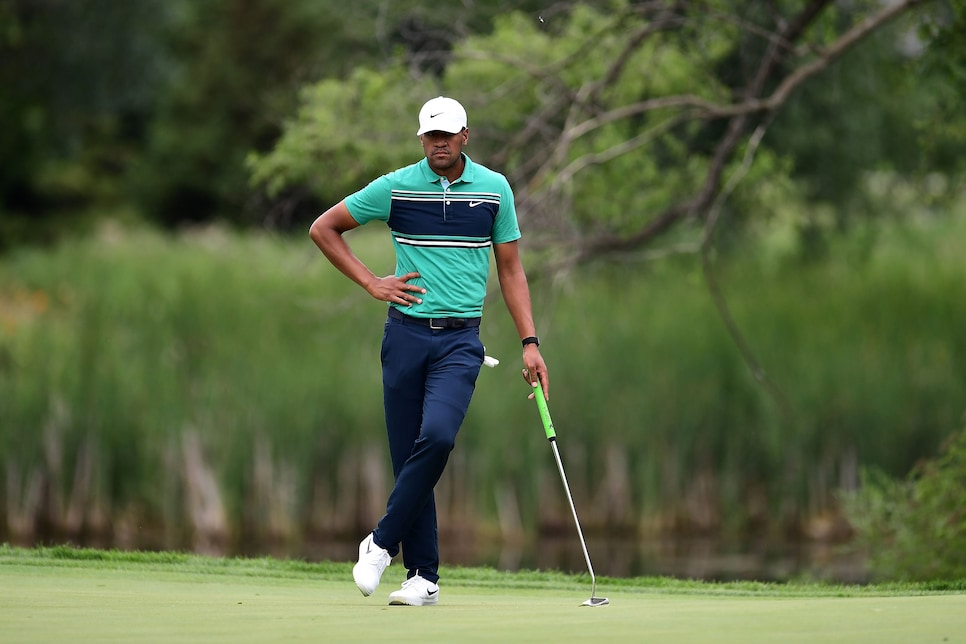 Unfortunately for the affable Finau, it was another frustrating high finish without a win. And if it seems like he's had a lot of those lately, that's because he has.
As CBS pointed out during the broadcast, thanks to a closing birdie that vaulted him up to T-3, the 30-year-old now has 30 top 10s since his lone PGA Tour title at the 2016 Puerto Rico Open. And as 15th Club's Justin Ray noted, that ties a tour mark—one Finau has plenty of time to break this season.
And if Finau is looking for a positive, of those other four players, only DiMarco never won again on the PGA Tour. Of course, another positive is that Finau has banked more than $15 million during that span. So, yeah, all things considered he's doing pretty well for himself.