The Loop
Tony Finau's caddie's sunburnt calves are any golfer's worst nightmare
Tony Finau has a new caddie this week, opting to go with long-time instructor Boyd Summerhays at the 3M Open. Judging by some images that surfaced during Friday's telecast, it became obvious Summerhays doesn't make his living by looping.
And gosh, we hope an area store is open after Finau's round so Summerhays can grab a couple gallons of sunscreen, and probably aloe vera, for his poor legs.
Absolutely brutal. As a golfer wearing shorts in the summer, you might not think about putting sunscreen on your calves until you end up getting burnt. We've all been there. Maybe not quite to Summerhays' degree, which Nick Faldo and Terry Gannon commented on for the latter part of the Golf Channel broadcast on Friday.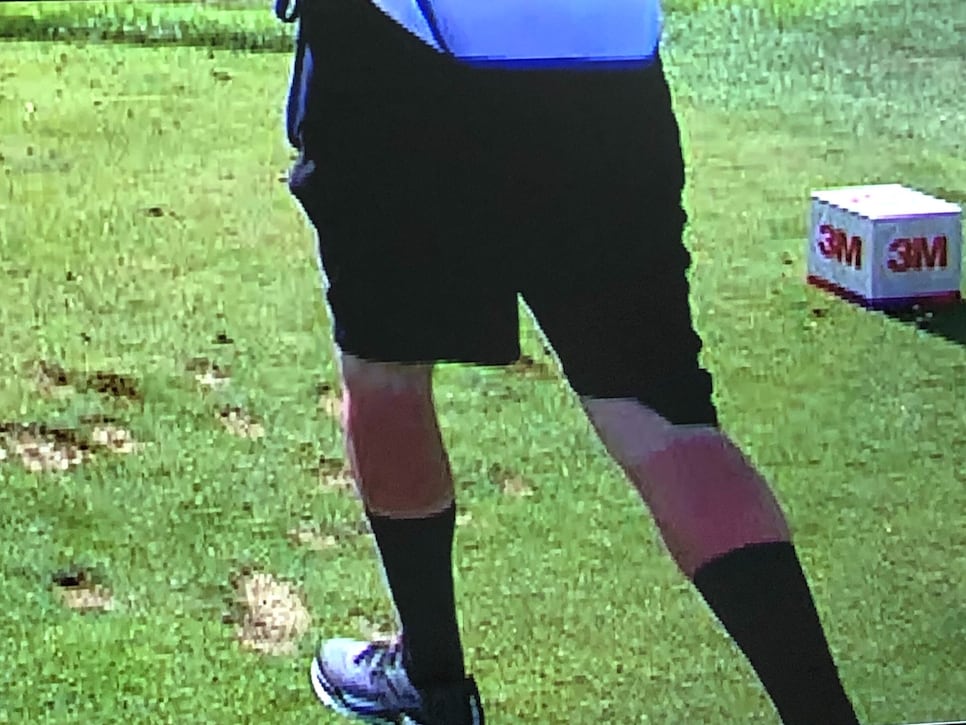 I mean, look at these things! That's tough. Those high black socks just weren't high enough for the leading Utah teacher/moonlighting caddie.
It was so bad, Finau was even asked about Summerhays' burn in his post-round interview.
"I started calling him "strawberries and cream" because he was white, red, white, like a strawberry parfait," Finau said. "I think it helped to keep things light. Looking at it, I was laughing just about every hole, I couldn't get over how red his legs were."
Part of having success as a caddie is keeping your player in a good space mentally to play well. Little did Summerhays know that he'd be providing entertainment to his pupil this week. But so far Summerhays is doing a decent job helping Finau around after replacing Greg Bodine on Finau's bag after the two parted ways after before the 3M Open.