You'll Never Walk Alone
British Open 2023: Tony Finau pulled off a galaxy-brain move to get Royal Liverpool fans on his side on Thursday
Tony Finau's 2023 Open Championship began on Thursday just like everyone else's. He woke up, warmed up and tee'd off hoping to keep himself in the mix at the year's final major. The devil is in the details, however, and Finau paid close attention to one a lot of his competitors overlooked: Proper walk-up scripting.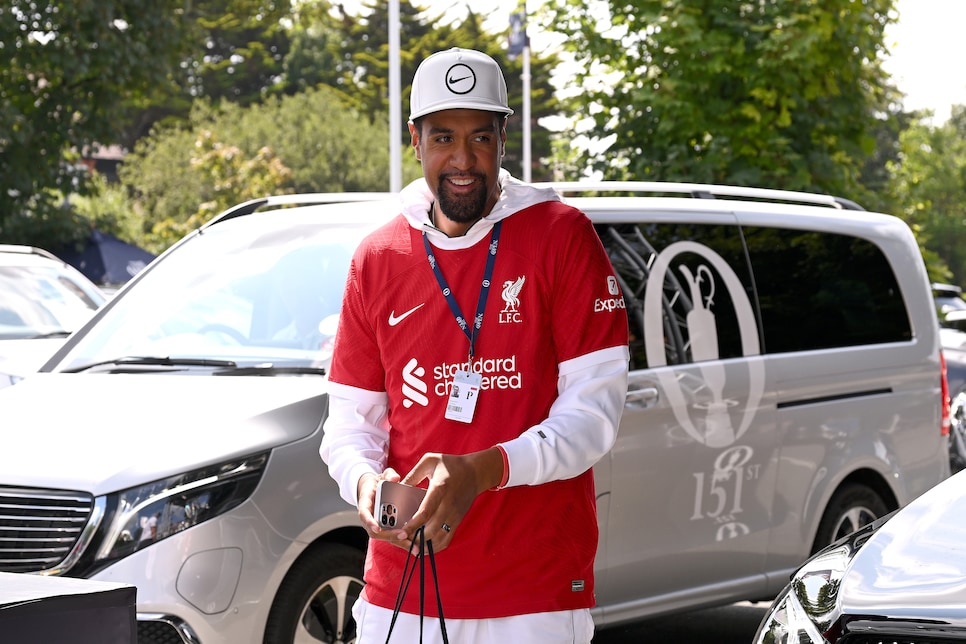 Showing up in a Liverpool F.C. jersey is a galaxy-brain move from Finau. The lanky Samoan was born and raised in Salt Lake City, Utah—a long, long way from Hoylake. But Finau did his best to turn a road game into homefield advantage by rolling up in the Reds' crispy new Nike kit. Local Everton fans won't particularly care for it, but they'll be pulling for Toffees fan Tommy Fleetwood anyway.
Whether this is enough to get the Royal Liverpool galleries on Finau's side and lift him to his first major championship remains to be seen, but one thing is certain: He'll never walk alone again.
Is it the British Open or the Open Championship? The name of the final men's major of the golf season is a subject of continued discussion. The event's official name, as explained in this op-ed by former R&A chairman Ian Pattinson, is the Open Championship. But since many United States golf fans continue to refer to it as the British Open, and search news around the event accordingly, Golf Digest continues to utilize both names in its coverage.