Bad Blood
British Open 2023: The *real* reason Rory McIlroy may get a frosty reception at Royal Liverpool this week
Rory McIlroy is the second ranked player on the planet. He's the biggest non-Tiger brand in golf. He comes into the 2023 Open Championship fresh off a win at the Genesis Scottish Open, finished runner-up at St. Andrews last year and was raised less than 150 miles from Liverpool as the crow flies. Logic suggests he should be one of the fan favorites at Hoylake this week, but fandom is not governed by logic. It long ago abandoned reason, if it ever had any at all. This is why, despite all signs pointing to a pro-Rory crowd this week, McIlroy might be greeted by crickets instead.
It's not because Liverpool is a hot bed of LIV Golf sympathizers, nor because they are overwhelmingly pulling for local boy Tommy Fleetwood. It's because McIlroy is a Manchester United supporter.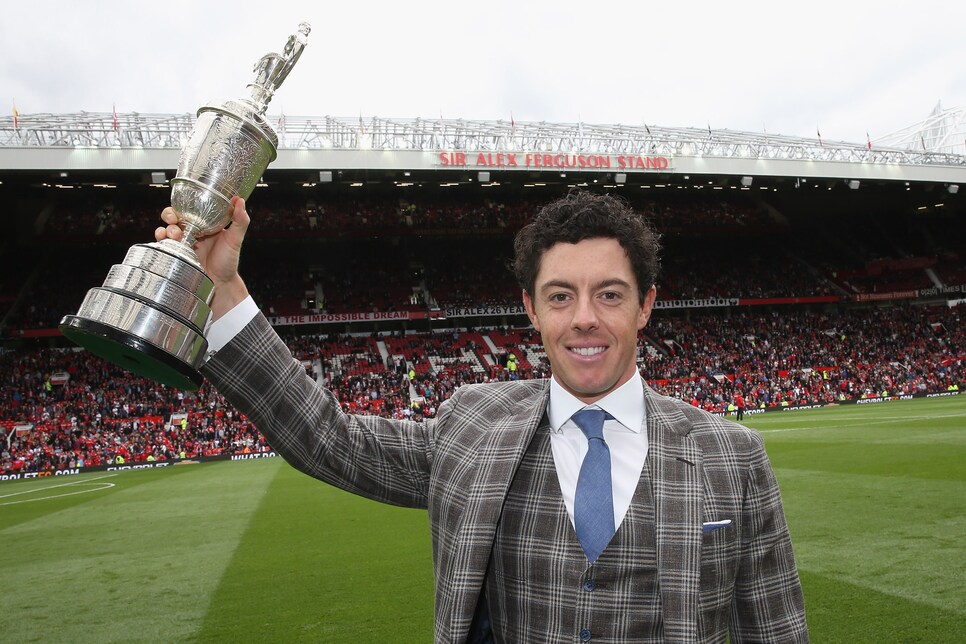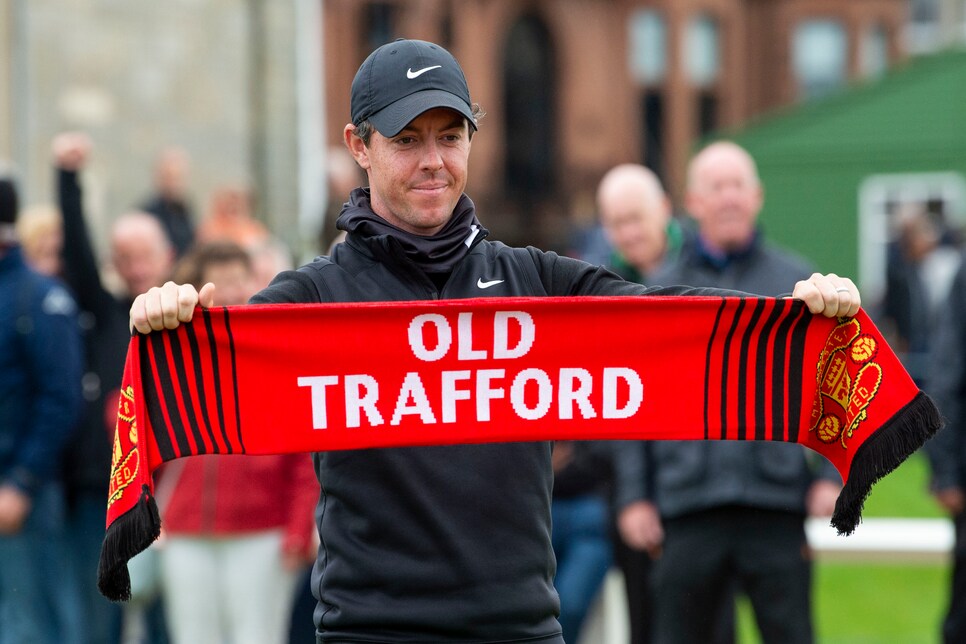 As any devout Liverpool Kopite will tell you in between breathless recitations of "You'll Never Walk Alone," the only thing they hate more than an Everton fan is a Manchester United one. Throughout much of the 1990s and early aughts, Sir Alex Ferguson's Manchester United ruled English football with an iron fist. In 1993, six years after "Fergie" took the helm at Old Trafford, the Red Devils won their first Premier League (or "First Division") title since 1967. They followed that with another in 1994 … and 1996 … and 1997. They three-peated in 1999, 2000 and 2001 and again in 2007, 2008 and 2009. Ferguson capped off his reign with two more titles in 2011 and 2013, winning an astonishing 13 Premier League titles in 26 tries. In that same time period, nearby rivals Liverpool—one of the proudest club's in English football history—won just one … in 1988.
By the turn of the century, Manchester United's dominance became self-sustaining. They amassed a legion of news fans at home and abroad, including a young McIlroy, and built one of the single most recognizable and profitable brands in all of sports. Today, they are estimated by Forbes to be worth $6 billion dollars, the second most valuable club in the world behind Real Madrid. Working-class Liverpool loathes this.
That's not to say they haven't got some measure of payback in recent years. Since Ferguson's departure in 2013, Manchester United's vice grip has slipped. Poor manager hires, quetionable player recruitment and indiscriminate spending have seen United's domestic success wane, eclipsed by United Arab Emirates-backed Manchester City and, yes, Jurgen Klopp's swashbuckling Liverpool. The Reds have won a Premier League and Champions League title in the time since Man U's last league triumph, and in March of this year they smashed United 7-0, punctuating their recent superiority with an exclamation point.
It's into this very buzzsaw that McIlroy walks this week. This is slightly in jest, of course. If McIlroy is in the mix down the stretch on Sunday, Premier League allegiances will be the last thing on anyone's mind. But with another new season of bad blood and messy emotions set to kickoff in just a few weeks' time, don't be surprised if Mr. Old Trafford gets a proper Anfield welcome from the Liverpool faithful come Thursday.
Is it the British Open or the Open Championship? The name of the final men's major of the golf season is a subject of continued discussion. The event's official name, as explained in this op-ed by former R&A chairman Ian Pattinson, is the Open Championship. But since many United States golf fans continue to refer to it as the British Open, and search news around the event accordingly, Golf Digest continues to utilize both names in its coverage.