News
Tommy Fleetwood fell one shot shy at the RSM Classic of this impressive financial milestone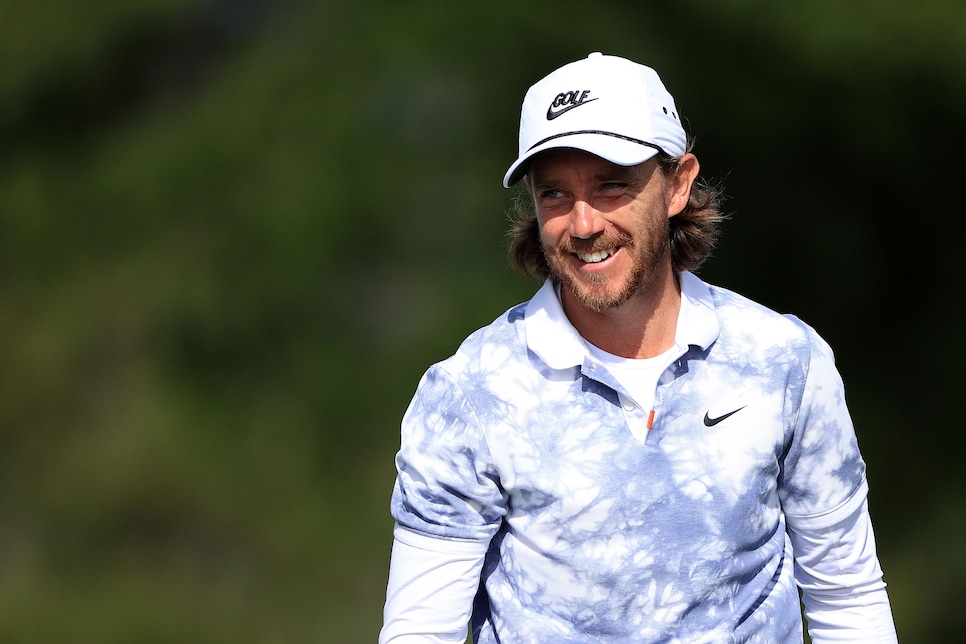 Tommy Fleetwood's T-37 finish at the RSM Classic almost pushed him into an elite financial club.
Sam Greenwood
With his victory on Sunday at the RSM Classic, Robert Streb checked off an obscure but notable financial accomplishment. The 33-year-old Oklahoma native became the 198th golfer in PGA Tour history to pass $10 million in career earnings. Streb was $34,271 shy of the mark coming into the week at Sea Island, and with his $1,188,000 payday easily passed the eight-figure mark, moving up to 176th all time between Joey Sindelar and Bryce Molder.
As it turned out, Streb was almost joined in his economic achievement on Sunday. Tommy Fleetwood stood $29,475 shy of $10 million in career earnings on the PGA Tour entering the week. That meant that a top-35 finish or better would have been enough for the 29-year-old Englishman to get the job done. And that's where Fleetwood stood entering the final round, in a tie for 31st place.
On Sunday, though, scoring was the easiest of any of the four days at Sea Island. Which meant that Fleetwood's closing three-under 67 on the Seaside Course actually caused him to fall into a seven-way tie for 37th place. Which meant that he earned only $28,710. Which meant he came up $765 shy of the $10 million mark.
As it turns out, had Fleetwood birdied his final hole of the day (the ninth), after making birdies on the seventh and eighth holes, he would have bumped himself into an eight-way tie for 30th place and earned an extra $10K, enough to take that last step to $10 million. Or, had Webb Simpson not made a birdie on his last hole and had Brendon Todd birdied only four of his last five holes rather than all five, thus making it a five-way tie for 37th, Fleetwood would have earned $30,030 and joined the $10 million club.
Of course, Fleetwood—who has earned €19,303,095 on the European Tour—will cross the $10 million threshold with his next made cut on the PGA Tour. Yet if he does it without actually winning the tournament, well, he'll join another category of financial obscurity that Paul Azinger might bring up during the telecast: He'll become the 10th player in tour history to earn $10 million without having won a PGA Tour title.