Tom Watson on the Ryder Cup, why he partnered Patrick Reed and Jordan Spieth, and the (surprising) most important win of his life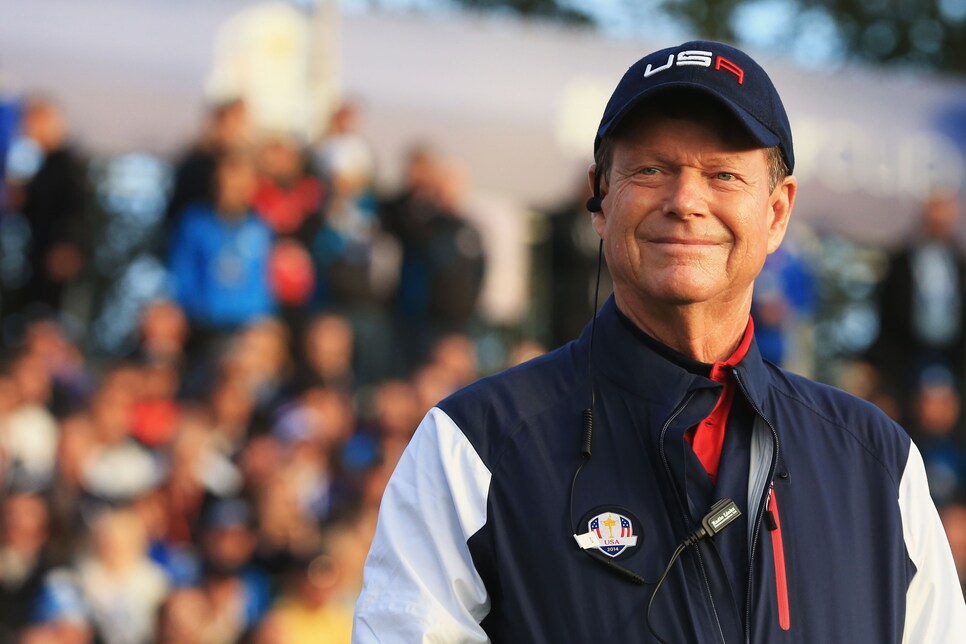 The splitting up of the Patrick Reed/Jordan Spieth partnership was one of the biggest storylines during (and after) the 2018 Ryder Cup. But there's a good chance we wouldn't be talking about it at all if not for Tom Watson. In 2014, it was Watson who first partnered the two young stars at Gleneagles. The U.S. lost that week, but it appeared it found a formidable duo for the next couple decades. So much for that.
In any event, Watson was kind enough to join the Golf Digest Podcast this week from the Berenberg Gary Player Invitational at GlenArbor in Bedford, N.Y. to discuss why he originally paired Reed and Spieth. The eight-time major champ also offered his thoughts on Team USA's latest Ryder Cup loss, relived his memorable run at Turnberry in 2009, and told us why a victory you don't remember was actually the most important win of his legendary career.
Also, Ryan Herrington, Keely Levins, and Joel Beall joined me to discuss what went wrong for the U.S. in France and all the ensuing drama. Please have a listen:
You are using an unsupported version of Internet Explorer. Please upgrade to Internet Explorer 11 or use a different web browser.